Nick Hewer "almost cried" after receiving a leaving present from Lord Alan Sugar following his exit on The Apprentice.
At the end of the last series in December, 70-year-old
Nick announced he was stepping down as Lord Sugar's trusty business advisor after 10 years
.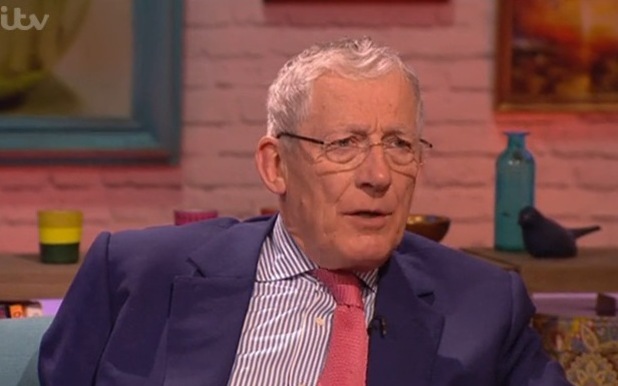 Speaking about his departure on ITV's
Mel and Sue
on Thursday afternoon (15 January), Nick said: "I'm out of the show now after 10 years with a little bit of sadness and heaps of relief. It's a very, very tough gig. A great show, but frankly, lets pass on the baton to a younger person."
Nick didn't leave empty handed though, as he was given a generous amount of gifts for all his hard work.
"Lord Sugar was very sweet," Nick continued. "I'm very touched actually and he gave me some wonderful presents too.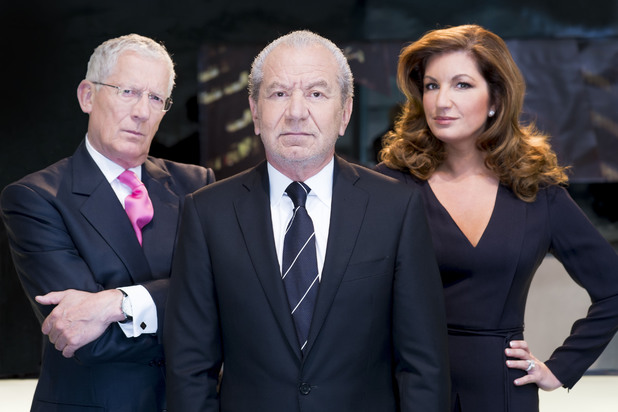 "He gave me a beautiful 1930s Japanese sculpture of a running heron that I had admired and told him about. I asked him to see if he could go and get a better price than I could. He said, 'Leave it with me son' and [later] said, 'No, they won't drop the price'."
However, Nick was unaware that Lord Sugar had a surprise up his sleeves...
"I went to the studio a few days later and the studio manager said, 'There's been a disaster in the studio, some fool has left the window open in your dressing room and a bird has got in and made the most terrible mess'.
"I went in and there was this very beautiful - and very expensive and classical - Japanese sculpture, and I almost cried. So generous... So sweet."
Everyone all together now, ah!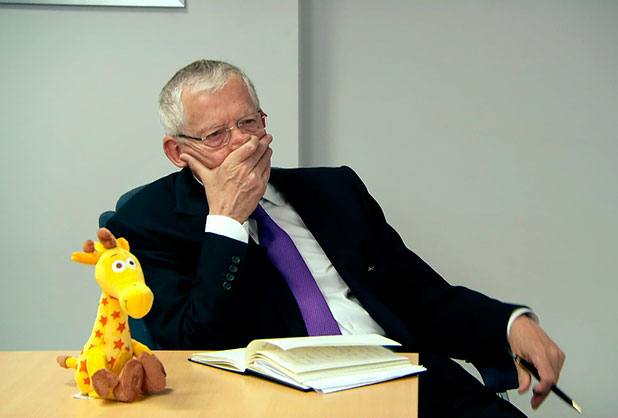 Asked what he actually writes in his white notebook while accompanying the contestants on the BBC show, Nick explained: "We have to write everything down accurately because we then have to go and be debriefed by Lord Sugar and he wants to know everything, and if it's not in the book, there's trouble.
"Kidding aside, it's tough and it's very demanding."
Nick said he has been "shouted at" by Lord Sugar, adding: "It's a very honest and very tough show."
Reveal is now on Google Plus! Join us here for the latest pictures, fashion and celebrity news!