Former TOWIE star Lucy Mecklenburgh has now made a name for herself as an online fitness guru, and she's been reaping the rewards of her fitter lifestyle ever since.
With a booming online training business 'Results With Lucy', her very own book, a slot on a new fitness show and a new boyfriend on the scene, we want to know just how the 23-year-old manages to hold onto that fabulous figure of hers.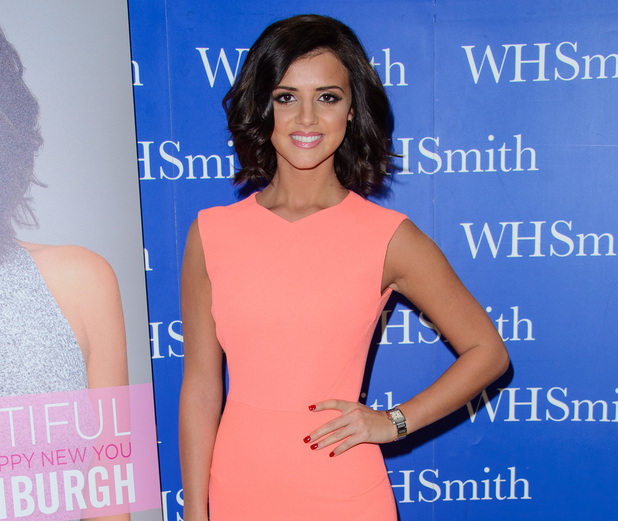 In an exclusive chat with
Reveal
, Lucy divulges all her fitness secrets, which celebrity she thinks has the best bod in the business and why her training efforts have given her a new found love for her bum.
But, when it comes to talking romance,
Lucy is remaining tight-lipped about her new beau Olympian Louis Smith
. Still, the smile on her face when we mentioned his name pretty much tells us things between the pair are more than good!
Since your Marbella moment on TOWIE nearly two years ago, you've become a lot of girls' inspiration when it comes to getting fit. Obviously at the time you had gone through a break-up, you were on camera, but what was it for you that made you want to take health and fitness more seriously?
"Just the way it made me feel to be honest. Within two weeks I felt completely different by just changing simple things in my diet like eating breakfast, cutting out a lot of sugar I was having before and training three times a week. My body changed, my skin got a lot better and then I turned it into a business because people started to notice the change. I began to post recipes and workout tips on Twitter and then it just turned into my lifestyle."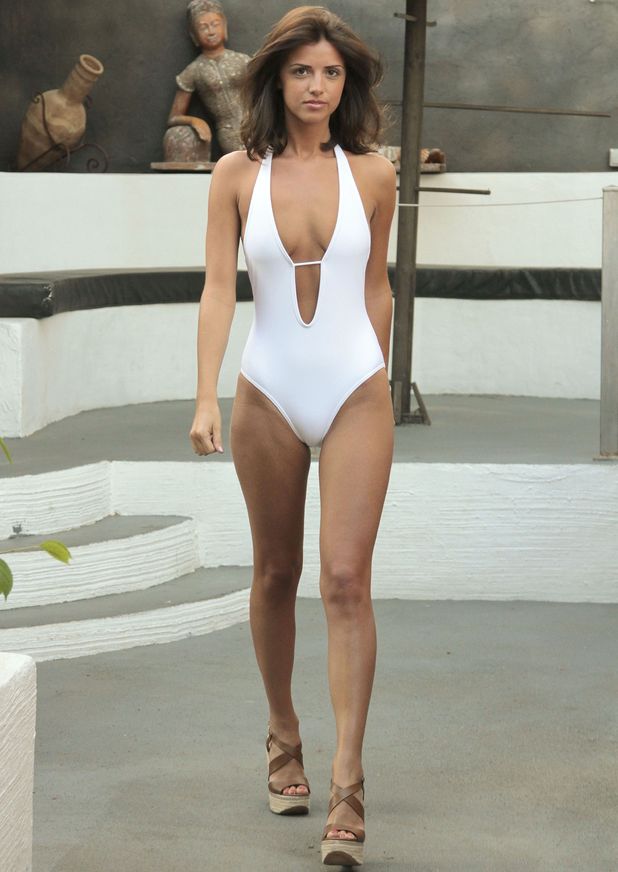 You're the perfect advert for your business 'Results With Lucy', but you're one very busy lady, with your fitness business, beauty products, event appearances. How do you find the time for your own training?
"Well not very well at the moment, it's been Christmas! But, no I think like anyone you can make excuses, you just have to make sure you make the time. If I can only fit twenty minutes in, then I'll do twenty minutes."
What's your favourite type of workout?
"I do a lot of interval training and a lot of HIIT training, mainly because I get bored quite easily. Standing on a running machine for thirty minutes is my idea of hell. I like 30 seconds quick or ten reps of everything to keep it fast moving."
Since you've started training and your body has changed, what part of you do you have a new found love for?
"See this is where my personal trainer and my gymnastics coach argue. I always said abs, but then my gymnastics coach on Tumble got me a bum! I just couldn't get it, I did about a 1000 squats and it wasn't working, but something on Tumble just changed it. I'm quite happy with my bum now! It's kind of gone out a little bit and up a bit."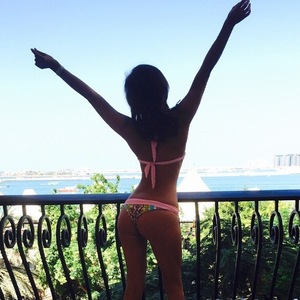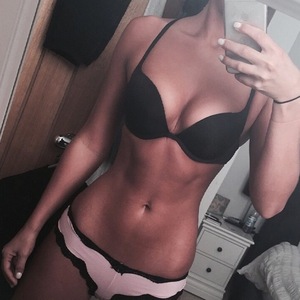 If you had to pick a celebrity body icon, who would you choose?
"Definitely J.Lo at the moment, she is looking seriously hot. I hope I look like that at her age... How old is she? 45?! That is not normal."
She is pretty incredible! As well as your fitness, you've also made changes to your diet. What's your favourite guilt-free snack?
"I don't really know. I suppose dark chocolate, I love it."
And what's your biggest food weakness?
"Oh, pasta. I miss pasta so much."
Do you still give yourself cheat days now and again?
"Yeah of course. I think it's important, like over Christmas the rulebook went out of the window, I just had what I wanted. A lot of cheese… a lot."
Us too! You have also spoken openly about how you became addicted to exercise and found yourself getting too thin. What do you do differently now?
"I think at the time because fitness was my main focus and my business was new, everything was based around that. That was my main priority. Now I have so much going on in my life, I don't have the time to train an hour everyday like I used to. I think it's all about finding a balance, how much you eat and how much you train, it's important to get a healthy balance."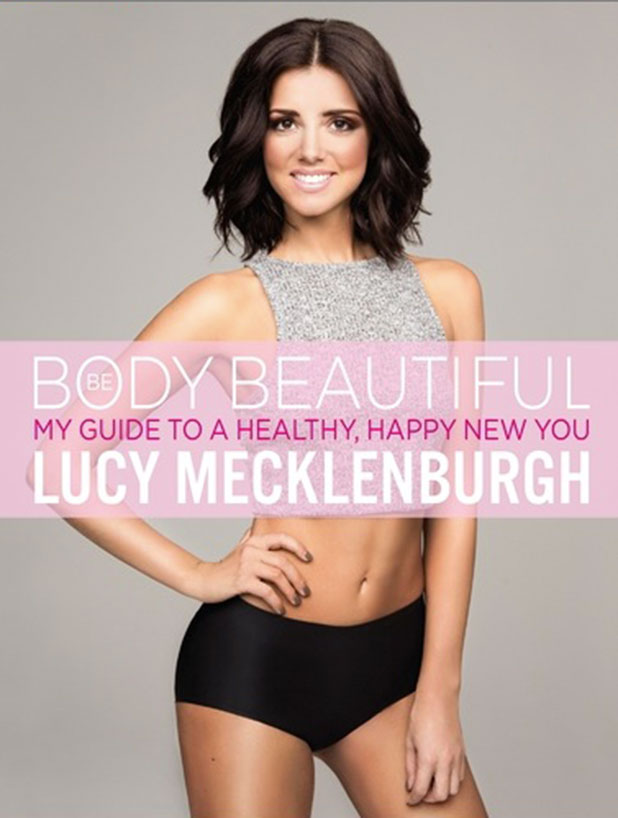 And you've just released your very own book Be Body Beautiful based around the lifestyle changes you have made. Did you enjoy putting that together?
"Yeah, I did. My personality is when things happen, they've happened so I block them out and move forward. But, it was actually quite nice to sit down and go through things again. I'm actually quite proud of what's happened last year and what I've set up. It was really nice writing it and I think it was good for me because although though my nutritionist and my trainer have done a 6 week plan in it, I wanted people to trust in me as well.
"I'm not a nutritionist or a personal trainer, but I'm a normal girl like whoever is reading the book and in it is what has happened to me - how I've come out the other end and the life changes I've made. It's not pushy at all, it's just about changing one thing at a time, that's what I did. Making those little changes make a really big difference."
So for all those January detox'ers out there, do you have any top tips for making sure you maintain your healthy lifestyle?
"PIan at least three weeks of your training at a time. Be prepared - so maybe on a Sunday look at your diary for the week think about when you're going to be in and out, write a shopping list, order it online if you haven't got time. Book a class that you can't get out of – me and the girls once a week always go to zumba. Keep it fun – don't make it a chore and dread it, you shouldn't make exercise a negative thing."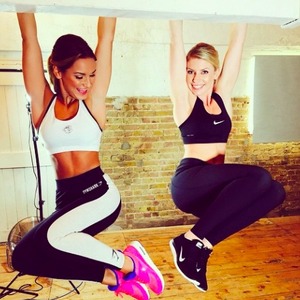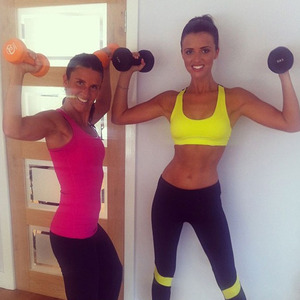 Your friend Sam Faiers has just launched her own training website, similar to yours. Did she ask you for any advice?
"I didn't actually know anything about it until it came out."
Is there a bit of rivalry there or just healthy competition?
"No, it's more healthy competition! My business has been running for 18 months, it's been very successful and actually it was a brand new product in this country. I didn't copy anyone else in the UK, it was completely new. I made it as something that I would want, that's how I came up with the idea. Yes fitness DVDs are great for a kickstart, but I think it'll come to February and they'll be sitting on the shelf gathering dust until next January. I wanted a product that was new, fresh, gave you different workouts every week."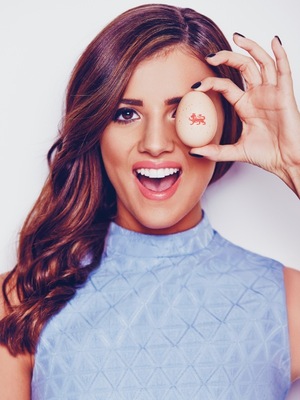 We spotted you on The Cosmo Body Show for their fitness segment and obviously you starred on Tumble last summer. Would you like to do anymore TV?
"I hope to do something more along the lines of fitness in the future, that would be really good. As for reality shows, I've been asked a lot and I wouldn't rule it out... although there are some I think I just couldn't do! At the moment I'm happy doing what I'm doing, that's my main focus for now."
Finally, you've been revealed as the new brand ambassador for British Lion eggs - how did that come about?
"I think mainly because they saw that I love eggs! When I started training two years ago my personal trainer said to me 'do you eat breakfast?' and I didn't. She said 'do you eat a chocolate bar at 11 o'clock' and I was like yes! So that was the first thing I did, now I have scrambled egg every day and it's changed me so much."
Lucy Mecklenburgh is the brand ambassador for British Lion eggs. To see her favourite egg meals visit www.eggrecipes.co.uk.
Reveal is now on Google Plus! Join us here for the latest pictures, fashion and celebrity news!