Eddie Redmayne has been nominated for his first-ever Oscar and says he's happy wife Hannah will be with him on the big night.
The British actor told
People
that red carpets and award shows could be nerve-wracking so he was always thankful to have his "supportive" other half on hand.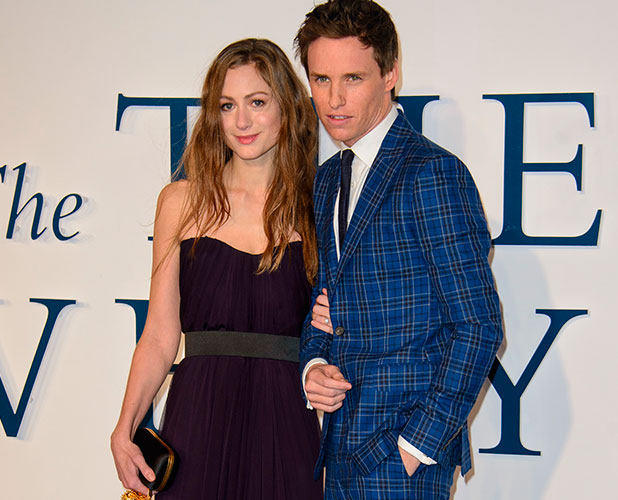 "Those red carpets can be so intimidating so having your partner there means the world. I'm not quite sure what she makes of them all but she's very supportive," he said.
Eddie and Hannah will be among the guests at the Academy Awards in LA on 22 February, where
Eddie is nominated in the 'Best Actor' category
for his role as Stephen Hawking in
The Theory of Everything
.
His nomination came at the end of the couple's honeymoon.
They
married at Babington House in Somerset in December and honeymooned
earlier this month, cutting their holiday short to jet back to LA to attend the Golden Globes, where Eddie won the 'Best Actor - Drama' award.
"I was just saying to my wife Hannah that it will all go crashing down around me!" he joked. "It's just an amazing moment so I'm just trying to savour it."
Eddie has also revealed he learned of his Oscar nomination early this morning when he awoke to frantic knocking on his door and when he opened it his manager told him the news.
Eddie's movie co-star Felicity Jones is nominated for 'Best Actress' for her role as Stephen's wife. The movie has also gained nods in the 'Best Picture' and 'Best Director' categories.