Benedict Cumberbatch has said telling his parents about his Oscar nomination is one of the proudest moments of his life.
The <
em>Sherlock actor has been recognised in the 'Best Actor' category
at this year's Academy Awards, thanks to his moving portrayal of Alan Turning in
The Imitation Game
.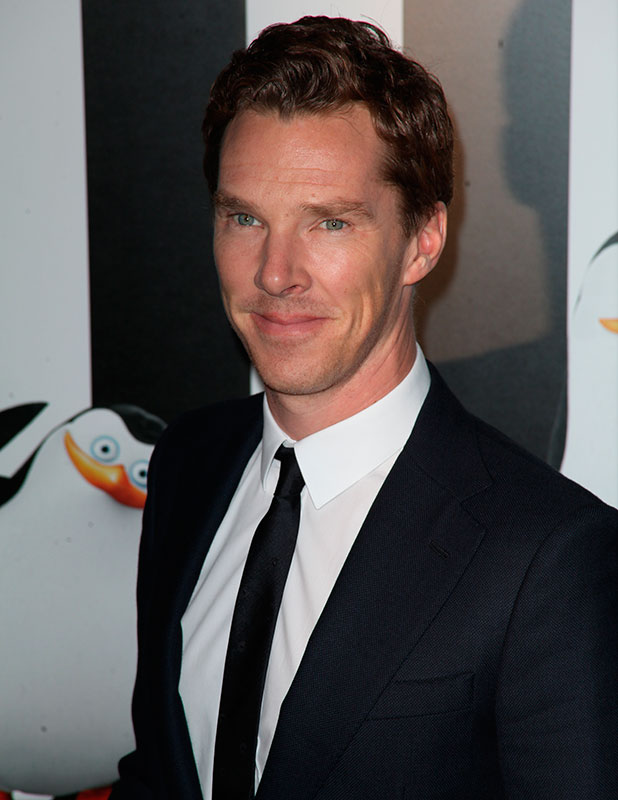 In a statement released after his nomination was announced, the star said: "I am knocked for six by this. So excited and honoured to receive this recognition. It's wonderful to be included by the Academy in this exceptional year of performances.
"To ring my parents who are both actors and tell them that their only son has been nominated for an Oscar is one of the proudest moments of my life."
It's been a pretty amazing past few months for Benedict: an Oscar nomination and slew of other awards show recognition, an engagement to theatre director girlfriend Sophie Hunter, and news that the couple are expecting their first child.
British-born Benedict is up against fellow Brit Eddie Redmayne, nominated for his performance as Stephen Hawking in
The Theory of Everything
.
Other nominees for 'Best Actor' are Bradley Cooper for
American Sniper
, Michael Keaton for
Birdman
and
The Office US
star Steve Carell for
Foxcatcher
.
The Oscars take place live from LA on 22 February.
Main nominees:
Best Picture
American Sniper
Foxcatcher
Imitation Game
Birdman
Theory of Everything
Boyhood
Selma
Grand Budapest Hotel
Whiplash
Best Actor
Steve Carell - Foxcatcher
Bradley Cooper - American Sniper
Benedict Cumberbatch
- Imitation Game
Michael Keaton - Birdman
Eddie Redmayne - Theory of Everything
Best Actress
Marion Cotillard - Two Days, One Night
Julianne Moore - Still Alice
Reese Witherspoon - Wild
Rosamund Pike - Gone Girl
Felicity Jones - Theory of Everything
Best Supporting Actor
Robert Duvall - The Judge
Ethan Hawke - Boyhood
Edward Norton - Birdman
Mark Ruffalo - Foxcatcher
JK Simmons - Whiplash
Best Supporting Actress
Patricia Arquette - Boyhood
Laura Dern - Wild
Keira Knightley - Imitation Game
Emma Stone - Birdman
Meryl Streep - Into The Woods
Best Director
Birdman - Alejandro G. Inarritu
Boyhood - Richard Linklater
Foxcatcher - Bennett Miller
Grand Budapest Hotel - Wes Anderson
The Imitation Game - Morten Tyldum
Make-up and Hairstyling
Foxcatcher
Grand Budapest Hotel
Guardians of the Galaxy
Costume Design
Grand Budapest Hotel
Inherent Vice
Into The Woods
Maleficent
Mr Turner
Cineamatography
Birdman
Grand Budapest Hotel
Ida
Mr Turner
Unbroken
Original Screenplay
Birdman
Boyhood
Foxcatcher
Grand Budapest Hotel
Nightcrawler
Adapted Screenplay
American Sniper
Imitation Game
Inherent Vice
The Theory of Everything
Whiplash
Original Score
Grand Budapest Hotel
Imitation Game
Interstellar
Mr Turner
The Theory of Everything
Best Foreign Film
Ida
Leviathan
Tangerines
Timbuktu
Wild Tales
Best Animated Picture
Big Hero 6
The Boxtrolls
How To Train Your Dragon 2
Song of the Sea
The Tale of the Princess Kaguya
Documentary – Short Subject
Crisis Hotline: Veterans Press 1
Joanna
Our Curse
The Reaper
White Earth
Documentary – Feature
Citizenfour
Finding Vivian Maier
Last Days In Vietnam
The Salt of the Earth
Virgunga