Celebrity Big Brother housemate Cami Li is starting to regret picking Perez Hilton as her King of the Fairies.
US fetish model Cami was crowned Queen of the Fairies on Tuesday night, giving her certain powers over the house and immunity from the next eviction.
She chose Perez to rule with her… and wishes she hadn't!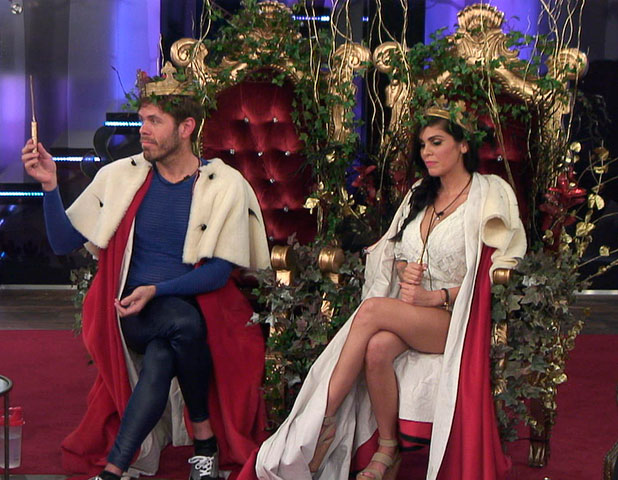 In scenes to air tonight, Cami retreats to the Diary Room to ask if she can divorce Perez. "All is not well between the King and Queen and I cannot wait to execute him. Off with his head!"
Yikes.
Tension rose between Cami Li and Perez the previous day when he suggested she put on a show of faux lesbianism to win the public affection. Cami Li was furious by the suggestion.
In tonight's episode we'll see that tension increase when Perez admits he'd happily nominate Cami Li for eviction if she didn't have immunity. Harsh when she gave HIM immunity!
An irate Cami responds: "F**k off."
She also tells Perez: "I can see why you have no friends."
Perez, however, won't let Cami get to him, and insists that the British public will love him when he leaves the house. We wonder who agrees?!
Cami Li isn't the only housemate angered by Perez in tonight's episode. Mild-mannered Alexander O'Neal ends up telling Perez to "give it a rest" after hearing him gossiping in the bedroom.
CBB
continues tonight at 9pm on Channel 5.
CBB: Do you love Perez Hilton?
NO! It's time for him to leave.
77.72%