Celebrity Big Brother star Katie Hopkins is finally beginning to say what she thinks - and it is Perez Hilton who has found himself on the receiving end of her sharp tongue!
In a new clip on the
CBB website
, Katie and most of her fellow housemates are working up a sweat in the garden when Perez begins twirling around half-heartedly in his King Of The Fairies robe.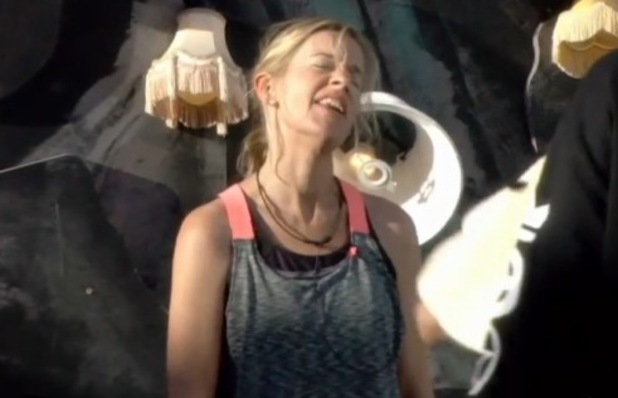 Getting annoyed with the US blogger for not taking their workout session seriously, Katie stops what she's doing and gives him a piece of her mind!
"Is there any chance you could just leave us to do our gym and just chuff off for a bit?" she asks him. "We're doing work here and you're just gobbing off as normal about celebrity piffle and I've had enough of it."
As Perez tries to apologies, Katie throws her arm in the air and says: "Can you just go indoors. Can you sit your a*se on your throne for a bit and let me be. Quite frankly, your noise is really doing my head in."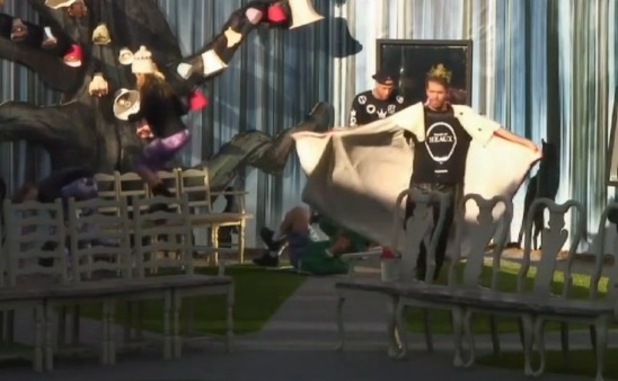 Turning to walk into the house, Perez tells Katie: "I'm very sorry if I've offended you..." Continuing with her exercise, she frankly interrupts: "You have, go away."
Alicia Douvall is also in the garden and, on hearing Katie tell Perez to go away, she tells her not to be "mean".
But Katie shoots back: "Be mean? No, this is my thing. This is what I like to do. I don't need someone talking drivel in my earhole."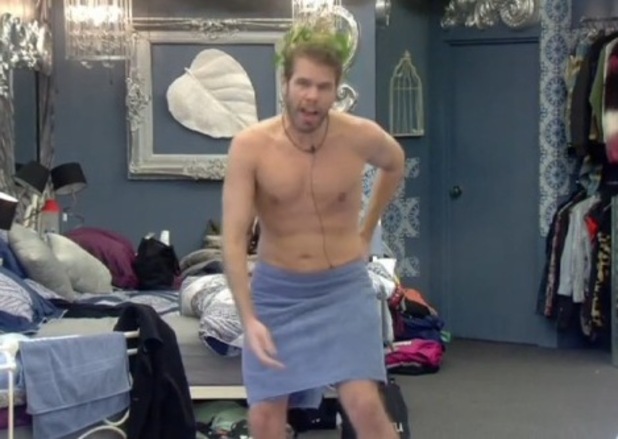 Meanwhile, in another sneak peek clip, Perez can be seen moaning that someone has taken his big bath towel and hidden it, leaving him with a teeny towel.
While Keith Chegwin and Nadia Sawalha suggest it could be a genuine mix-up, Cami Li whispers that she believes Katie hid it on purpose.
Finally, are we beginning to see the real
Katie Hopkins
?!
Are you enjoying this series of CBB? Answer in our poll!
No - I'm not tuning in
25.47%