Who is Dick Poop?
An accidental slip of the tongue at today's Academy Award nominations led to a mysterious man called Dick Poop trending on Twitter.
Oops.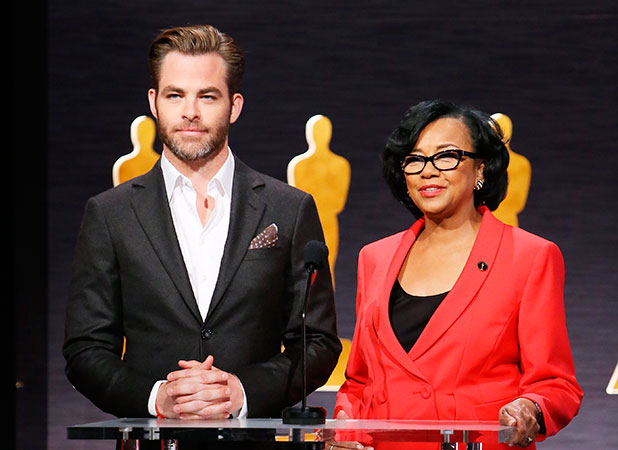 Academy President Cheryl Boone Isaacs had been smoothly reading out the nominations for 'Best Cinematography' when she accidentally referred to nominee
Dick Pope
as Dick Poop.
She immediately corrected herself amongst a scattering of giggles from the audience but not quick enough!
Sure enough, those naughty people of Twitter soon made Dick Poop a trending topic…
"I don't care what anyone thinks... "Dick Poop" totally deserves the Oscar," wrote one user (@daxholt), while another said: "Seriously, nothing else matters now. Dick Poop has won (@richjamesuk).
Another joked: "Dick Pope is going to be really anal about his name from now on. Dick Poop. #OscarNoms (@bleedingcorpse)."
Oh dear.
Dick
POPE
is a British cinematographer who has worked on a string of blockbuster movies including
The Illusionist
,
Vera Drake
and
Me And Orson Welles
.
He's been nominated this year for
Mr Turner
.
Of course, Cheryl isn't the first person to pronounce someone's name wrong (and won't be the last!) Who can forget John Travolta calling poor Idina Menzel 'Adele Dazeem' at last year's Academy Awards?!
Reveal is now on Google Plus! Join us here for the latest pictures, fashion and celebrity news!