Perez Hilton was appointed as Celebrity Big Brother's King last night, and he has already annoyed Katie Hopkins with his first royal demand.
After being crowned Queen of the house herself during yesterday's live show,
Cami Li chose Perez to be her King of the Fairies
.
Given the power to rule over his housemates, the US blogger couldn't wait to be waited on hand and foot, telling his fellow celebs his first point of call will see Katie paint his toenails.
We can't see that one going down too well...
Voicing his demands last night, Perez told his housemates: "As King I will make Katie Hopkins paint my toenails tomorrow. If Katie Hopkins refuses to paint my toenails, I shall send her to the dungeon."
Questioned if there even would be a dungeon to send her to, a defiant Perez retorted: "There is."
Earlier today, Perez was intent on making sure he received his pedicure, even if that meant interrupting Katie's gym session in the garden with Calum Best and Alicia Douvall.
Fed up with the King following her around as she worked up a sweat, Katie soon had enough, telling Perez to leave her to it.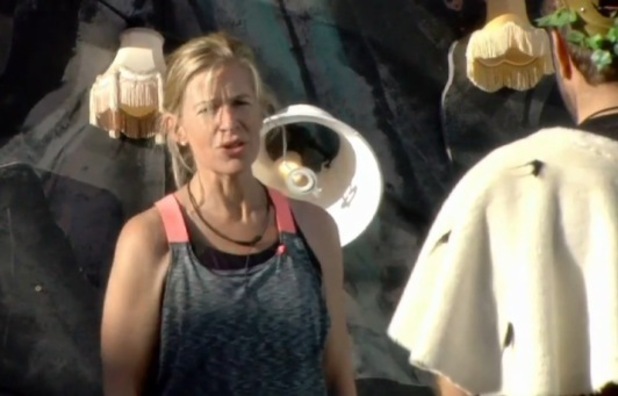 "We're trying to work and you're just gobbing off as per normal," she said. "Can you just go indoors and sit your ar*e on your throne for a bit. Frankly, your noise is really doing my head in."
Told to stop being mean by Alicia, Katie snapped back: "Don't be mean? This is my thing, this is what I like to do, I don't need someone talking through it in my earhole."
Intervening, Calum then asked Perez if he wouldn't mind letting them work out a little longer to get a full hour's workout. Although he was happy to let the housemates train, Perez couldn't help but remind Katie of his request.
"You can work out as long as you want," he replied. "But my toe nail painting and finger nail painting must happen by 12pm."
Now that's going to be one awkward pampering sesh!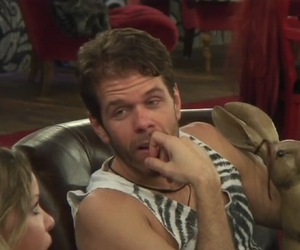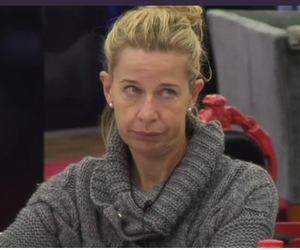 After being at loggerheads for the last few days with Katie, it's no surprise Perez has picked the TV star as his first target while reigning the house.
Shortly after entering the
CBB
compound, the 36-year-old
labelled Katie as an internet troll
.
Since then, Katie has openly spoke of her dislike for Perez,
blaming him for Ken Morley's recent exit from the house
.
On Monday (12 January),
Big Brother removed Ken from the CBB compound for his continued use of inappropriate behaviour and language
. Following his departure, Perez was seen crying tears of relief - much to Katie's annoyance.
She said: "The guy came into the house and Perez got rid of him. The process should be that people get evicted by the public and not get censored out of here."
And there was us thinking they might have got along!
Reveal is now on Google Plus! Join us here for the latest pictures, fashion and celebrity news!