Jeremy Jackson may have been kicked out of Celebrity Big Brother at the weekend but he still looked in a great mood while out in London earlier today.
The former
Baywatch
star flashed a huge smile for the cameras when he was seen leaving BBC Radio Studios in the capital on Wednesday morning (14 January).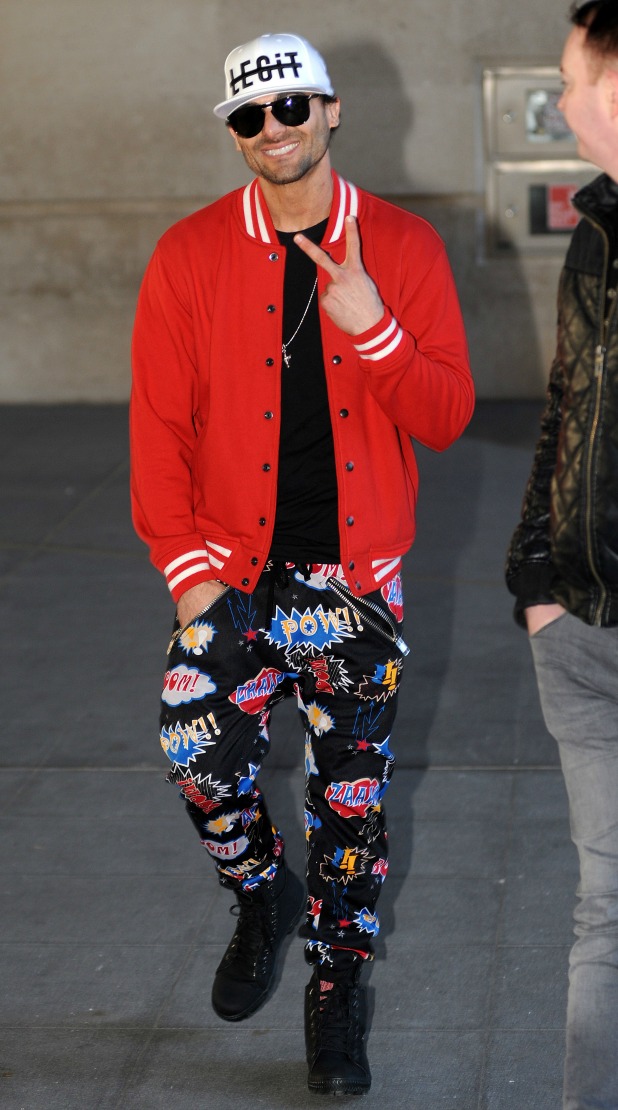 Jeremy certainly wasn't trying to keep a low profile in his very colourful comic book-themed trousers and bright red jacket, teamed with a baseball cap declaring 'LEGIT'.
He definitely seems happy enough...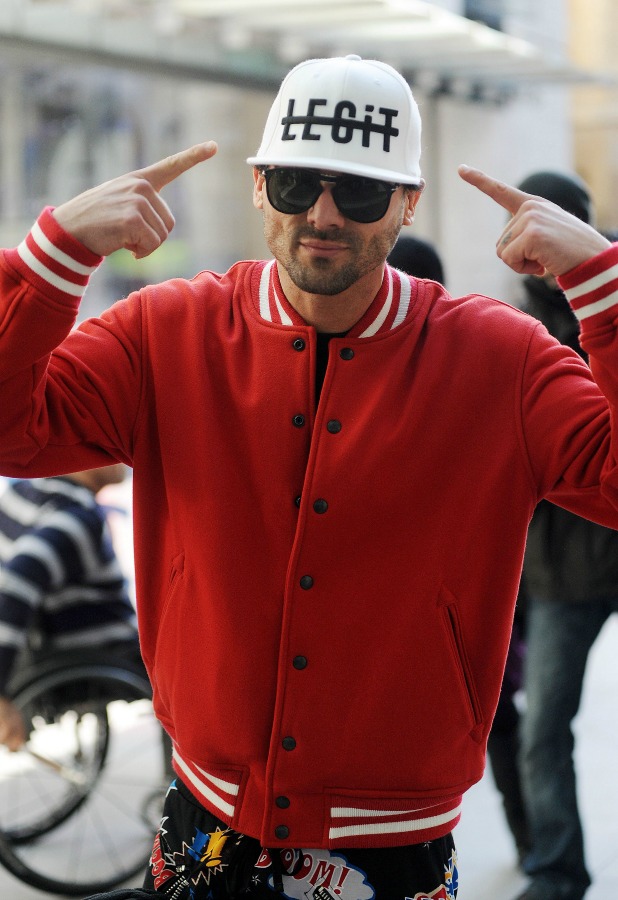 Jeremy was booted out of the CBB house
over the weekend after becoming involved in an incident involving model Chloe Goodman.
He was accused of
drunkenly slipping gown Chloe's bath robe to expose a naked breast.
Chloe was visibly shocked and upset by the incident, which led Big Brother to give Jeremy a room away from the house to sleep for the night before informing him he would have to leave.
He later accepted a police caution.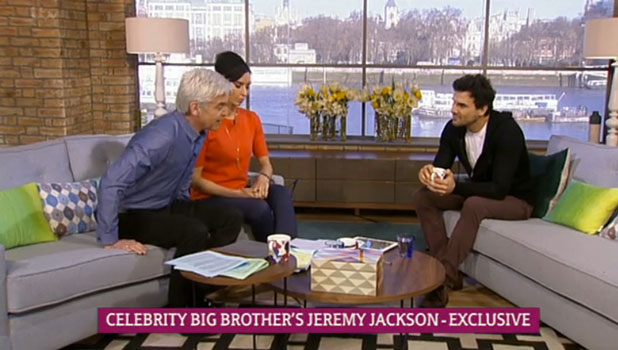 On yesterday's ITV's
This Morning
, the child star said he was sorry if he hurt and offended Chloe and said he'd never intended to expose her naked breast.
Jeremy claimed that he and Chloe had a bikini in-joke and the incident came from him trying to see what bikini she was wearing that night, not realising she was nude under her robe.
"My intentions were based on a relationship that Chloe and I had built regarding her swimsuits, and how many of them she had, and how many times she changed them on the show, and how many times they had malfunctioned in the Jacuzzi," said Jeremy.
"I was drunk with vomit on my face and I leaned in to lift the robe to see the [bikini] strap and see what bikini this is today, and she didn't have a bikini on and that's when it turned into a naughty situation."
Jeremy added: "I can't blame alcohol. I made the decision. With every action comes a reaction. I wasn't expecting this and I don't think Chloe was expecting it. Yes, it's in the public eye and it's terrible now, and some people are on my side, some on her side. Chloe's feelings are hurt. I possibly touched a chord in her life that triggered a response and she felt bad, and I was the one who made her feel bad and exacerbated it."