Beyoncé's beautifully slow remix of 'Crazy In Love' will appear on the Fifty Shades of Grey official soundtrack.
The entire tracklisting for the soundtrack has been released and it's pretty impressive with the likes of Beyoncé, Ellie Goulding, Sia and Annie Lennox all contributing tracks for the highly anticipated movie.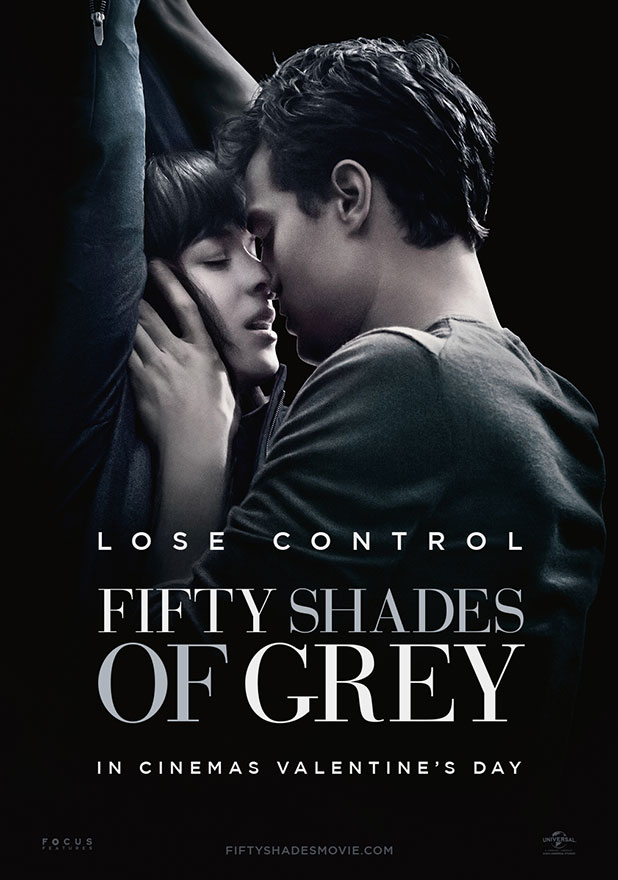 As expected,
two of Beyoncé's tracks make the record.
First, the gorgeous 'Crazy In Love' remix we all heard on the first trailer, and also her 'Haunted' remix which appeared in the second trailer.
Ellie's song 'Love Me Like You Do',
written specially for the movie, also features.
The full tracklist is:
1 "I Put A Spell On You (Fifty Shades of Grey)" - Annie Lennox
2. "Undiscovered" - Laura Welsh
3. "Earned It (Fifty Shades Of Grey)" - The Weeknd
4. "Meet Me In The Middle" - Jessie Ware
5. "Love Me Like You Do" - Ellie Goulding
6. "Haunted (Michael Diamond Remix)" - Beyoncé
7. "Salted Wound" - Sia
8. "Beast Of Burden" - The Rolling Stones
9. "I'm On Fire" - AWOLNATION
10. "Crazy In Love (2014 Remix)" - Beyoncé
11. "Witchcraft" - Frank Sinatra
12. "One Last Night" - Vaults
13. "Where You Belong" - The Weeknd
14. "I Know You" - Skylar Grey
15. "Ana And Christian" - Danny Elfman
16. "Did That Hurt?" - Danny Elfman
Fifty Shades of Grey
is based on the novel by E.L. James which tells the story of the relationship between billionaire Christian Grey and naive student Ana Steele.
Much of their relationship revolves around Christian's infamous Red Room of Pain, where he introduces Ana to his world of sex. Northern Irish actor Jamie Dornan stars as Christian, while Dakota Johnson plays Ana.
We're a bit surprised that we don't see Rita Ora on the soundtrack considering she also stars in the movie as Christian's sister Mia. It will mark her first major Hollywood role.
The soundtrack arrives 10 February, with the movie out on Valentine's Day.
Reveal is now on Google Plus! Join us here for the latest pictures, fashion and celebrity news!