Kaley Cuoco-Sweeting forgot to thank her husband Ryan Sweeting when accepting her People's Choice award, so her ex-boyfriend did it for her... Oops!
Earlier this week,
Kaley looked incredible as she accepted her 'Favourite Comedic TV Actress' gong
, but there was one person she forgot to mention when she took to the stage for her acceptance speech.
Luckily for her though, her former flame and
Big Bang Theory
co-star Johnny Galecki took it upon himself instead later on at the bash.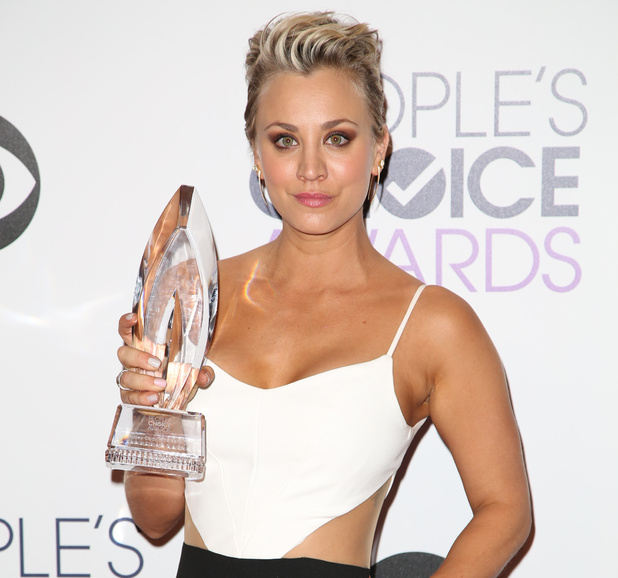 Appearing on
The Ellen De Generes
show last night, Kaley admitted she "completely blanked" when it came to her crediting her husband.
"Yes I forgot to thank my husband," she said. "But don't worry, I had my ex-boyfriend thank him at the end of the night."
Following her award, Kaley then scooped a second and third gong as
The Big Bang Theory
won 'Favourite Network TV Comedy' and 'Favourite TV Show'. And while the cast accepted the latter, Johnny made sure to give the blonde beauty's other half a special mention.
But rather than find the whole situation a little cringe worthy, Kaley was more than happy to have Johnny pick up her thanks for her.
She added: "Johnny really swooped in there for me. He literally thanked my husband for me, it was the nicest thing.
"Johnny said 'your wife didn't thank you, but I will. You have my heart.' That's a great ex-boyfriend."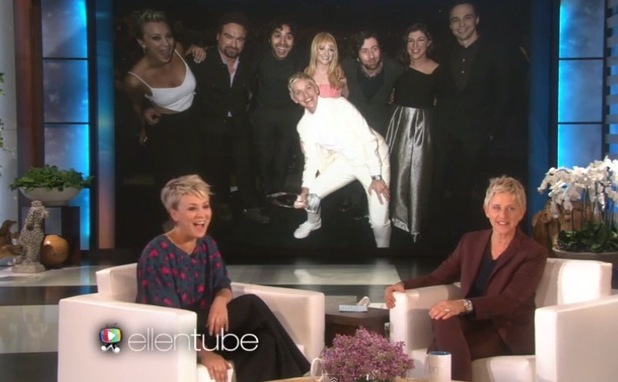 Ahead of her appearance at the People's Choice Awards,
Kaley had been recovering from her recent sinus surgery
.
Following years of having breathing difficulties, the 29-year-old finally decided to get herself fixed, but her post-op photos soon sparked speculation she had had a nose job.
Insisting that was not the case, Kaley told Ellen: "I had sinus surgery the day after Christmas and it has been the worst surgery of my life.
"Very painful, and on top of it everyone, of course, thought I had a nose job which is so funny because - if you know me - I wouldn't have kept that a secret."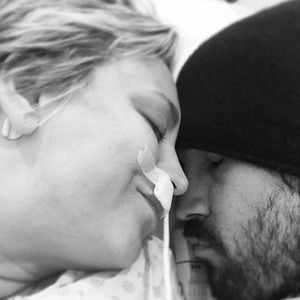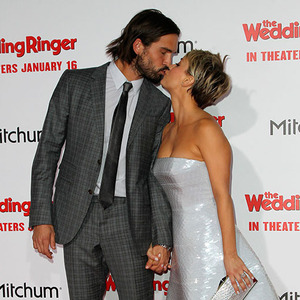 Despite the pain she went through, the US beauty revealed that it was actually her husband who had been suffering more.... thanks to her snoring!
Naming and shaming herself, Kaley explained: "It's been the worst. It was hard on my husband he's been taking care of me, he's been amazing.
"The week after I was on a lot of medication and I was convinced I wasn't sleeping, so he decided four nights in a row to record me. I'm not a snorer, but I was totally shocked..."
(Cue the videos of Kaley snoring in bed.)
She continued: "So not only did I not thank him, my ex thanked him,
and
I've been snoring. I've been the worst wife."
Oh Kaley, we're pretty sure he still loves you just as much!
Reveal is now on Google Plus! Join us here for the latest pictures, fashion and celebrity news!