Jeremy Jackson has said he wanted Ken Morley to stay in the Celebrity Big Brother house rather then be kicked out early.
Former
Coronation Street
star
Ken, 71, was booted from the CBB compound
yesterday after again using "unacceptable and offensive" language despite a previous formal warning from Big Brother.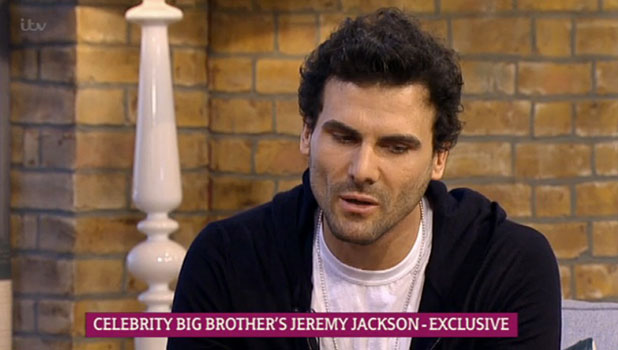 He followed in the footsteps of former
Baywatch
actor
Jeremy, 34, who was removed from the show over the weekend following an incident of unacceptable behaviour
with housemate Chloe Goodman.
Speaking on ITV's
This Morning
today, Jeremy gave his thoughts on Ken's exit from the house.
"He was warned many, many times. He got a lot of stern reprimands and a lot of people stood up and said, 'You shouldn't do this or say that' and he kept doing it and saying it," said Jeremy.
"The Ken I know, I had four or five conversations with just us hanging out, and those are memories that will last a lifetime.
"He is a very smart and hilarious man but I wasn't actually in the room when he was saying some of those things. I just can't imagine he wasn't doing it on purpose."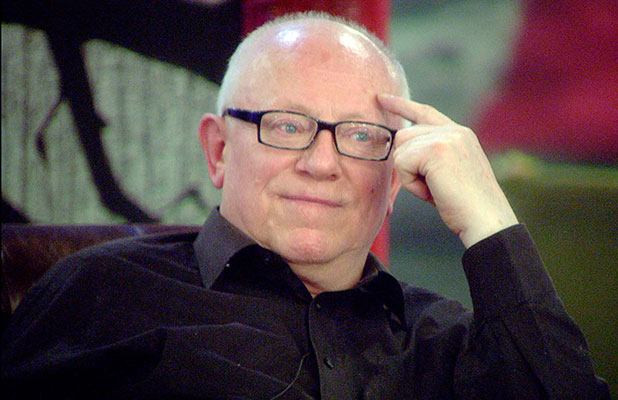 Jeremy went on to say he was "hoping the general public would see through it and make [Ken] stay" in the house and "pay" for his comments, particularly as Ken had openly expressed a desire to leave.
"He wanted out," said Jeremy, suggesting Ken is now happy that he's out of the house, back with his wife and loved ones and a "pay cheque" - although, when questioned, he admitted to wasn't sure what the pay situation was if a housemate was booted early.
Ken was given his marching orders by Big Brother yesterday following several new incidents of offensive and unacceptable language, including references to nationality and heritage.
When asked if he had anything to say, Ken simply replied: "Nope."
Meanwhile, US actor
Jeremy has accepted a police caution
in relation to the incident that resulted in his ejection from the Big Brother house.
Jeremy was accused of drunkenly pulling back Chloe Goodman's dressing gown to expose her bare breast as she tried to help him while he vomited in the toilet following a mixture of rum and vodka.
A statement from the police said: "A 34-year-old man voluntarily attended Hatfield Police station this afternoon to assist police with their enquiries into an incident which is alleged to have taken place in the Big Brother House in Borehamwood in the early hours of Saturday January 10.
"The man has subsequently been issued with a police caution for common assault."
Jeremy told The Sun today: "I never meant to cause any heartache or distress. That was the last thing I wanted. I feel terrible."
Reveal is now on Google Plus! Join us here for the latest pictures, fashion and celebrity news!