Victoria Beckham has showed off her brilliant sense of humour in a new video interview where she struts around her fashion store being sarcastic, funny and just utterly fabulous!
The fashion designer agreed to answer 73 fun questions for Vogue while pottering around her central London flagship store getting on with her day.
And we LOVE it!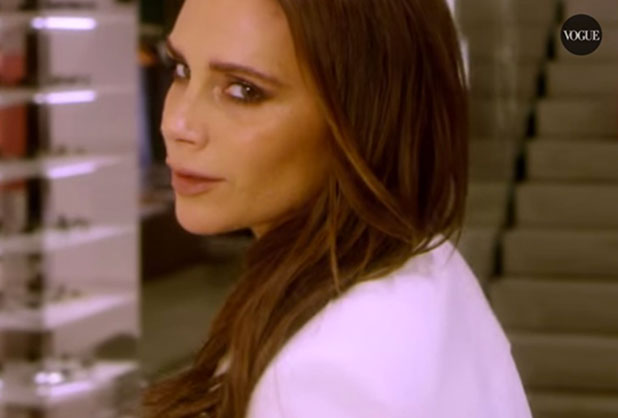 Goodbye boring interview questions and hello super fun interview that includes gems such as this one on Posh's role in
Spice World
: "I am still waiting for my outstanding achievement award…"
Looking fabulous as she swans around her store, interacts with employees and fixes things on the shelves, she smoothly answers 73 rapid fire questions on everything from famous friends to hubby David and their kids Brooklyn, Cruz, Romeo and Harper.
Our favourite part?
When a fan from the US sends in a video question: should he propose to his girlfriend with his grandmother's ring or a brand new sparkler?
"I'd get a new one, don't give her that ropey old thing," advises Vic.
Oh, and what made her fall in love with gorgeous husband David…. "DUHHH!" answers Victoria.
Victoria also jokes about why she never smiles in public: "I'm smiling on the inside. I feel like I have responsibility to the fashion community."
We know that Victoria DOES smile when she's with her family, as back in June 2013 her husband David shared a cute picture of a beaming Victoria alongside the caption: "See, I told you she smiles!"
Check out her AMAZING video below!