We've laughed and cried with the midwives of Nonnatus House and, as Call the Midwife, approaches its fourth series, we chat awkward birth scenes, 50s style and new characters with actress Helen George, who plays Trixie Franklin.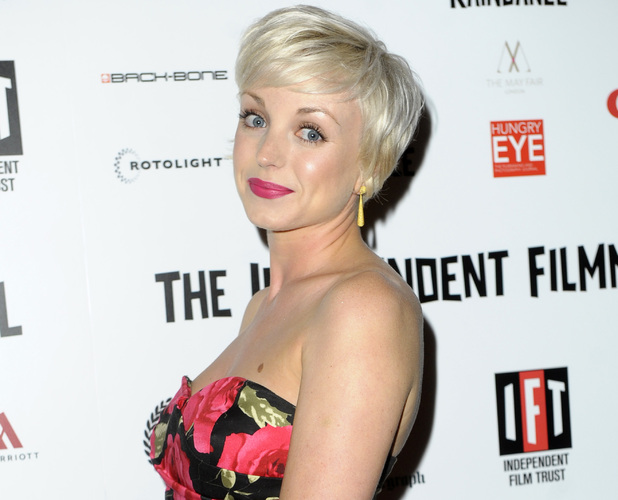 How does it feel to be back for series 4?
I'm still excited about being on the show and am more confident in the part. I know Trixie inside out and back to front and I definitely feel more comfortable with the technicalities of filming a birth scene. I really enjoy the mechanics of those scenes and making sure I get it right for the camera. Above all, we have a brilliant crew, a great cast and a great production team. We're all mates who have a laugh together so it's been a fun year to work on this show.
What happens to your character over this series?
She's really finding herself this year but it's been quite challenging as Trixie has had some tough storylines. But she has been seeing the vicar – he's known as 'hot prison vicar' on set – so now it's a test to see whether it will go further or not. We get to look behind Trixie's smile in this series and find out what makes her who is she is; why she wants to help people and has a need to be needed.
What changes have there been over the last few years?
As time has progressed there has been a change and shift in the confidence of the younger women at Nonnatus House. They have found their feet and are starting new classes for mothers and trying to advance things medically. We're quite progressive and look at working mothers, exploring how women can have a baby and a career which is still relevant today.
What is better about midwifery then compared to now?
It seems as though the one on one care was better in that period than it is today. There was a strong relationship between the midwife and the mother over a sustained period of time so they built up a friendship and trust. That's a really valuable thing but it's so sad that it doesn't seem to be attainable these days. Population and communities were so much smaller then and the NHS had only just come into play so was changing the social landscape in an impressive way. It's great that this series is celebrating that.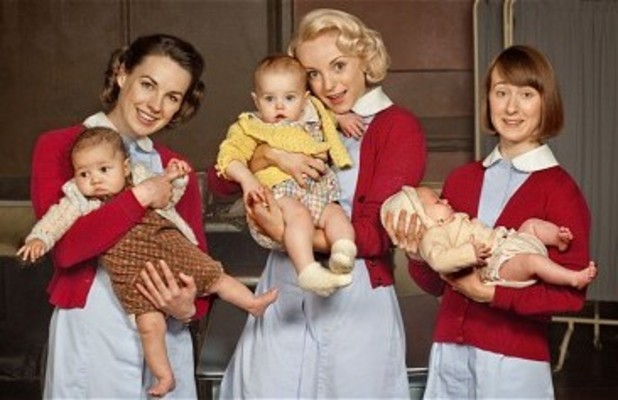 Can you talk about the new characters in Season 4?
Charlotte Ritchie is an absolute hoot. I've admired Linda Bassett for years so the fact she wanted to join the show is amazing to me. She plays a brilliant midwife, Nurse Crane, who is very strict but is quite fun underneath. They have a fun relationship as they're both strong women who clash a bit. Trixie has Patsy and Barbara who are her two new, fun friends and it's like the good old days – they have so much fun together. They dance, talk about boys and put on their make up together which is a great dynamic to have.
What are your favourite storylines from this season?
There is a particular story about a boy who has been neglected by his mother and has been looking after his younger sisters. Trixie really gets involved in the case and empathises with the situation because of her own experience of neglect. I really enjoyed working with the young actor, Alfie.
What do you hope your audience will take away after watching this series?
There's still a sense of community and friendship amongst all of the women but we look at the male characters as well. I think the audience will get everything they're hoping for – and there are still lots of babies.
Which character besides your own would you most like to play?
Sister Monica Joan because she eats cake all day long.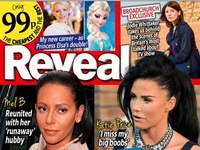 Trixie seems to get the best costumes, do you enjoy that?
I'm spoilt because I get to wear some really lovely dresses. There's a lovely collection and we spend a lot of time going through them all. Trixie has always got lovely coats and really thinks through her outfits because she wants to be someone different every night. She'll dress like Doris Day on one occasion and Marilyn on another or even a bit more beatnik with a polo neck. There's always another role that she's trying to play but we're not quite into the 60s yet so no miniskirts or leg on show like Twiggy.
Can we expect any new hairstyles from Trixie this series?
This year she wants her curls back. She's more feminine with really strong looks. I've been growing my hair from the short pixie cut but using period styles is quite hard. I was keen to get some backcombing this year. I met with Stella, our hair designer, regularly to talk about the options of wigs or extensions but we decided I would grow it out naturally over the year which is a lengthy process.
Read more of the midwives' stories in this week's Reveal magazine
Call the Midwife series 4 starts this month on BBC One