Recent reality TV has become known for splitting up couples across the board. Whether it be the streets of Chelsea or the pavings of Essex, the bad boy behaviours seem to be unavoidable.
But with two of our Chelsea favourites
Andy Jordan
and Stevie Johnson earning what we'd call 'good guy' titles, we were eager to find out whether or not the pair feared this would ever change....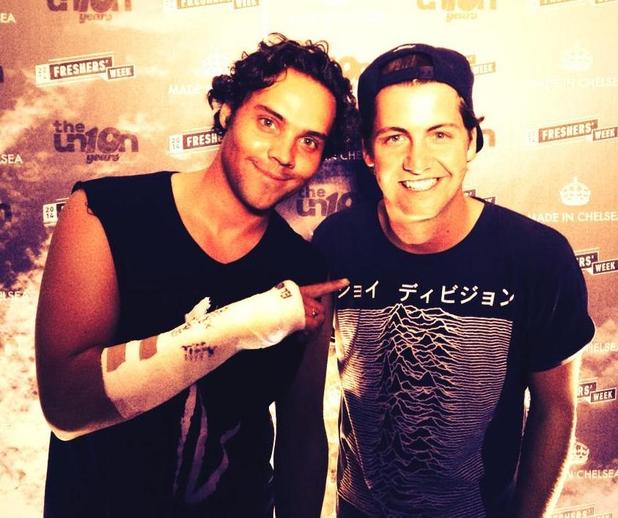 And whilst Stevie is the first to admit he 'gave it a little go earlier this year' on the set of Made In Chelsea NYC, it looks like fans of the show can rest assured knowing he's not going to be messing any girls around anytime soon.
'It was fun for a bit when I was away but no, it's really not how me or Andy are. I'm a romantic at heart!'
And Andy insists he won't be changing from being a nice boy of Chelsea either - phew!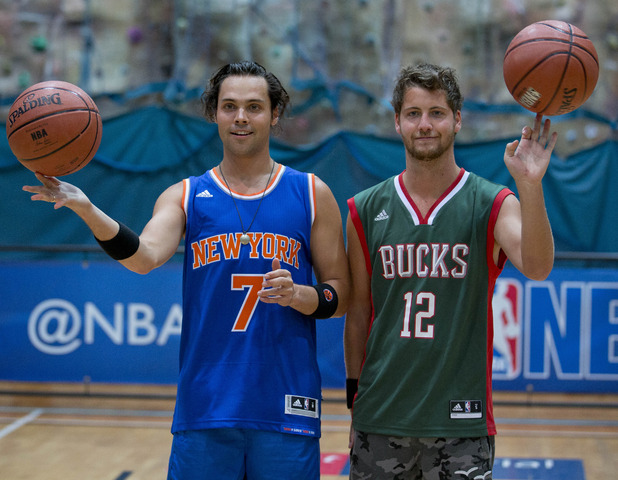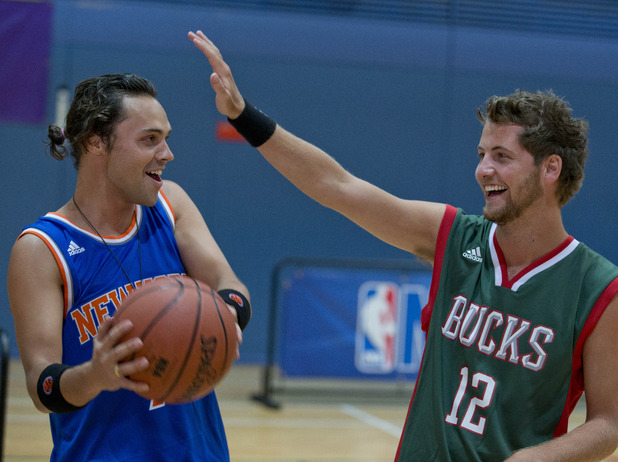 'I've definitely made some mistakes in the past before the show, but it was when I was younger. It just didn't really sit with me, I'm not very comfortable being that way so I can't really see that happening.'
With all this talk of cheating, it wasn't long until conversation turned to their co-star Spencer Matthews, who despite being loved-up with current girlfriend Lauren Hutton has always been known for being Chelsea's biggest lothario.
With such a notorious past behind him, do the guys think their friend really is a changed man this time around?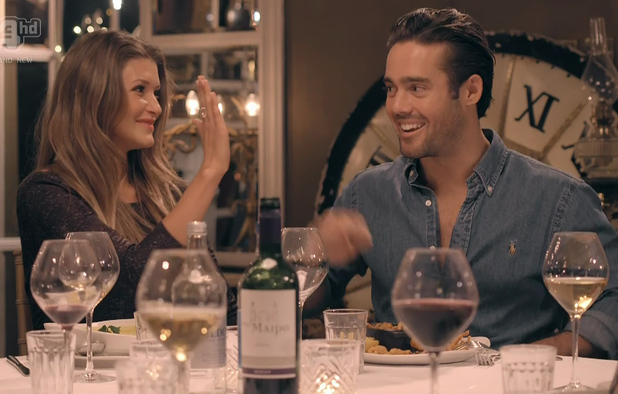 Andy is the first to give his honest answer, with a jokey 'I call bulls**t', but it seems Stevie is feeling a little more empathetic towards Spencer, who was most recently accused of hitting ex-girlfriend and Stevie's ex-housemate, Lucy Watson.
'I'm willing to give him the benefit of the doubt. Once a year he always says he'll change but now he's with Lauren... I don't know. It could happen'
Although Stevie puts his faith in Spencer with that claim, when he hears he allegedly attended Leonardo DiCaprio's St Barts party, doubts certainly set in.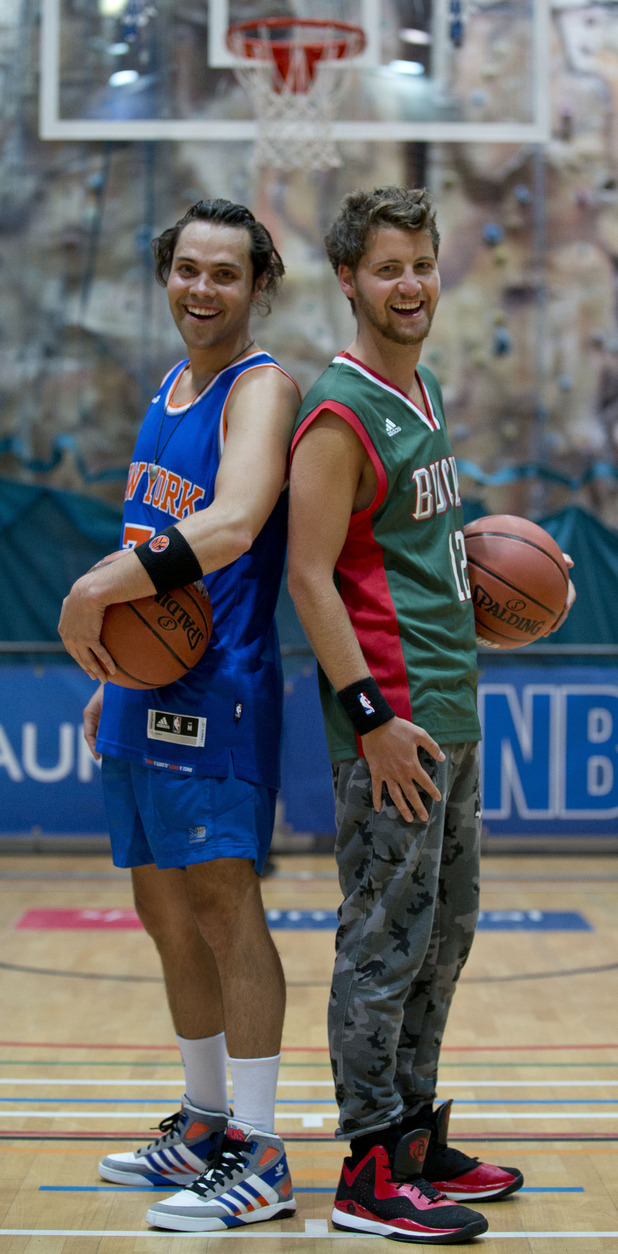 With a laugh, Stevie tells us: 'I always take everything he says with a pinch of salt'
Off the topic of misbehaving, the boys were spotted battling it out in a heated basketball match earlier this week, as they went
head-to-head game
before their upcoming appearance at the sold-out NBA Global Games London event at The o2 arena on 15/01/15, where the Milwaukee Bucks will be taking on The New York Knicks.
As avid fans of the latter, the pair can't wait to get involved and watch one of the rare games taking place in London.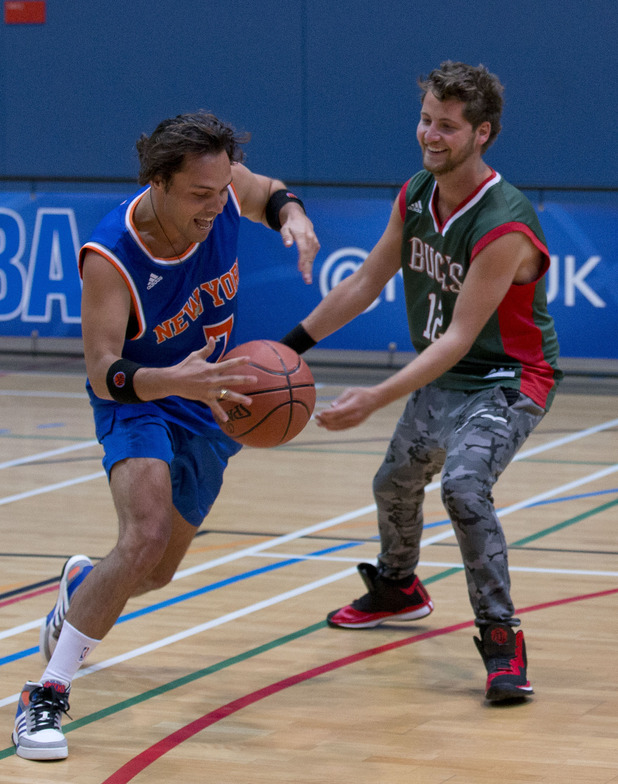 Andy says: 'I'm so stroked. Last year had the most eclectic crowd, everyone from will.iam, Sir Paul McCartney, the One Direction boys and Cara Delevingne attended. I didn't get any photos but I got to have a hug with Sir Paul... he was genuinely one of the nicest people i've ever met.'
And despite Stevie admitting there is a lady in his life unfortunately for her, she won't be top of his potential plus one list!
'I'll probably take my brother-in-law as he introduced me to basketball, he's from Boston originally and a massive NBA fan so I know he'd love it'.
Though there is a slight hitch in his plan...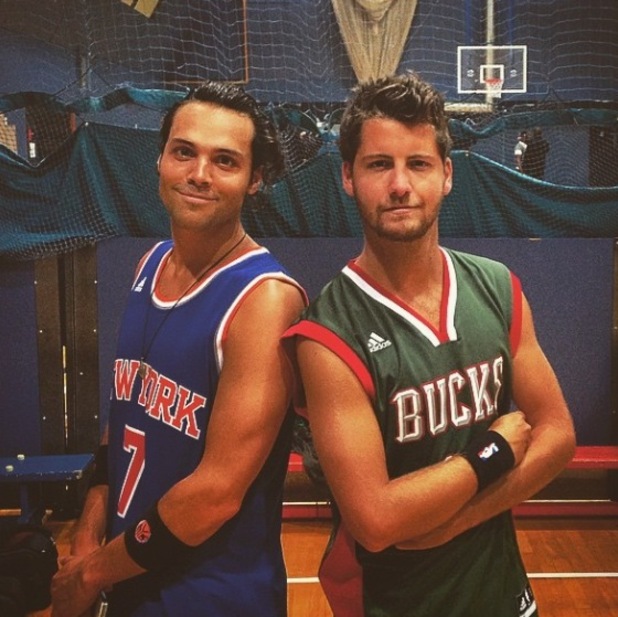 'My sister's actually due to give birth next week so... a last minute swap may be needed!'
And with Andy single for the time being, he's opting to go with family too, taking his brother Mark.
'He loves basketball and is a Nicks fan himself so it would probably be massive insult if I didn't take him, especially since I didn't buy him a Christmas present... oops!'
Andy and Stevie will be attending the NBA Global Games event at the London O2 on Thursday (15th).