Whilst most of the Made In Chelsea cast are known for their toned figures, this year, eager to up their fitness, Binky, Lucy, Proudlock and Spencer released their new fitness DVD ready to show fans their tricks to their trim physique's.
With Spencer feeling a little under the weather, we spoke to Binky, Lucy and Proudlock about their new venture into the fitness world, how the show changed their bodies and what they do to maintain their enviable bods…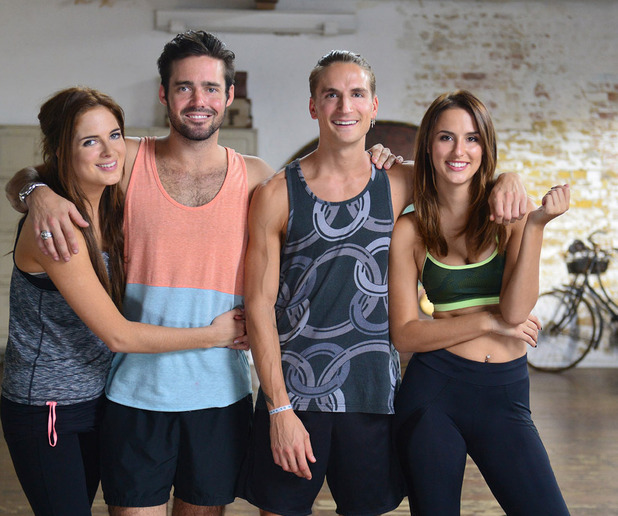 Hi guys!
How has being on Made In Chelsea changed your diet and fitness?
Lucy: I never did exercise before, but in the two years since the show I felt like my body changed a lot. When I was 21, I didn't need to workout but now at 23 I felt I needed to start because I was losing tone. Everyone used to tell me your body changes as you get older and I never used to believe them, but now I do!
Binky: I think I eat relatively similar I just now work out, which I wasn't doing before.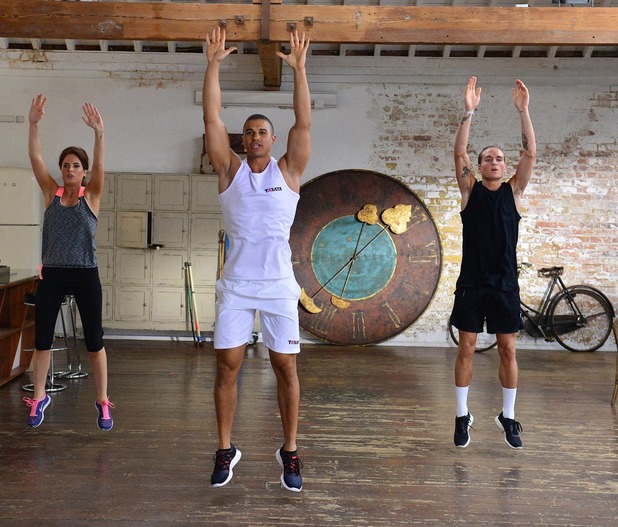 What's your typical daily diet now?
B: The foods I love to eat are things like eggs, rye bread, salmon and tomatoes. I also love meat as a way of getting my proteins in and I always try to stay away from massive portions.
Proudlock: I used to eat three really big meals but now I tend to eat four or five smaller meals with lots of protein, good carbs like brown rice and fruit and veg.
L: I'm not always the most model eater but on a good day I'll have porridge in the morning to give me lots of energy throughout the day, a more carby meal for lunch and then a salad for dinner. I always think it's better to eat your carbs early, that way you can burn them off throughout the day.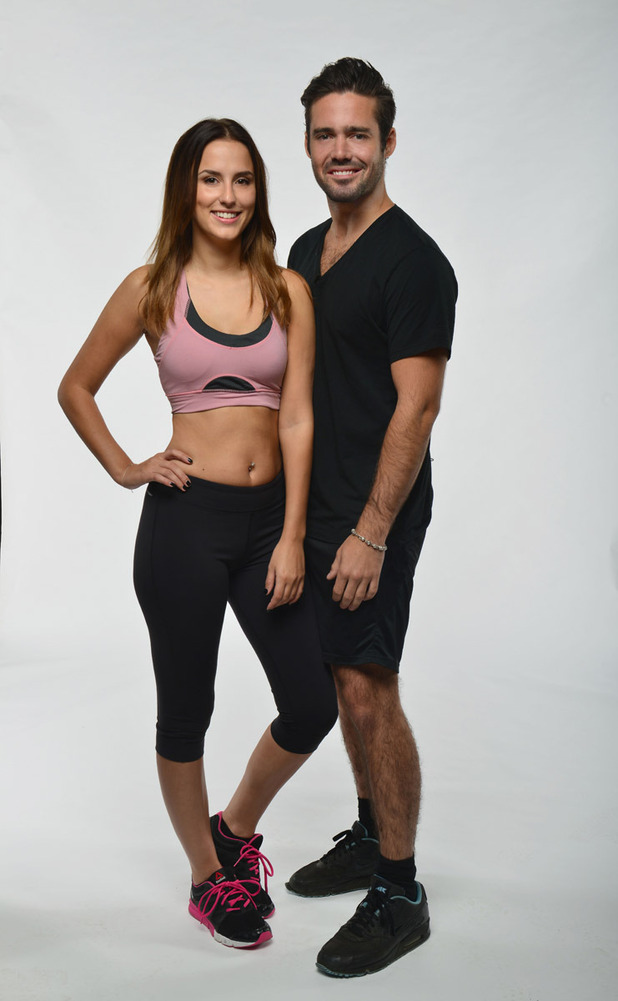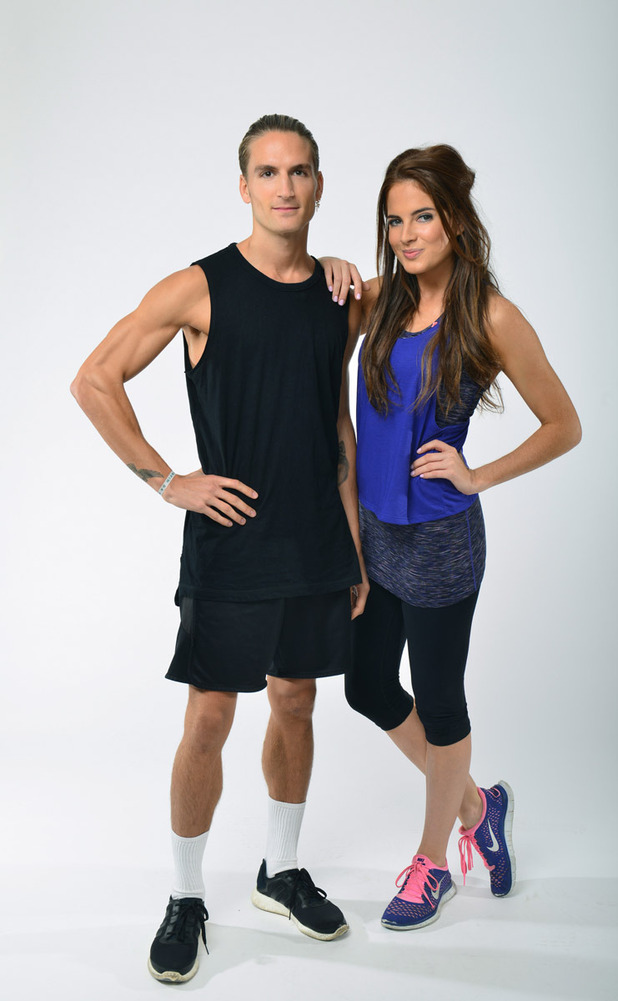 How do you deal with staying slim with all the alcohol-fueled events and parties you go to?
B: We're all typical 20-something-year-olds, we all like to go out and have fun and drink. But now I drink vodka lime sodas because they're the healthiest thing if you are going to be drinking. Then, although it doesn't sound too appealing, I do like to workout when I'm hungover. I tend to focus on one area of my body rather than too much cardio so I can still burn those calories without it being too painful!
P: I like to do the same and train, because sometimes it's natural that you'll go out and drink a bit too much but the key is just to balance it with training and eating well too.
L: You don't need to go out during the week as well, save it for the weekend and try not to drink too much.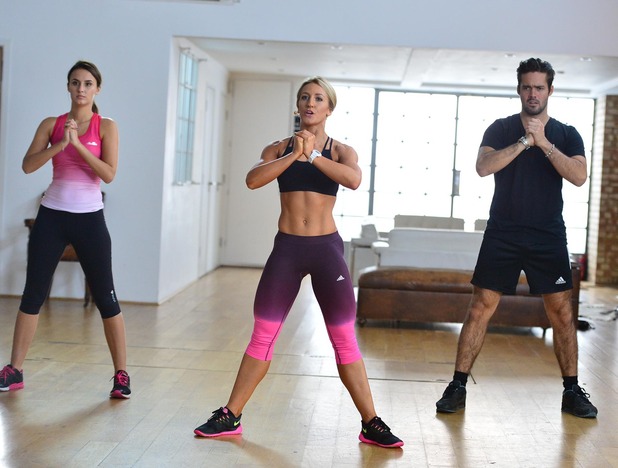 What's your favourite ways to exercise?
P: My favourite is Tabata, it's like an intense on and off workout. I tend to do cardio about once a week, go on a run or something like that.
B: I like to do a lot of core workouts, which I try to do a few times a week before breakfast.
L: I really like pilates, I find it's less testing. I find cardio quite challenging so I prefer strength workouts because I don't think you have to think about what you're doing as much.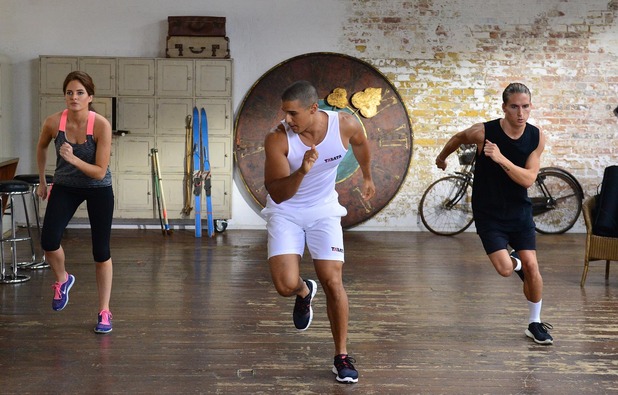 Would you say you're body confident now?
B: Definitely better than what I was, yeah. A big chunk of our lives has been on the show so you're always going to get people commenting on your appearance and throwing their opinions at you no matter what. But changing my lifestyle was all for myself.
L: I would say I am but at the same time no one will ever be completely happy with everything. There'll always be things you don't like but you have to be realistic.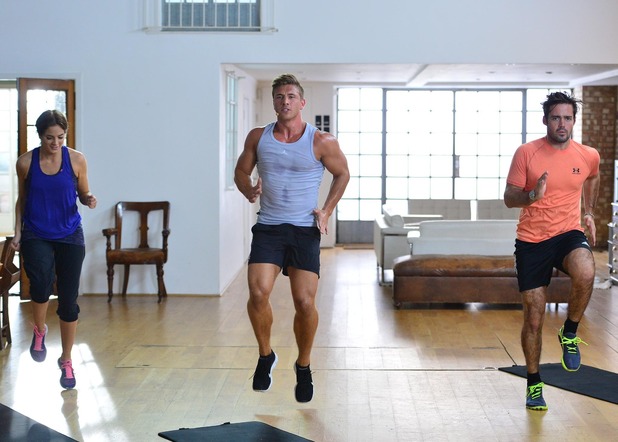 How do you deal with people being nasty online?
L: Laugh it off. I just think that the people who did it must be really sad in their own lives to take the time to try and put other people down.
B: They all hide behind their computers but actually, I'd love to see how well they'd do if they had to say it to our faces.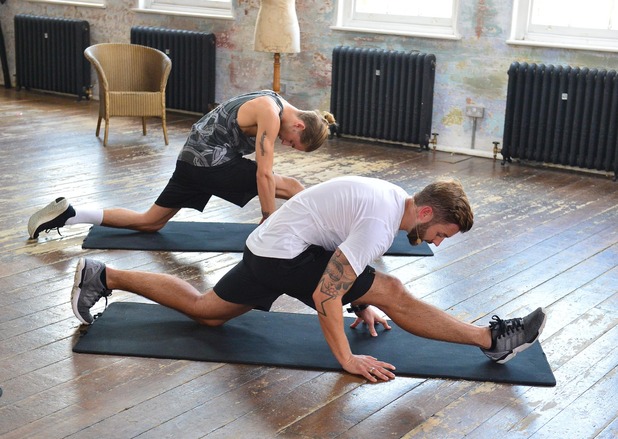 What's your favourite section of workouts in the DVD?
B: My favourite section was the HIIT with Spencer, that was really fun and it felt really good afterwards.
P: I like tabata, when you're doing it you're thinking 'oh god when is this going to end' but then afterwards you do feel really, really good.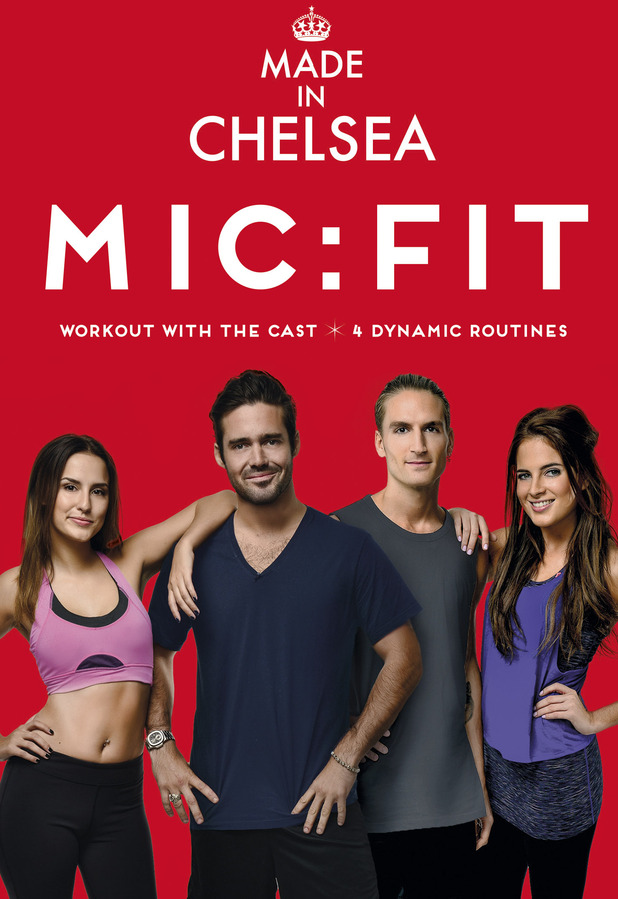 MIC:FIT is out now on DVD and Digital HD through Universal Pictures.