Broadchurch is back and ,once again, the seat-gripping secrets of the sleepy Dorset town have made the BAFTA award-winning series a must-see. Every. Monday. Night.
But while most of us are sat snug on our sofas as the weather in blighty is even more miserable than the show's lead character, DI Alec Hardy (played by David Tennant), actress Jodie Whittaker is at the heart of the thrilling plot.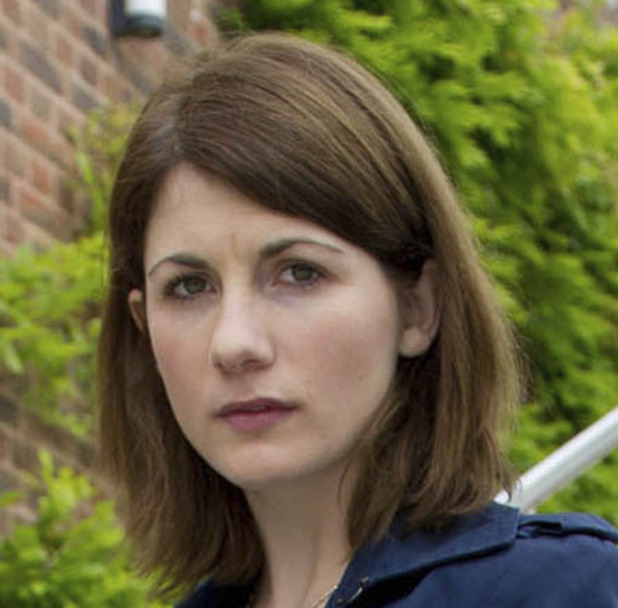 She plays murdered Danny Latimer's devastated mum, Beth Latimer, and admits as an actress, playing a grieving parent (who didn't sob their heart out during the discovery of Danny's body in series 1?), can be a challenging and emotionally exhausting role.
"To say
Broadchurch
is very draining to film sounds negative, but it's pretty epic for us all. I love working with everyone and it's such a family," Jodie tells us, in her thick Yorkshire accent.
Her on-screen family includes a host of talent, including Tennant, Olivia Coleman (playing DS Ellie Miller) and her on-screen husband Andy Buchan (who plays Mark Latimer), among others.
And as their characters slowly come to terms with the shock 'not guilty' plea by Danny's self-confessed killer Joe Miller - also Ellie's husband - the cast turn to each other for a break amidst the drama.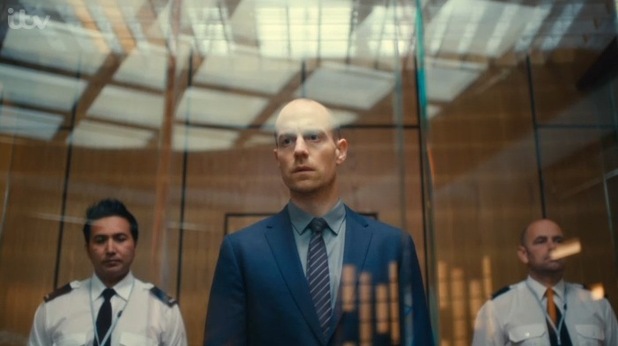 "We all genuinely love hanging out together. None of us are method actors (actors who prefer to stay within their roles while filming on and off-set) so between takes, we have a similar need to make each other smile. There's a lot of banter."
There's certainly not a lot of humour or jokes in Broadchurch.
The first episode of the second series, pulling in a whopping 7.2 million viewers, caught up with the residents and families still recovering from Danny's murder in series 1 and as the second episode aired last night, it's clear that the seaside village still has plenty of dark secrets.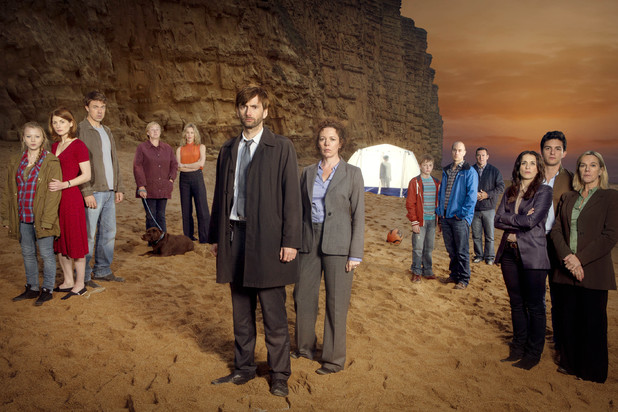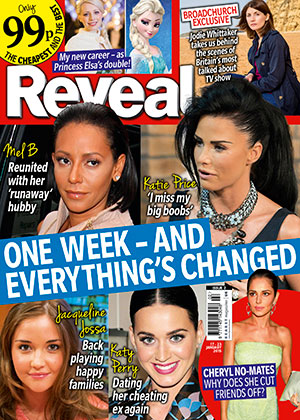 So why aren't we dishing the latest spoliers? Because the ITV drama's storyline is just as shrouded in mystery as the town itself. And quite rightly so, says Jodie.
"Viewers loved the last series because there weren't any spoilers. It's awful if you're working your arse off in a field and there's a line of paparazzi climbing up trees and trying to ruin it.
"The whole point of Broadchurch's success is that people don't know which direction it's going in."
But what may rile Jodie even more than the lurking paps, is the painfully early starts. It's fair to say that this Yorkshire lass is no early bird!
"Andy would say that on set I'm a miserable cow in the morning, which is fair. Most people probably see me as quite vulnerable, but I'm not. I've got a short temper and I can be a stroppy little shit!"
Broadchurch is on every Monday at 9pm on ITV
Read the full interview in this week's Reveal magazine , out now.
Reveal is now on Google Plus! Join us here for the latest pictures, fashion and celebrity news!