Celebrity Big Brother star Perez Hilton has branded fellow housemate Katie Hopkins a "troll" - much to her disagreement.
Perez confronted acid-tongued Katie as they got to know each other last night (7 January) and he seemed very keen to find out all about her mean persona.
The US blogger even accused former
Apprentice
star Katie of being a "character" and asked what her eldest daughter thinks of her being branded the 'Most Hated Woman In Britain".
In a new clip posted on the
official CBB website
, Perez asks: "Does it concern you that your eldest child might hear you being called Britain's Most Hated Woman?
"I'm a dad now and have to think about the repercussions of my actions in a different way. I'm just curious..."
Nodding, Katie replies: "Yeah, we talk about it. We talk about it at home. In a way, they know me as mum."
Perez continues: "You're a character, I get it. I get you, I understand you. I don't believe you believe
everything
you say. Or if you do, I think you heighten it."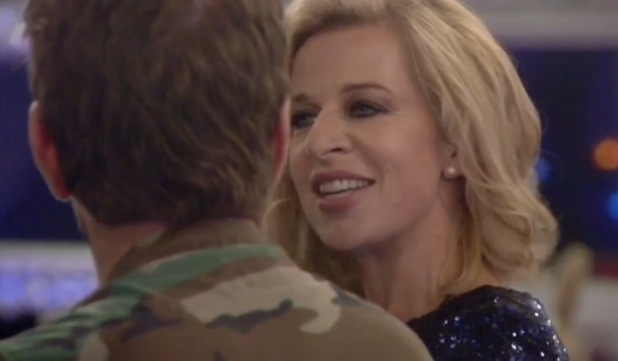 Agreeing, Katie tells him: "Oh I agree. But if you take something and put it in 140 characters [Twitter], it becomes concentrated like a drink."
Perez refuses to back down, however, and frankly replies: "In internet speak, a lot of what you do is called trolling. You know what trolling is?"
Shaking her head, Katie hits back: "No, no, no. I object. I've done loads of debates on trolling but I'm not a troll. I think I stand for freedom of speech."
The clip finishes with Katie telling Perez that she will say what she thinks throughout her stint in the
CBB
house and see how many times Big Brother hauls her into the Diary Room and tells her to "do one".
Meanwhile, Katie has definitely split opinions among viewers. Last night,
former Big Brother winner Josie Gibson branded her "weird"
, while
Lauren Goodger tweeted that she is a "big nose ugly witch"
.
CBB
2014 winner Charlotte Crosby, however, is excited about Katie's presence in the house.
Celebrity Big Brother 2015: The housemates arrive
Copyright: Channel 5