Rob Kardashian's Instagram has been hacked… by big sisters Kim and Khloe!
The naughty siblings swiped Rob's phone while he wasn't looking to upload a string of sultry selfies of themselves.
Why?
Kim explained: "Since Rob doesn't post selfies I think I should! He might delete them soon since he's a tweeter and delete."
That's definitely right as before Kim and Khloe got their hands on Rob's account there were absolutely no images on it.
Rob is known for posting things and swiftly deleting them. We're not really sure why… So far, though, he's kept his sisters photos live. For how long, we wonder!
As well as pilfering his Instagram account, the cheeky sisters also took the opportunity to scroll through Rob's private messages. Intrusive, much!
Kim said: "I'm looking thru all of his text messages and WOW just WOW ladies."
Sadly, she didn't share any examples of what she was seeing!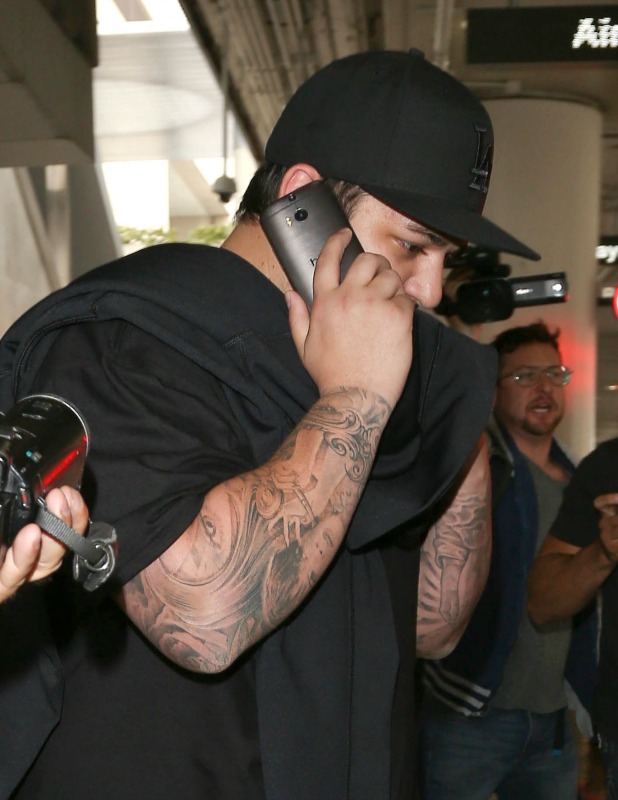 Although Rob appears on
Keeping Up With The Kardashians
, he has shied away from the limelight in the past year, rarely being seen in public.
He prompted a flurry of headlines last May when he
chose to leave sister Kim's wedding celebrations early and fly home to LA
rather than watch her
tie the knot with Kanye West in Italy.
Rumours flew that
Kim was furious but she later said there had been no drama.
"He sent me a long email that morning saying he was going to leave," she explained. "There's no fight. I thought, 'This is my day, I'm not even going to worry about it.'"
Rob has struggled with his weight in the past year, which many took to be the reason he was reluctant to play a major role at the very public wedding.
Reveal is now on Google Plus! Join us here for the latest pictures, fashion and celebrity news!