Edele Lynch and Josie Cunningham exchanged words on Twitter yesterday over the new Celebrity Big Brother lineup.
It all started when B*Witched singer and former
CBB
housemate Edele tweeted her thoughts about rumours Josie - famous for her NHS boob job op - would be entering the house alongside Katie Hopkins.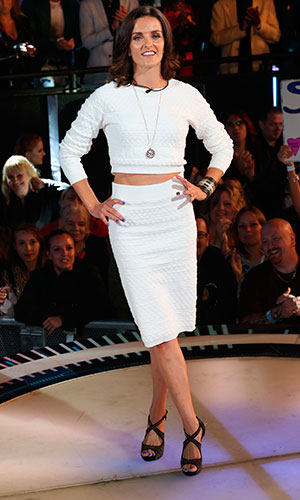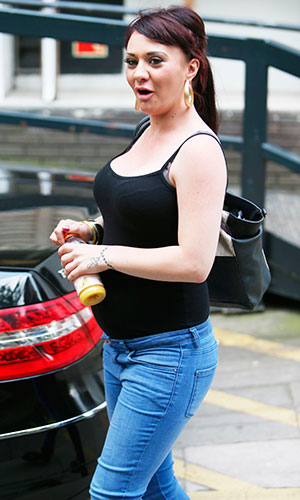 Edele said: "If the rumours are true with Katie Hopkins and Josie Cunningham, god love the housemates! I would imagine they'd be tough to live with #CBB."
Josie was quick to respond, telling Edele: "I'm the easiest person to live with… Kinda :p."
Edele replied: "Kinda haha :p the fact u r tweeting means ur not going in, maybe nxt time!"
Josie then replied: "I've already said I wouldn't do it unless it was for £150k, have my own show on C4, 10pm on 22nd Jan. CBB is great for washed up 90s acts clutching onto fame."
That didn't go down well with Edele, who tweeted back: "No need to be an asshole."
Josie then said: "I've NEVER been nasty to any celebs unless it's in retaliation. The ONLY one I have wrongly been crude about is Kelly Brook which I regret."
She then said to Edele: "Actually, you implied I'd be awful to live with. I was nice back, you then tried to gloat about me not doing CBB? Yet it's me?"
Edele replied: "I said tough not awful. I laughed with you not at you saying kinda and why would I gloat? That's an odd way to take what I said."
Josie ended the conversation by saying: "Well, if I'm wrong then I apologise. If I was right… c'est la vie."
CBB
kicks off tonight on Channel 5.
Names rumoured to be entering include Katie Hopkins, gossip blogger Perez Hilton, Keith Chegwin, actress Patsy Kensit and Kirk Norcross' ex-fiancee Cami Li.
Reveal is now on Google Plus! Join us here for the latest pictures, fashion and celebrity news!