Katie Piper has admitted that she is worried about "frightening" her daughter Belle when the time comes to tell her about her past.
In 2008, Katie suffered severe burns when she was involved in a horrific acid attack, which was orchestrated by her ex-boyfriend, and she has since undergone numerous operations on her injuries.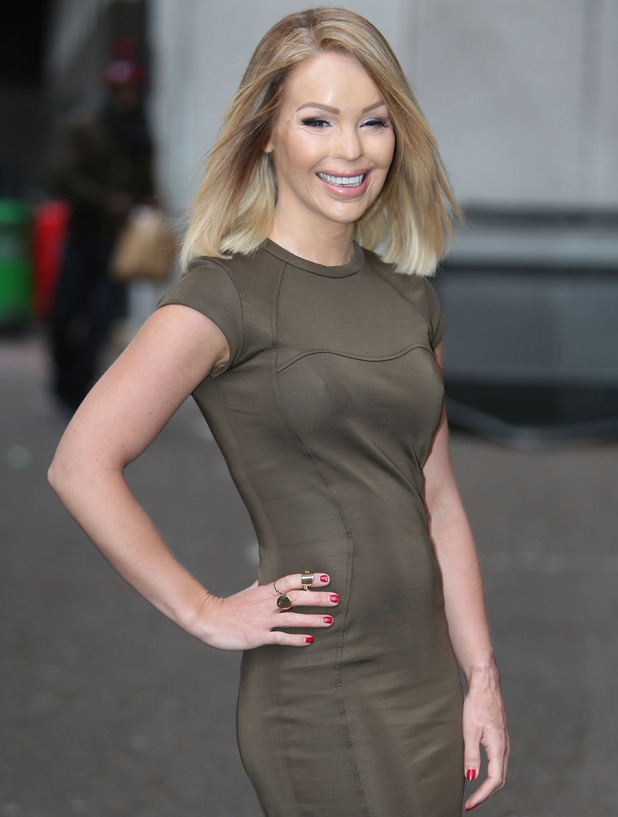 Last year, the inspirational star became a mum for the first time following the birth of Belle and she knows one day the time will come to tell her the truth about her scars.
But speaking on ITV1's
Lorraine
today, Katie said: "It's difficult for a number of reasons, because I don't want to frighten her and I don't want her to think there's people like this in society because it's so few and far between.
"I don't want her to feel that I am really different, because I don't think I am really different anymore. I feel accepted and normal - whatever that is.
"I did think, 'Will I get her to watch the documentary?' but I think she'll just be like, 'Mum it's so boring, I'm not interested'. She'll just be like, 'whatever' and hopefully just be accepting."
Katie did, however, admit that her experience has left her more anxious about the safety of her 10-month-old daughter than perhaps other parents are.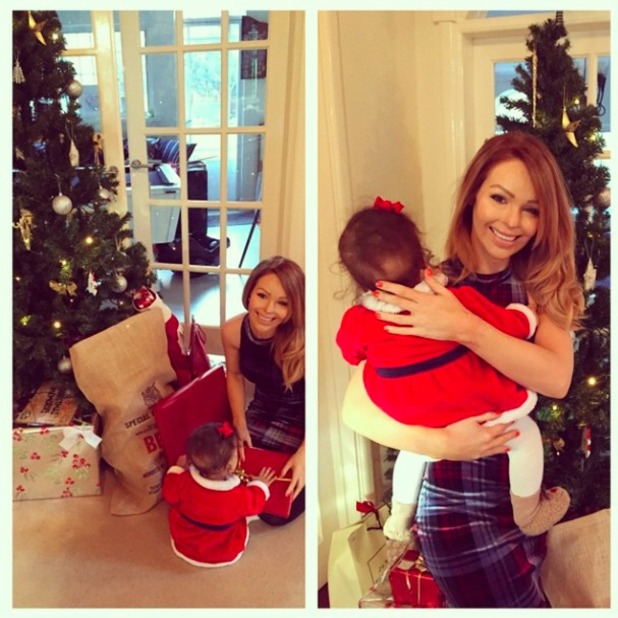 "As any mum would, I go out of my way to protect my daughter and I do think I sometimes over-worry things," she added.
"I worry about being too anxious and not wanting her to pick up on that. I think it's hard but I just want to educate and inform her so she can make the best decisions for her life."
Just before Christmas, Katie got engaged to long-term partner and Belle's father James and they have already begun planning their wedding. Yesterday,
Katie revealed that she would like Belle to walk her down the aisle
.
Tonight, the second series of Katie's documentary show
Bodyshockers
returns and viewers will see the star meet more people who have regretted modifying their bodies with tattoos, piercings and cosmetic surgery.
When asked what she would do if Belle decided to modify her own body, Katie said she accepts her daughter has to learn to make her own choices in life.
Katie explained: "A lot of people said to me, 'If she went and had a modification or a tattoo, how would you feel?' I think I would be quite annoyed if she went and got a facial tattoo but, at the same time, she has to learn to respect her own body and make those decisions for herself."
Bodyshockers: Nips, Tucks and Tattoos, 10pm, Monday 5 January
Will you be tuning into Bodyshockers? Tell us below, as the best comment from across the website each week wins £50.