Jamie Dornan smoulders in the new issue of ELLE UK as he talks about his role in Fifty Shades Of Grey and how it's going to change his life…
The Northern Irish-born actor stars as billionaire businessman Christian Grey in the hugely anticipated movie based on the erotic novel by E.L. James.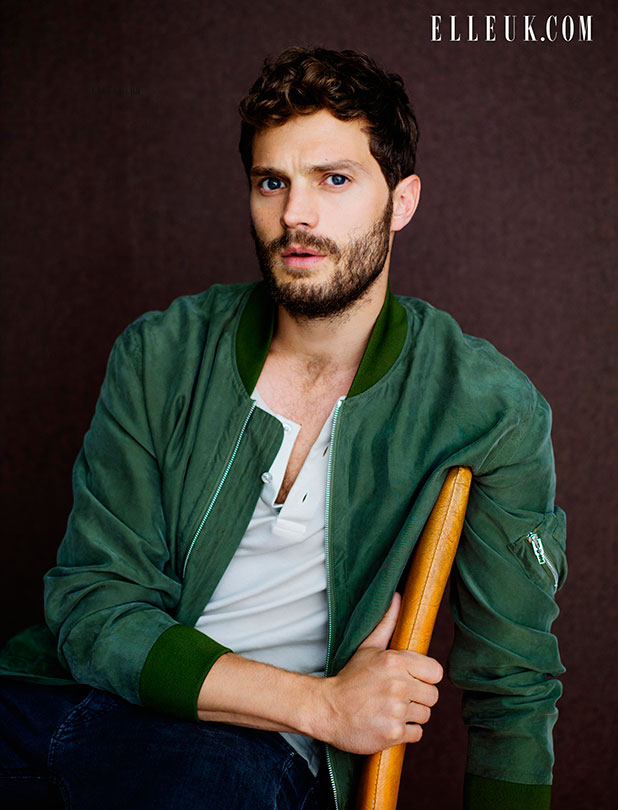 The 32-year-old heartthrob is already a star thanks to roles in projects including
The Fall
, but there's no doubt his celebrity is going to go stratospheric following the Valentine's Day release of
Fifty Shades
.
Jamie tells the mag he never got into acting to become famous and be chased by paparazzi but he's feeling confident he can handle the attention this movie will bring to him and his family.
"You don't do it to have some guy sitting in a f*cking bush outside your house with a camera. That's not why you do it. I just couldn't do an office job; I don't have that temperament," he says.
"But yeah, I don't know how you can prepare for it. You can't get in sandbags. Buy loads of hoodies and caps? I'll deal with it when it comes. I feel pretty secure about who I am. It's not my first time at the rodeo."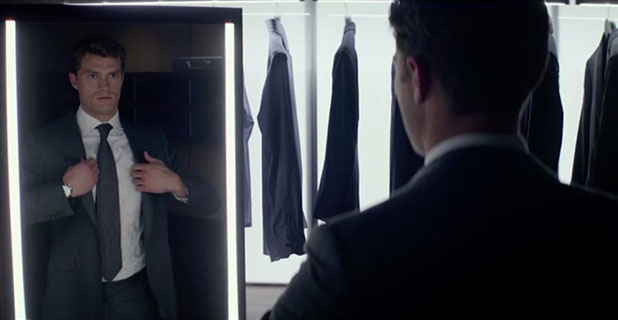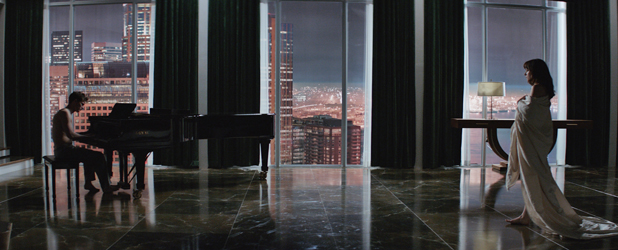 Jamie is married to actress Amelia Warner and they have a two-year-old daughter together.
Talking about being away from his daughter while filming, the actor says: "I've had to be away the last couple of weekends, and I come back and I barely recognise her, and it's awful; she changes so much. And then I have this huge fear that she won't recognise me.
"The beard helps, but I had to shave it off a couple of times, so she's been shocked for the first few hours. She looks at me like: 'Do I love you? I think I love you.' I have to win back her trust."
Jamie stars alongside upcoming actress
Dakota Johnson in Fifty Shades
- the daughter of actress Melanie Griffith and actor Don Johnson.
The story – based on the first book in E.L. James' trilogy – documents how businessman Christian meets naïve publishing graduate Ana and introduces her to his love of BDSM and that famous Red Room of Pain.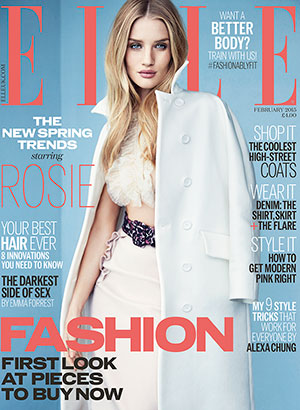 But that's not just what the movie is about, stresses Jamie.
"The love story is more important than the BDSM aspect. I mean, we are going to tell a love story, you know, it can't just be what happens in the Red Room, that's not a film. There's so much more going on than that."
We can't wait!
Jamie has previously spoken of the research he had to undertake in order to get into character as Christian, research that included observing a submissive and dominant at work.
"I can understand why people say tying a woman up and spanking her is misogynistic. But actually, more men are submissives than women. Very powerful men. It's a far bigger scene than I imagined: in pretty much any city in the world that you could name, people want to get spanked with a paddle with studs on it."
Full interview appears in the February issue of ELLE UK, on sale 2nd January. Also available as a digital edition.
Reveal is now on Google Plus! Join us here for the latest pictures, fashion and celebrity news!
Watch an exclusive behind-the-scenes video of Jamie at www.ELLEuk.com/jamie-dornan
.