Made In Chelsea's Lucy Watson hit out at newcomer Lauren Frazer Hutton during the show's end of season party last night.
Coming to blows, Lucy told Lauren she was "embarrassing herself" after the
MIC
newcomer suggested Lucy would have hooked up with her boyfriend Spencer Matthews if she had the chance.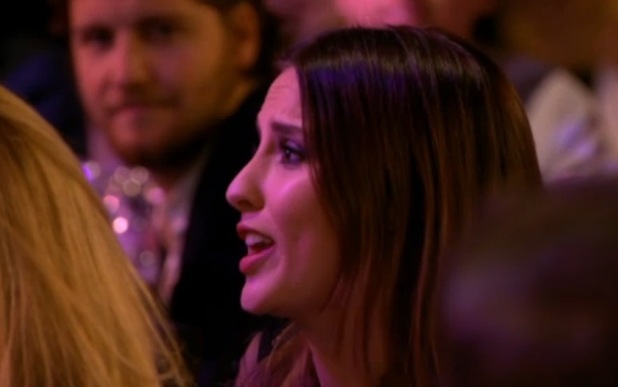 During the season finale of
Made In Chelsea
,
Lucy revealed that Spencer had propositioned her while they were out together at an American football game
.
The reality star claimed that Spencer - her ex - had asked what he could do to get back together with her, even though he was dating new girlfriend Lauren.
Telling Lucy she was making a big deal out of nothing, Spencer said his comments about rekindling their romance were only in jest.
Insisting she knew when he was joking or not, Lucy told him: "If I had gone for it, it would have happened. Sorry, but that's true. If you're going to behave like that when you're drunk you can't be in a relationship with someone."
Picking up on her comments at the end of season party, host Rick Edwards questioned Lucy on whether she would have really been "up for" hooking up with Spencer or not.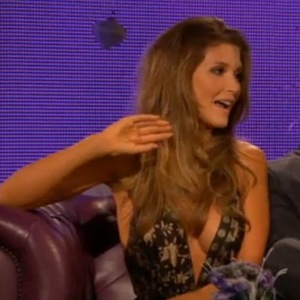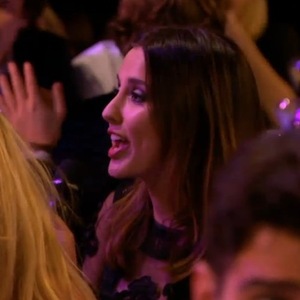 When asked what she thought would have happened if Spencer had come back with her after the NFL game, Lucy quipped: "Do I look like the sort of person who would have been up for it?"
To which Lauren retorted: "Yes, you do."
Ouch.
Defending herself, Lucy then said: "Lauren you're embarrassing yourself. It's a real shame. I actually had your back so much that day. I know him better than you, sweetheart."
Jumping in, Spencer questioned why Lucy would accuse him of hitting on her.
Admitting she had "thrown him under the bus" even though they were now friends, Lucy replied: "I can understand you'd be p*ssed off, but when I heard that you guys were joking about the fact you cheated on me, that's not ok. I wouldn't dig if Lauren wasn't being such a b*tch."
Oo-er!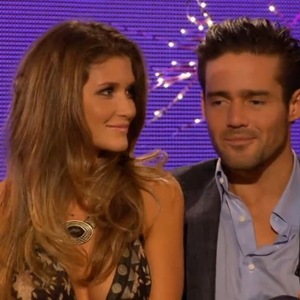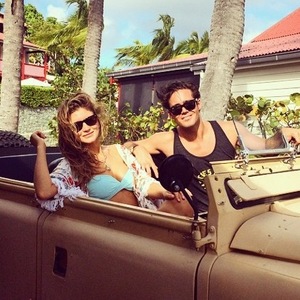 Despite their recent relationship drama,
Spencer and Lauren have put on a united front together in St Barths over Christmas
.
As series eight of
Made In Chelsea
came to an end, Spencer whisked his other half off to the Caribbean for a sunkissed getaway.
And, following the finale episode that dropped Lucy's bombshell, the loved-up couple proved their romance was still going strong.
Taking to Twitter after the show, Spencer tweeted: "Sorry for not tweeting about tonight's Ep. Forgot it was on. We were busy living our lives. @iamlaurenhutton #St.B."
Reveal is now on Google Plus! Join us here for the latest pictures, fashion and celebrity news!