Michelle Keegan is gearing up for a romantic Christmas with fiancé Mark Wright and one that also involves all their family and friends.
Last night,
Michelle and Mark officially kickstarted the celebrations
with a cosy night in together in front of the fire, along with pizza and cuddles!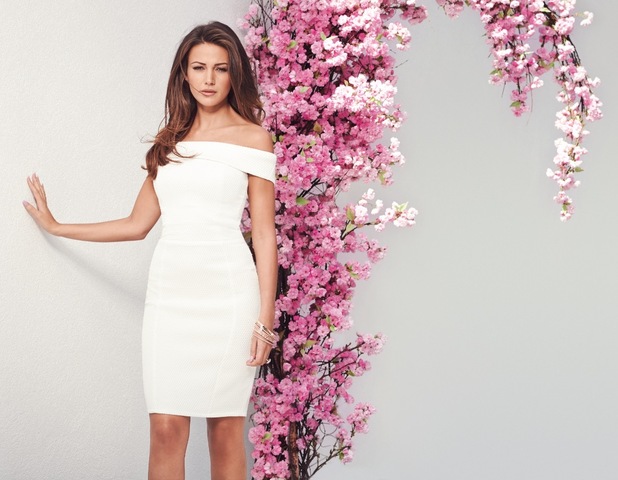 After
launching her latest clothing collection for Lipsy, Michelle
spills the beans on her festive plans, perfect presents and her fashion and beauty tips for 2015...
What are you doing for Christmas?
We're going to be at home this year which I'm looking forward to. We'll be seeing friends and family so it will be great to catch up with everyone.
What's your favourite date night outfit?
I think a failsafe date night outfit is a classic it LBD. It has just the right amount of effortless chic whilst still being sexy.
Best dress for New Year's Eve?
I'd go for something with plenty of sparkle, or a floor sweeping evening maxi dress. It's one of the only nights of the year when anything goes and you can never looked too dressed up.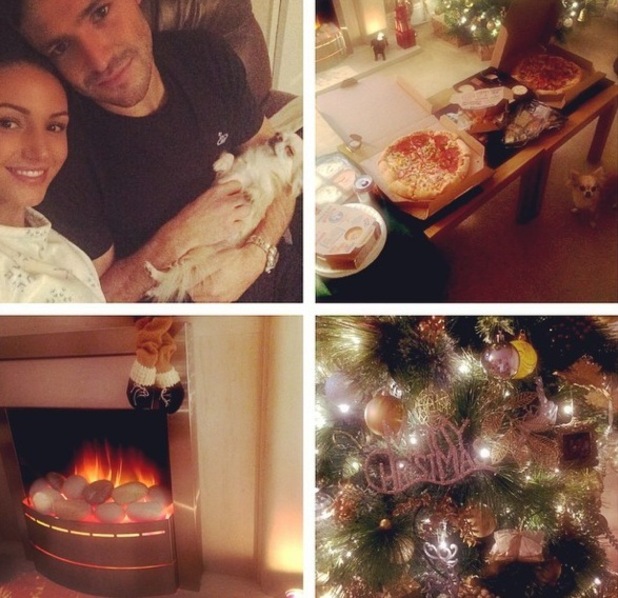 What are you giving your fiancé Mark Wright for Christmas?
Well, I'd love to tell you but I'd like to keep it a surprise until he opens it! I love giving presents so want the moment to be really special.
What would you like to get for Christmas?
I would like a nice make up box as currently I have so much lying around the house that it would be great to get organised. I also like to get a nice perfume every year, as I think it's always exciting to get something a bit luxurious at Christmas.
What's the best present you've ever received?
My engagement ring – the evening when Mark proposed was a night that I'll never forget and the ring is so beautiful.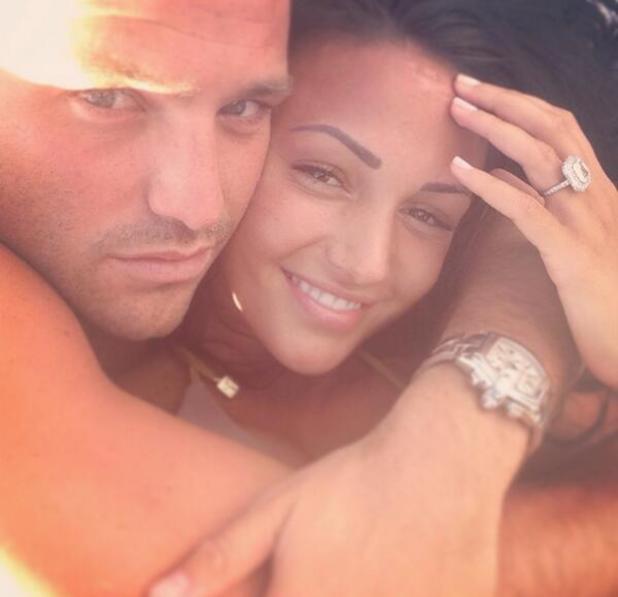 What are your favourite trends for next year?
I love coordinated separates and I have introduced a striped monochrome combo into this new collection as well as a pink knitted option. Also, there are plenty of hot pink flashes that will be great to inject some much needed colour into your January wardrobe.
Give us three key wardrobe must-haves for next year?
1. A classic Mac - it's a wardrobe staple and this collection offers a reworked option with a biker detail overlay in both black and blush pink.
2. A white dress - it was one of the biggest colour trends to come off the SS15 catwalks and nothing says spring like a fresh white look.
3. A waterfall cardigan – in this transitional season it's always great to a good selection of layering knits.
What's your beauty must-have for your clutch on a night out?
If it can fit, I like to have a bottle of perfume to hand. I love Lipsy's new caged scent. Plus, my favourite lipstick and good bronzer.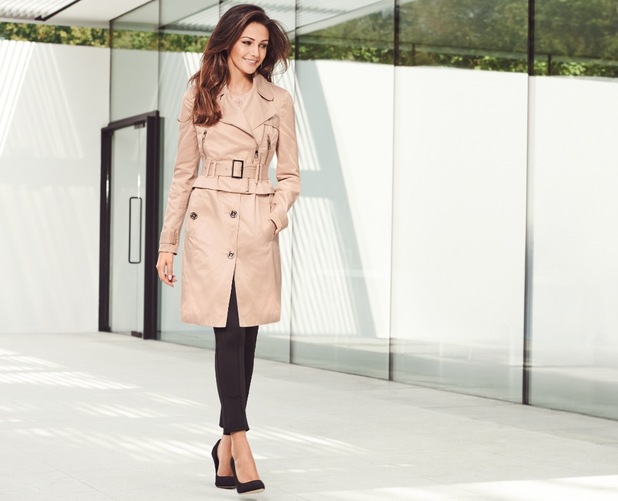 What's the best cover-up for spring?
The blush pink aviator is a great new way to wear the much loved jacket style in a new season colour.
Most figure-flattering item in the collection?
The Bardot waffle fabric dress is a great piece that suits all. The off the shoulder shape is just the right amount of sexy whilst still being classic and its super flattering.
Do you have any beauty resolutions for 2015?
I need to look after my hair more. I always shove my hair up, so will put some more treatments on it and wear it down.
What's your favourite colours for spring?
Fresh white and fluro pink. These are both two big catwalk colours and are worth investing in now as you'll be wearing them through till the end of the Summer.
How hands on were you with the design process?
I'm very hands on. It's a collaboration with Lipsy and I never hold back on every collection. Nothing gets approved without my say so. That's why I'm so proud of the collection and I love to work with the Lipsy team, as we bounce and share ideas in the design process.
Check out Michelle's new collection here!