Mark Wright from The Apprentice shares his name with one of TOWIE's most famous stars - but he believes he is the more handsome of the two!
Mark, 24, will go head-to-head with 25-year-old Bianca Miller in the
Apprentice
final on Sunday and it seems business isn't the only thing he is cocksure about.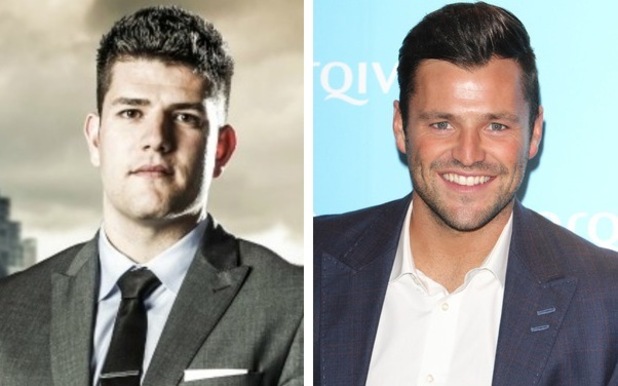 The digital marketer has the same moniker as former
TOWIE
star and
Strictly Come Dancing
contestant Mark Wright, and admits this does leave people in a muddle.
But
Apprentice
Mark told
The Sun
: "Fortunately, I'm better looking."
Mark, who is from Australia, wants to set up an advanced digital marketing firm if he wins
The Apprentice
and he has been dubbed 'Mr Serious' by his fellow candidates.
Earlier in the series, viewers were treated to several boxer short shots of Essex joker James Hill as he paraded around the hopefuls' house, but Mark has a firm stance about stripping off as if he's on a "rubbish" show like
TOWIE
.
"James was half-nude the whole time," Mark added. "These guys need to stay on TV and, to do that, you need to compete with all this other rubbish out there -
Made In Chelsea
,
TOWIE
, these guys up in Newcastle."
Wow, we wonder what Mark Wright thinks about Mark Wright's comments? Sorry, we wonder what Mark Wright thinks about the "
better looking
" Mark Wright's comments...
Who do YOU think is the better looking Mark Wright? Answer in our poll!
Apprentice Mark Wright
30.91%
Neither float my boat!
18.18%