Jeff Brazier found himself embroiled in a bizarre Twitter spat with Dragon's Den star Duncan Bannatyne last night after he made a complaint about his local gym.
Things got so heated that Duncan, who owns Bannatynes gyms, threatened to get his staff to report Jeff - who has two sons with the late
Big Brother
star Jade Goody - to social services.
The row began after Jeff tweeted businessman Duncan with two issues he claimed to have encountered while visiting the gym.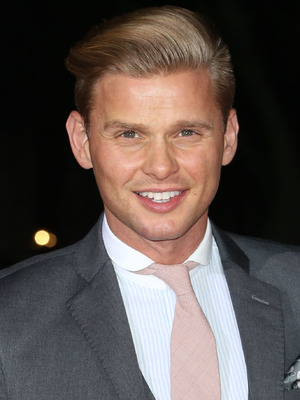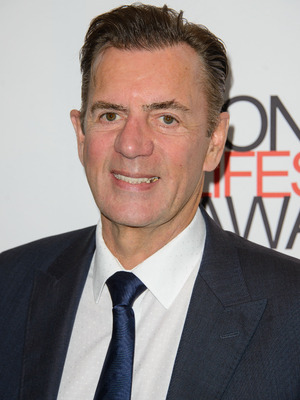 He said: "Morning @DuncanBannatyne I have a two complaints to make against your gym in Thurrock. Misled on membership fee & unclear on child policies.
"Get kids up & out at 6.30am so I can train before work-refused entry to gym because of U'16 policy. That's fair but why was it ok yesterday?"
Duncan asked for Jeff's membership details before asking him: "I'm confused. You want to send under 16s to a gym alone?" Jeff then responded: "No, I want them to sit quietly on the sofa whilst I work out like they were allowed to the day before #consistency."
This, however, appeared to rile multi-millionare Duncan, who shot back: "If you abandon your children in our lounge again I will instruct my staff to phone social services."
That what isn't true? @DuncanBannatyne I complain on two very reasonable counts in a decent manner & you speak to me about social services?!

— Jeff Brazier (@JeffBrazier) December 19, 2014
Jeff - who has raised his sons, Bobby and Freddy, singlehandedly since Jade's death from cervical cancer in 2009 - was furious at Duncan's response and pointed out that his son Bobby was "never out of his sight".
"Poor from you @DuncanBannatyne allowing all to think I left my 11-year-old child unsupervised at 8am in reception. #Misleading," he said.
"He was never out of my sight @DuncanBannatyne How malicious of you to suggest to people that he was. Again, YOUR staff allowed him entry, which was sadly incorrect @DuncanBannatyne.
"You've questioned my parenting instead of responding responsibly to a paying customers concern. I complain on two very reasonable counts in a decent manner & you speak to me about social services?!"
Not backing down, Duncan replied: "Anyway you have been told the rules very clearly by me now so you cannot deny that." He then added: "Well I am bored now so an going to bed. Goodnight."
After reading
Reveal's
article, Duncan reiterated his stance that "gyms are dangerous".
Reveal is now on Google Plus! Join us here for the latest pictures, fashion and celebrity news!