Rylan Clark has warned this year's Celebrity Big Brother housemates they cannot hide while in the house!
Looking forward to a brand new series of
CBB
, the
Big Brother's Bit On The Side
host will be joining Emma Willis to welcome a new set of celebrities to the compound.
And, with
the show set to return on 7 January
, we caught up with Rylan to get the low down on what we can expect from
CBB
this time round, his Christmas shopping plans and what he's made of
The X Factor
this year.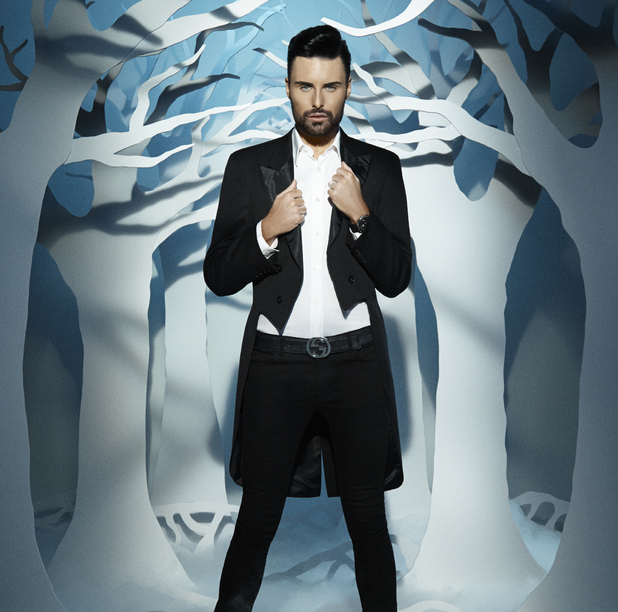 So, it's that time again. Celebrity Big Brother is back, are you looking forward to it?
"I literally cannot wait for it to start. It's my normal job, it's my 9-5 so when I'm at
Big Brother
I feel relaxed and normal. I love it, I cannot wait, we've got such a good series lined up."
What are you most excited about for the new series of the show?
"Personally, I'm most excited about just being back at
Big Brother
, being at Elstree Studios with everyone. It's like your family that you don't spend everyday with, but when you do you just have a laugh. It's really nice to be around the people that I work with and doing a show that we love."
And, as always, rumours have been flying on which celebrities are set to enter the house. Who would you like to see go in, or do you already know??
"Yes I do know the lineup, I know each and every single one of them. And, put it this way, everyone going in is the lineup I want!
"I'm a fan before I'm a presenter, so I look at the show with fresh eyes like an audience member. As much as I know what's going to go on,
Big Brother
doesn't even know what's going to happen when these people go into the house.
"Emma and I are constantly on our feet – we know the housemates, we know the twist and turns, but until the housemates actually go into the house we don't know what's going to happen and that's the beauty of the show."
There has been reports that Katie Hopkins is going in.... You've met her quite a few times, what would you make of Katie in the house?
"Well I think if Katie Hopkins does go in, it's going to go one of two ways. We all know her as a bit of a loud mouth, but then on the other hand, working on
This Morning
, I've seen another side to Katie that is a very polite woman. She's very complimentary, gives praise when praise is due… I don't know how much Katie Hopkins the media personality is a creation or a real person. If she was to go in the house, she's either going to decide if she really is going to be a b***h or not."
Interesting! As a former CBB winner, do you have any advice for the new housemates?
"Be yourself. There's no f****** hiding in that house, there's cameras everywhere! And, don't walk out of there and blame the edit!
"We can only edit what you say or do, so what you say or do decides what we can show. If you say a throwaway comment and get picked up on it, well you said it, we didn't put the words into your mouth! Be prepared because everything you say and everything you do WILL be shown. Do not think it won't be!"
Housemates you have been warned...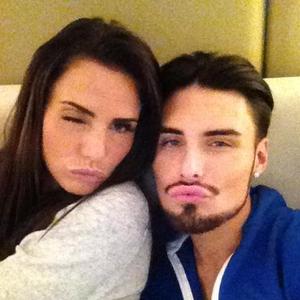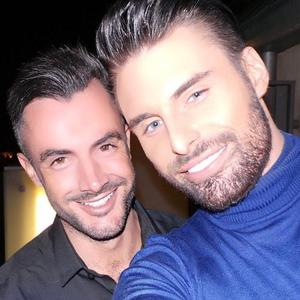 But, before we can get too excited about Celebrity Big Brother, we have Christmas to get excited about first. Have you started your Christmas shopping yet?
"I know, I know. I'm trying to get it all done."
We want to know what you'll be buying your pals. What will you be leaving Katie Price under the tree?
"Easy. A new bra."
And, your fiancé Dan?
"Well, he's actually sitting right next to me right now, so I can't really say..."
Fair enough! Congrats on your engagement by the way. Have you started any wedding planning yet?
"We have, but it's all early days yet. We're just excited that we're committed to each other and we can't wait to get married."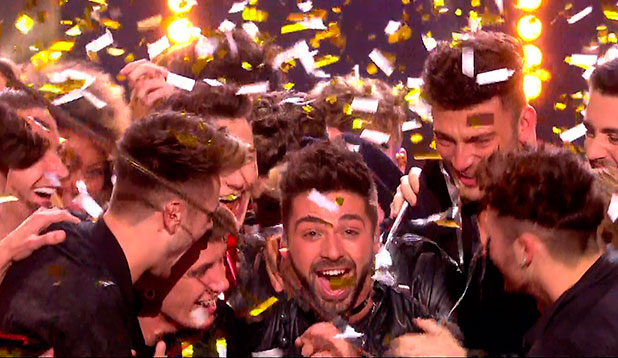 And, just before Christmas we always have the X Factor final - this year Ben Haenow was crowned the winner. Who did you want to win?
"I try to stay impartial. I think all the finalists were fantastic and I genuinely thought it could have been anyone's game this year."
Stevi Ritchie got a bit of a rough ride with people claiming he shouldn't have got so far as he did. You were in a similar boat when you were on the show two years ago. Can you sympathise with him?
"I've met Stevi a few times. He's such a lovely boy, he's one of the nicest guys I've ever met. I know what it's like going through
X Factor
and being that character, that person that people throw all the sh*t at – just going through that experience alone, he deserves to get something from it.
"I've only got to where I am because I'm a nice guy. Not because I'm the best at something, it is just because I'm a nice person and I talk to people like they're people. He's very much the same in that respect and I genuinely hope good things come to him."
What did you make of Cheryl Fernandez-Versini and Mel B on the panel this year?
"Love them! I think they're great. Obviously Cheryl, she is
X Factor
! She's an-ex judge, so it's great to see her back and I think Mel B has absolutely smashed it. I think she's brilliant and I really hope she's back next year."
Do you still speak to anyone from your series of the show?
"We were really blessed with our series of
X Factor
– normally you don't speak to the others after, but me James Arthur, Ella Henderson, Union J and Jahmene Douglas we're all very close and very grateful and lucky to be doing what we're doing."
How is James? We saw he took another break from Twitter recently, is he doing ok?
"James is good. He's in a really good space. We've all had bumpy rides, especially James as his has been well documented. He's a lovely boy, but sometimes he lets his mouth run away from him.
"At the end of the day, people need to stop judging him personally and just judge him for his music. And, there's only one way to judge him on that, and that is that he is absolutely fantastic as an artist."
Celebrity Big Brother: Live Launch, Wednesday 7th January at 9pm on Channel 5, followed by Celebrity Big Brother's Bit On The Side
Reveal is now on Google Plus! Join us here for the latest pictures, fashion and celebrity news!