Jennifer Aniston was one step closer to getting an Oscar nomination today after receiving a Golden Globe nod for her role in drama Cake.
The former
Friends
star won a place in the Globe nominations list for 'Best Actress In A Motion Picture - Drama' this morning, thanks to her powerful portrayal of a woman suffering chronic pain and grief.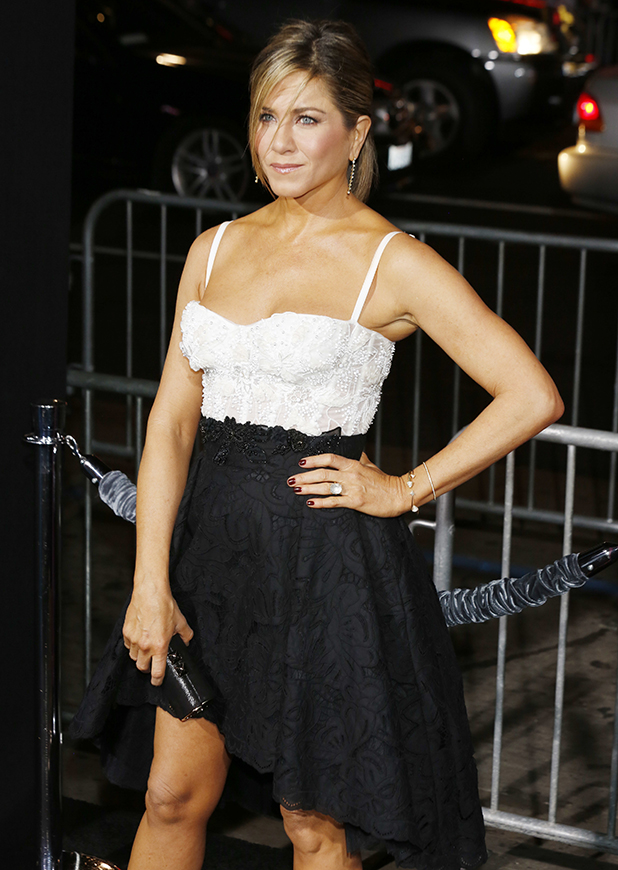 Jennifer also received a Screen Actors' Guild nomination this week.
Is Oscar next?!
Nominations for Globes and SAG Awards are widely seen as indicators of a possible Academy Award nomination, so it's not entirely impossible we could be seeing Jen named among the contenders at the most coveted awards show in Hollywood.
How amazing would that be?!
Jennifer, 45, is known for her role as Rachel Green in
Friends
and her loveable, romcom characters, but
Cake
shows her in an entirely different light.
Devoid of her signature hairdo, glam clothing or perfect make-up, she's won applause for role as a woman in mourning following the death of her husband. She becomes fascinated by the suicide of a person in her chronic pain support group.
Jennifer herself has been playing down talk of Oscar buzz but has admitted she's flattered by it.
She told
People
she reacted to the buzz "awkwardly and stutteringly", adding: "It was just a wonderfully beautiful story of a woman in extraordinary pain, living through an unthinkable trauma."
Jennifer previously won a Golden Globe for her role in
Friends
in 2003. She was also nominated in 2002. The
Friends
cast won a SAG for Ensemble Performance in 1996 and were nominated in the same category a further eight times.