TOWIE's Mario Falcone has branded co-stars Jessica Wright, Chloe Sims and Lauren Pope "embarrassing" after they all accused of him of being flirtatious towards them at some stage in the past.
In the last series of the Essex drama, we saw
Jess, Chloe and Lauren discussing Mario's alleged antics
with each other.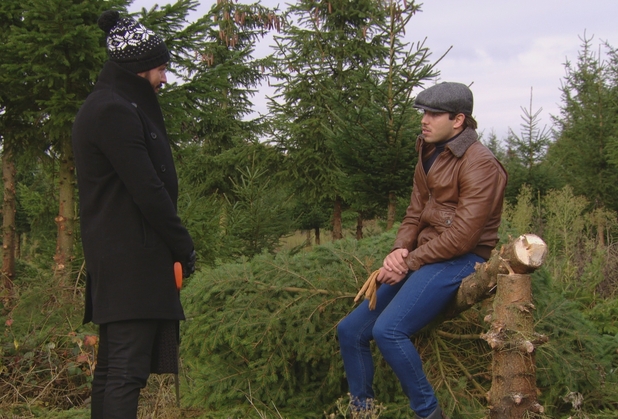 Jess accused Mario of trying to hit on her while she was with Ricky Rayment, Chloe wondered if Mario had been flirting with her when he delivered flowers and a gift for her birthday, and Lauren claimed Mario had texted her to say they had a connection.
On last night's
The Only Way Is Essexmas
, viewers saw Mario addressing the claims with James 'Lockie' Lock.
Mario - who is just back from a holiday to Miami with Ricky - said: "'Ricky] seems fine. Apparently I stuck it on [Jess], I know it's not true. Ricky knows it's not true. It just seems she's a woman scorned. Be happy, move on.
"Stop trying to put a wedge between us, she just being a b**ch."
Jessica, however, replied to a fan last night who tweeted: "Why do they make out Jess is bitter? She's really not arsed." Jessica responded: "Couldn't have said it better myself."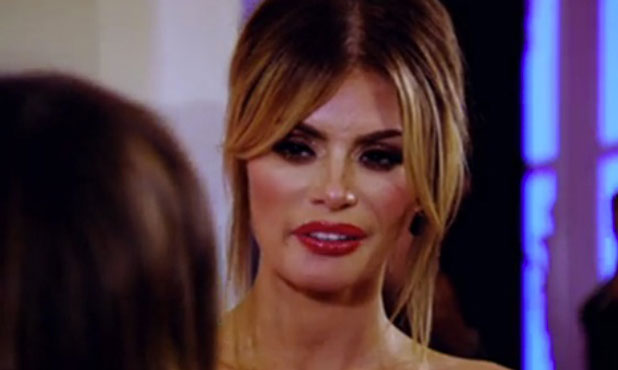 Mario continued to say that he
did
message Lauren to say they had a connection but didn't see what the big deal was.
As for
Chloe, whom he enjoyed a secret fling
with in the past, he said: "The only one I'm bothered about is Chloe... It's embarrassing. These girls have a combined age of 100 and they are acting like little girls."
Mario said he hadn't been flirting with Chloe, he'd just been having banter. He then accused Chloe of being the one who came on to him, shortly after her split from Elliott Wright.
He said Chloe asked to come back to his after a night out but he turned her down.
"The reason I did that was out of respect to Elliott," he said. "I only brought it up because Chloe is telling me I'm a snake when what she's done is far worse than a few messages between friends."
Chloe denied this.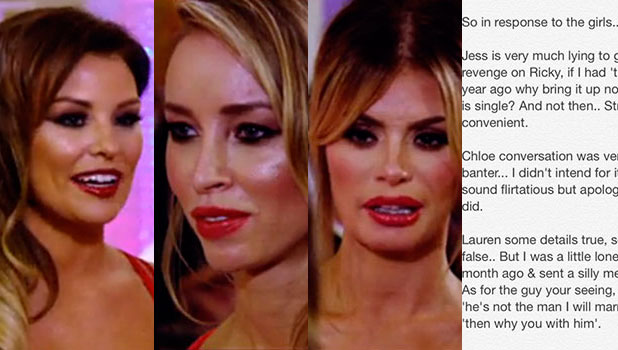 Mario also spoke with the
TOWIE
official website, saying he wasn't surprised that Chloe would deny his claims.
"I think Chloe denying what happened that night was expected. She isn't going to turn around and admit she asked to come back to mine. She will be adamant it didn't happen. Why would I make it up? I have nothing to gain but she has a lot to lose if the truth comes out. She will deny it and protect herself and what she has. I appreciate that and understand it."
Mario went on to say that he has told the truth and if Elliott chooses to believe Chloe over him, that doesn't matter: "If he chooses to believe Chloe then good luck to them both and I wish them a very merry Christmas."
On last night's Christmas special, we saw Chloe and Elliott rekindling their romance.