X Factor star Lauren Platt may have narrowly missed out on a place in next week's final, but the singer couldn't be happier with what she's achieved so far.
Lauren was voted off the show last night after ending up in the bottom two with Andrea Faustini. But at just 17 years of age, Lauren is bowing out in a respectable fourth place, and with the show's arena tour taking place in February next year, she has plenty to look forward to.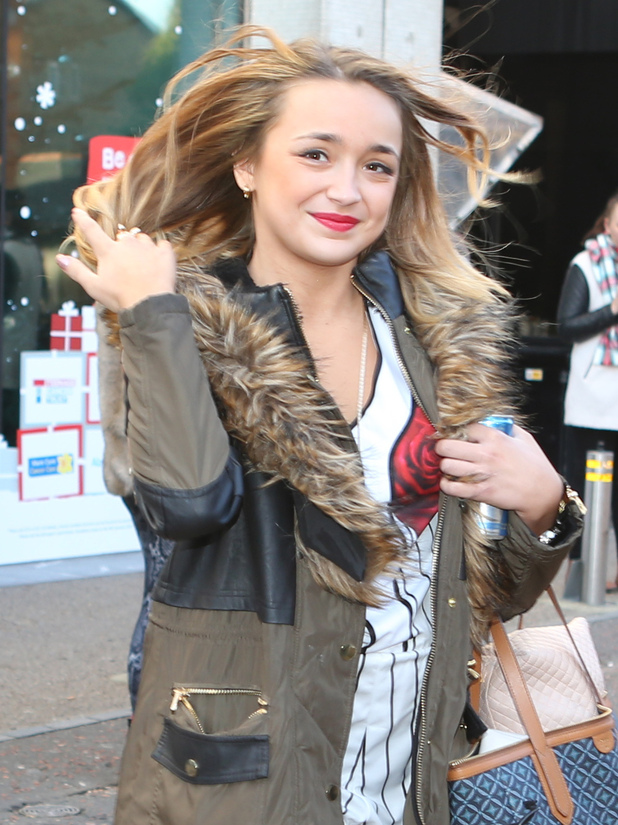 However, it hasn't been a smooth sailing ride for the aspiring popstar. During the quarter-finals, Lauren struggled with her performance after suffering a bout of strep throat, and away from the cameras,
Lauren recently confirmed that she's split from her boyfriend Liam
.
Speaking to
Reveal
this morning, Lauren opens up about her close friendship with judge and mentor Cheryl Fernandez-Versini, her recent break-up, and why Simon Cowell is just "such a nice guy".
How are you feeling after last night?
I'm feeling great actually. I'm coping well. It may come across like I don't care, but I really, really do. I'm just so excited to start working now and to see what happens next.
How did you feel after finding out you were in the bottom two?
I knew I would be going home when the bottom two was announced. It was so easy for me to accept because going through last week against Stereo Kicks made me feel so privileged and so lucky. I didn't take anything for granted and I'm so happy with fourth place.
How do you feel your two Saturday night performances went?
When I was on the stage, the whole time I was thinking, 'Oh my god this is awful, this needs to stop, my ears are hurting', but then I watched it back and it was alright. I quite liked it actually. You're always going to be hard on yourself though, especially at this stage of the competition.
What would you say was the most challenging week?
The week I was ill was a very, very hard week. I've never felt that ill before in my life, so it was an unfortunate situation, but I got through it.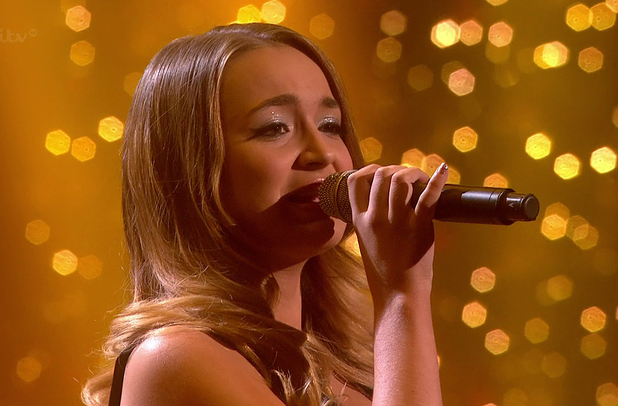 Did you feel any pressure being Cheryl's remaining girl?
Yes, there was pressure and every single day I thought about the fact that I was the last girl. However, it was also really nice because I got her full attention and one-on-one time, so she really got the best out of me. We were so close. I just love her; she's great.
Who do you think was the harshest judge?
I would say Mel B, but she's harsh in a great way. I think the show really needed her and she brings something new... She brings a lot of honesty to the show.
Simon admitted that he was getting a "all mushy" on Saturday night. What is he like backstage off camera?
He's lovely backstage. The cameras went off on Saturday night and he just came up to me and gave me a massive hug and said 'well done'. Simon's such a nice guy.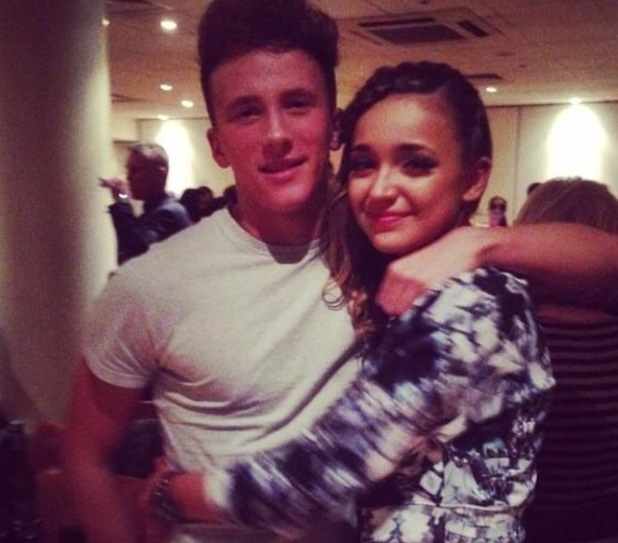 You split with your boyfriend Liam recently, would you say being on the show contributed to your break-up at all?
Our split is in contribution to me being on the show, but the show didn't destroy my love life. It was a mutual decision between me and Liam and it's one that we still stick by. To be honest, we're lucky we have time on our hands. If it [a reunion] happens again, it happens again. That's why we did this because we both needed some time to let our lives change - especially mine - and then to see what happens after.
What has the support from your family been like?
They've been amazing. They just put everything into it, from walking around streets putting up posters to being there every Saturday and Sunday night giving me all of their love and support. They've been an amazing network for me.
One Direction's Liam Tomlinson tweeted his support for you over the weekend, how does it feel to have praise from stars in the industry?
It's very strange. Having met One Direction, they're very genuine people. They make it very easy for you to just stand there and have a conversation with them. So it's nice.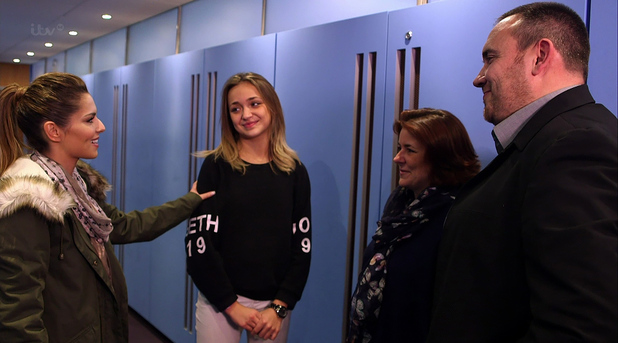 Ben Haenow, Fleur East and Andrea are now in the final, so who are you backing to win?
I wouldn't say I'm necessarily backing anyone to win because I genuinely think they're all going to be fine regardless of who wins. They're all going to be popstars, I know that for sure, but I do think that Ben will win.
You'll be touring next year, how are you feeling about that?
I'm so excited! I'll be back with my
X Factor
family and touring the UK across arenas; it's going to be amazing.
After the tour, what's next? Have you thought that far ahead?
That's a conversation that I need to sit down and have with my management and the team around me now. It's so hard to determine where to go from here and as a 17-year-old girl, I don't really know what goes on. I need to trust the people around me and listen to their opinions.
Reveal is now on Google Plus! Join us here for the latest pictures, fashion and celebrity news!
Who should win The X Factor 2014?