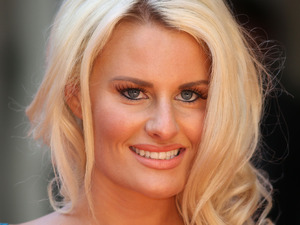 The Only Way Is Essex's Danielle Armstrong exclusively shares her views on the final episode of I'm A Celebrity...Get Me Out Of Here!
Last night's finale episode started with a quiet morning in camp as our three finalists - Mel, Foggy and Jake - reminisced about the their jungle experience. But it wasn't going to be an easy day - as each of them were forced to face a final Bushtucker Trial!
Starters for Jake...
Jake was up first and he was tasked to win them all starters for their last meal. He had to put his head in what could only be described as an astronaut's helmet. Jake then had to stand there while hundreds of small cockroaches were thrown in with him. I was more concerned they could get up his nostrils; seriously, this was horrible to watch! Then they added in huge cockroaches which were nibbling on his neck. This was the first time we saw Jake struggling with a task. Three minutes passed and he'd got the three starters for camp now, but he had to endure another two minutes to get himself a drink and a treat. Spiders were added in to the helmet and, for Jake, they are one of his fears. He started to shake and you could see it was becoming a real challenge for him. Last to be chucked into his helmet was 200 mini crabs. How the hell he kept going I don't know - it was awful! But once again he managed to get all the stars. Well done, Jake!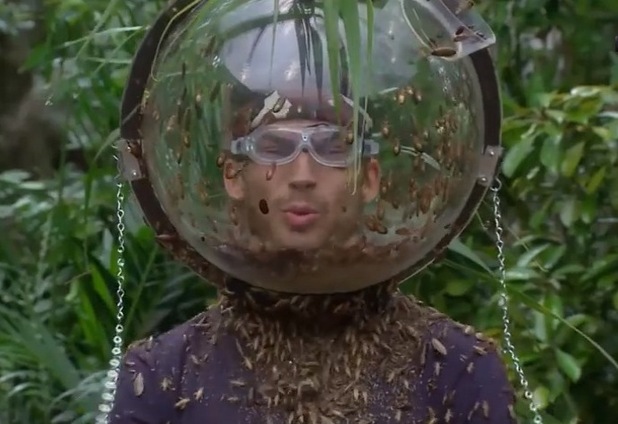 Mains for Foggy...
Foggy was up next and he had to do what would be my worse trial - the eating task! First up was a choice between a cup of mealworms and a cheese board. Opting for the mealworms in order to win his campmates a main meal, he took them down in 3 big gulps while jumping about and calling Ant and Dec sick! And this was only the start...haha! Next it was on to an ostrich anus or a cheeseburger and chips. God, these producers are cruel! Shunning the burger, Foggy did well and chewed hard and swallowed it down. Blugh! Foggy's third meal was fried tarantella, which surely can't be edible?! He grabbed the crispy-looking creature and shoved it in his mouth, again jumping around and trying to swallow it. Even the chair got a kick-in! Foggy said it tasted like dogs poo wrapped in KFC...mmm nice! Foggy had live cockraches next and again, with more jumping, he managed to keep them down. Finally, he was down to the last star - and I just knew what it was going to be. Camel penis! Turning down a hotdog, he chomped on that fatty bit of meat and, no surprise by now, he managed to eat the whole piece of...err...penis. I actually felt sick after watching all this!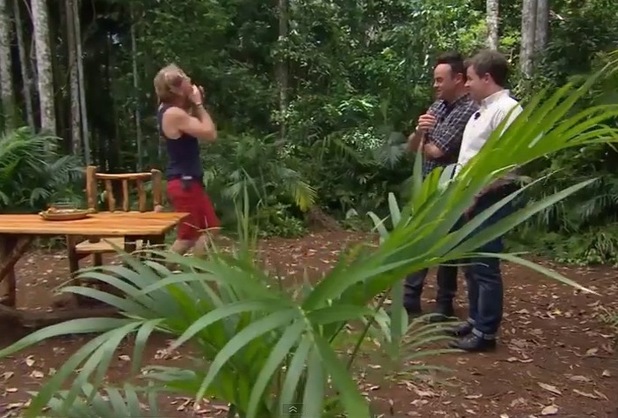 Could Mel bring home dessert...?
Mel had to search for stars in a tank while it filled up with water and, of course, swimming with her was the likes of eels, crabs and other water creatures. Who would have thought she doesn't like water? She was like a water baby on a mission! Mel barely seemed to struggle and, before you knew it, she had got all 5 stars! She's like Wonder Woman and was definitely my favourite to win.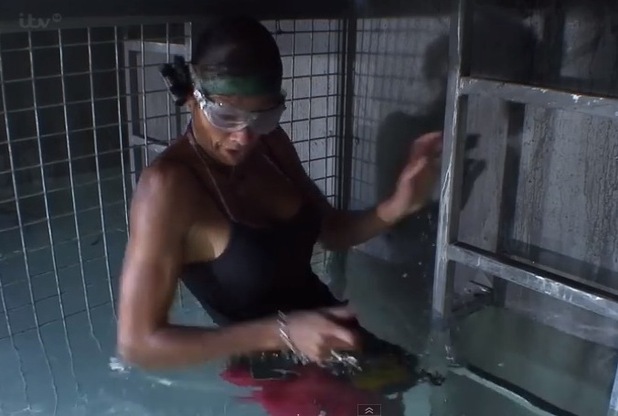 Eyes to big for their belly!
After their amazing triumph of winning all 5 stars each, the final celebs got to enjoy a 3 course meal. Both Mel and Jake went for nachos to start, while Foggy went for some very hot chilli prawns. Poor Jake seemed to struggle with his main course and was doubled over with cramps. He must have eaten those nachos too quickly. They still made some room for dessert though(!) and it wasn't long before they all crashed out, full and satisfied.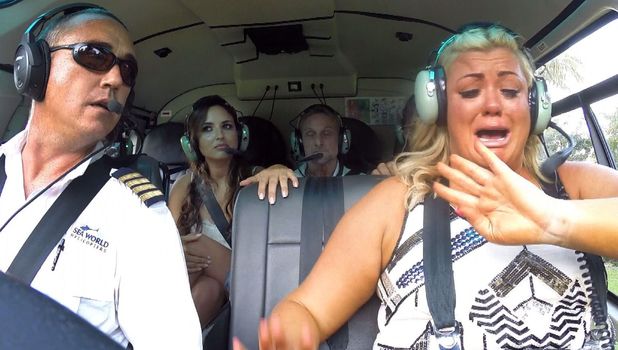 Reflecting
Before the winner was announced, we got to see montage of all 12 celebs and the journeys they have encountered. It felt like it was ages ago that we saw my mate Gemma Collins crying in that chopper. I still couldn't help but think how entertaining she would have been to watch if she had carried on a bit longer! It was also amazing to see how a fresh shower, some clean clothes and a bit of slap could transform our celebs. What a fab bunch of campers for 2014!
Our Queen has left
Mel was first to leave last night. I must admit, I was pretty shocked to find she'd come third. I thought she'd make it all the way!
Who will be King?
Before we found out if Jake or Foggy was this year's King Of The Jungle, we got to see highlights from both of their experiences. At that point, I didn't know who I wanted to win. Foggy had been great. He'd kept it real and been himself the whole time, although sometimes he had thrown a little strop. But who wouldn't? I know I'd be a right moany cow!
Jake had been a real sweetie and done amazingly well at every trial thrown at him. His slight insecurity and constant required reassurance that he was doing well also showed the vulnerable side to him.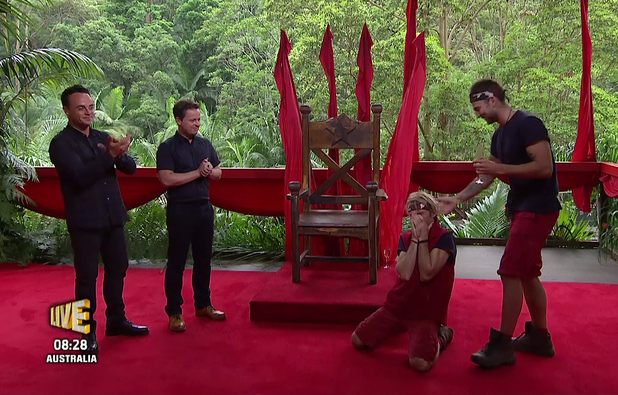 Oh goodness, I just didn't know who I wanted to win! Before I could make up my mind, Foggy was crowned King Of The Jungle. Both he and Jake were worthy winners in my eyes but Foggy has been a real man from the start and was great to watch.
Congratulations!
Anyway guys, I hope you have enjoyed reading my blog. I have really enjoyed writing it!
Danielle x