Cheryl Fernandez-Versini and Mel B have been blasted for not giving Michael Bublé and Idina Menzel a standing ovation following their X Factor duet last night.
Idina had always been booked to perform during the live semi-final show but Michael made a surprise appearance, joining the Oscar-winning star on stage to sing 'Baby It's Cold Outside'.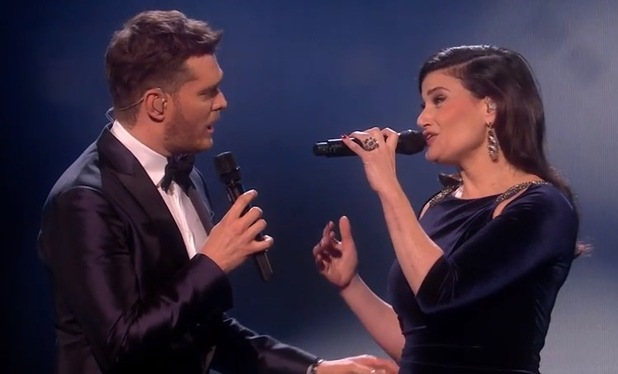 The pair were all giggles and smiles throughout the song and, after they had finished, Simon Cowell and Louis Walsh both stood to applaud them.
However, Mel B and Cheryl stayed seated - with Mel even appearing to clap slowly - leading fans to believe they felt Michael and Idina's performance was not worthy of a standing ovation.
Many viewers were quick to take to Twitter to air their feelings, with one asking: "@CherylOfficial why didn't you and Mel stand up for #IdinaMenzel and #MichaelBuble #disrespectful #xfactor."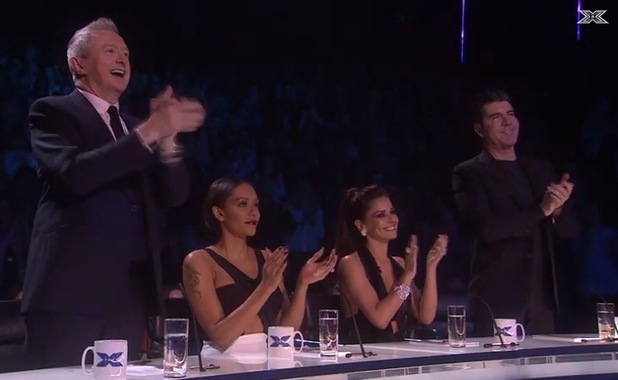 Another blasted: "I'm sorry but who do @CherylOfficial and Mel think they are not giving Michael Buble and Idinal Menzel a standing ovation?"
One fan simply said: "Not even shocked by Cheryl and Mel. Michael Bublé probably has no idea who Cheryl is anyway lol #XFactorSemiFinal."
Earlier in the show, both Mel and Cheryl were seen out of their seats and dancing along to
US X Factor
stars Fifth Harmony.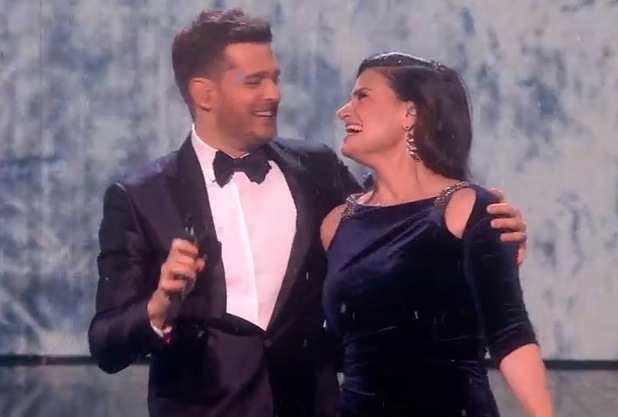 They also stood and clapped after last year's
X Factor
winner, Sam Bailey, had taken to the stage. So why the reluctance to applaud Michael and Idina so wildly?
Speaking to
The Mirror
after the show, Cheryl explained: "Me and Mel were so engrossed in what was coming up, let's face it, it was Lauren versus Andrea [in the sing-off].
"We applauded them but sometimes it's difficult with my dress. Sometimes you have to take beauty over disaster. Apart from that we were having a really emotional conversation."
Hmmm....
Watch Michael and Idina's performance here: