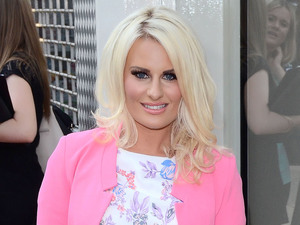 The Only Way Is Essex's Danielle Armstrong exclusively shares her views on the latest episode of I'm A Celebrity... Get Me Out Of Here!
Episode 15.
Bye bye Vicky!
Melanie Sykes was all packed up and ready to go but, unfortunately for her, it was Vicky Michelle who got the least votes and had to leave the jungle...
Mel thinks she's being picked on... But I disagree. She just can't take any advice or criticism!
Bush Tucker Trail: Critter conveyer
So Mel and Kendra Wilkinson both had to face a conveyer belt where they had to grab 10 shapes to make into a star.
The trial began and mealworms and cockroaches were dropped on Kendra, while Mel had five snakes put into her box... This is before they had even started the conveyer belt!!! So harsh!
Despite lots of screams and "OMG's" from Kendra, they both ended up doing well.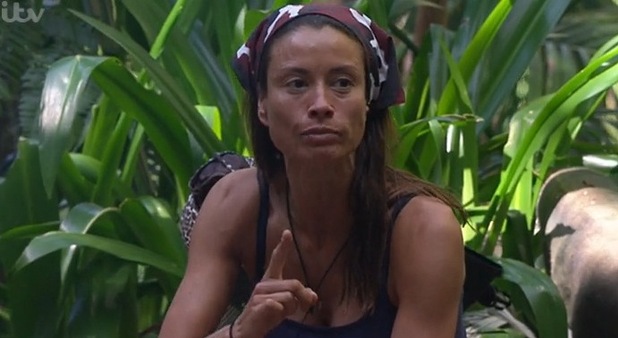 Dingo challenge
Edwina had to climb through a spider's web dressed as a spider - ha! Then she had to grab a toy fly and take it back to Jake, also dressed up but as a Venus fly trap.
Edwina seemed to be doing all the hard work, while Jake just sat there - a bit like my James!
Although they completed the task, sadly they did not win the treat as they got the question wrong.
Apparently 61% of married couples have a happy marriage without sex!! Who would have guessed that!
Chatting with loved ones
Then there was another little challenge so the campmates could speak to loved ones. In the creek, there were 15 telephone numbers hanging on a key ring - nine of them wrong, but six correct.
Jake shouted the numbers back up to camp, while Edwina rang them from the jungle phone box. Well that didn't work!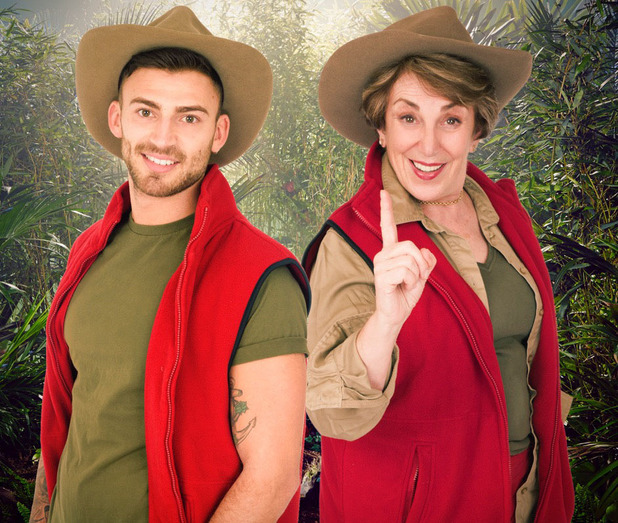 Mel got very stressed (there's a surprise!) and could not hear the numbers being shouted. So in came Tinchy who took over making the calls and, as always with him, it began to go smoothly.
So the first call was from Tinchy's girlfriend but he did not recognise her voice! He could be in BIG trouble with her now!
Then it was Kendra's husband Hank, who told her: "We love you, we miss you so such baby!!" He sounded like Barry White!
I laughed when Tinchy was chatting to Jake's mum as he ran to the phone from the creek!
Dinner
Dinner was a disaster, but it wasn't anybody's fault. Luckily, though, there didn't seem to be the usual tensions from camp and the sulk from Mel. Everyone simply agreed the food was simply disgusting!!
Truth or lie
During a game of truth or lie, Jake admits he lost his virginity at 16. But then Kendra told us she lost hers on her wedding night... But you need a good memory to be a liar, as two weeks ago she said she was living with Hugh Hefner when she met her new husband.
Eliminations
Kendra and Tinchy both left last night. I have enjoyed both of them for different reasons. Kendra has definitely kept us amused, while Tinchy has come across as a great guy.
Reveal is now on Google Plus! Join us here for the latest pictures, fashion and celebrity news!