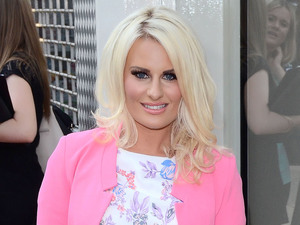 The Only Way Is Essex's Danielle Armstrong exclusively shares her views on the latest episode of I'm A Celebrity... Get Me Out Of Here!
Episode 14.
Morning
So the camp woke up with a few dodgy stomachs, in particular Foggy, who had to rush to the dunny! I wonder if it had anything to do with Foggy's cooking the night before?! If it was, I bet Mel had a little smile on her face!
Bushtucker Trial
Both Tinchy and Jake wanted to do the latest trial and, after the usual camp chat, Tinchy - for the first time - got his own way and was nominated. Jake seemed a little upset that he didn't get to do it, but come on Jake, it's only fair to let Tinchy have a go.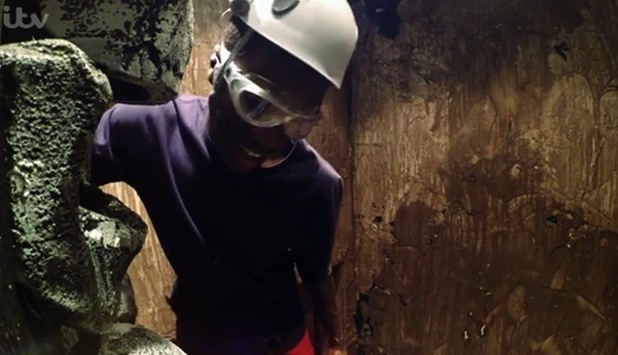 Tinchy had to enter loads of chambers to find the stars. They were all hidden away and he had to rummage around in the dark in water to find them. Snakes, eels, creepy crawlies and all the usual were around him. Tinchy just got on with it and managed to get six out of seven stars - so well done Tinchy!
Jake and Edwina flirt
The friendly flirting between these two went to a whole new level! Well, it was more Edwina than Jake. I'm not sure the poor boy knows how to handle it!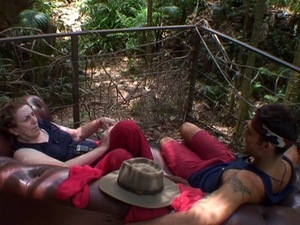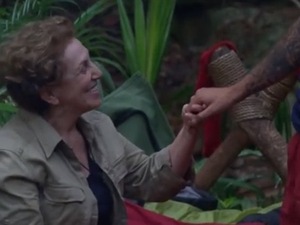 Edwina used a trick to stroke Jake's hand, and then he later offered her a massage... I think Jake is just a bit bored and will do anything to pass the time! And Edwina has said she's missing her husband.
Dingo Challenge
Jake and Foggy had to retrieve letters that were stuck on a large mat covered in honey and correctly spell pictures of animals. It sounded simple enough if you could recognise the picture and spell! As it turned out, I don't think they're the sharpest knives in the drawer.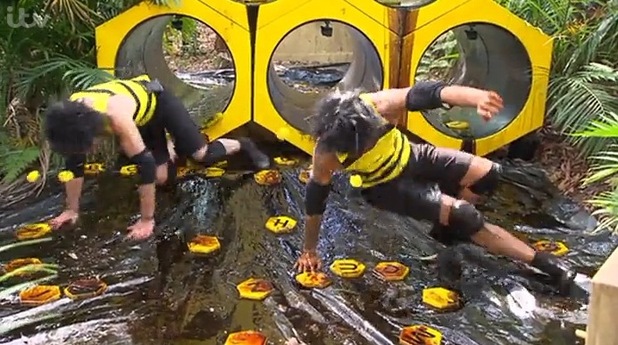 The best one was when they were trying to work out what a baby kangaroo was called. They got it in the end; it was a joey! This task reminded me of last year when they all used to laugh at my mate Joey Essex.
Kendra talks stripping
So,
Kendra tells the camp that she started off as a pizza waitress then worked in a dentist before deciding to be a stripper
... I never knew you needed a licence to be a stripper in America!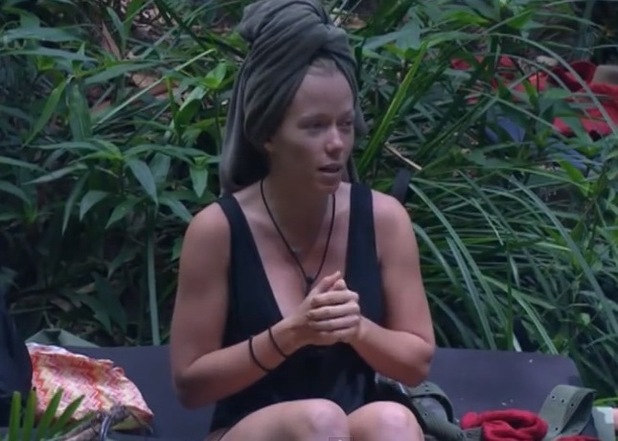 I wonder if you have to take lessons? Ha ha. Anyway, Kendra said that in six months working as a stripper she made $500,000… Really? OK Kendra, whatever...
Camp game
All of the campmates had to open a cupboard and inside was a tin. The tin either said win, dare or lose. The dare included eating and drinking something horrible like vinegar or Wasabi (hot Chinese paste, which is bit like horseradish. I had to Google it, lol)!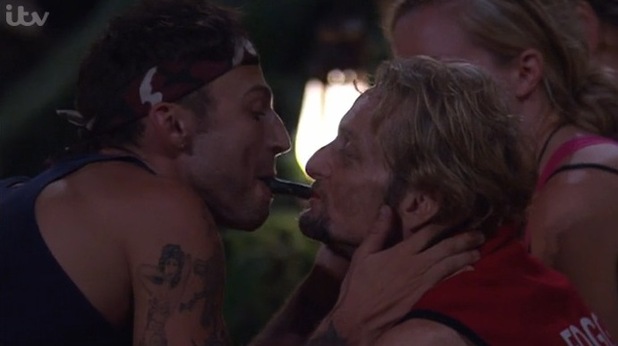 To win treats like crisps, biscuits or even bread and butter (since when was butter a treat? I hate it), Foggy had to eat a raw onion, which he really struggled with. Jake also had to put lipstick on a camp member without using his hands, so he put it on Foggy's lips using his mouth, and he actually made a good job of it! He's a man of many talents is our Jake!
Camp meal
So crocodile feet was on the menu, and yes, Mel was back on cooking duties... and yes, there were the usual tensions... and yes, Mel had another sulk! Nothing changes; it seems to be a bit of a camp ritual now. I'm not sure Edwina helped during cooking when she farted. Now I'm sorry, but that is something I could never do. I would rather die!
Later, the camp decided to speak about their relationships with each other, and Edwina went straight in there about Mel. She did try to be tactful, and to be honest, she wasn't horrible. Edwina was just stating that Mel should calm down a bit and stop trying to do everything. Mel took it so well... NOT! If looks could kill.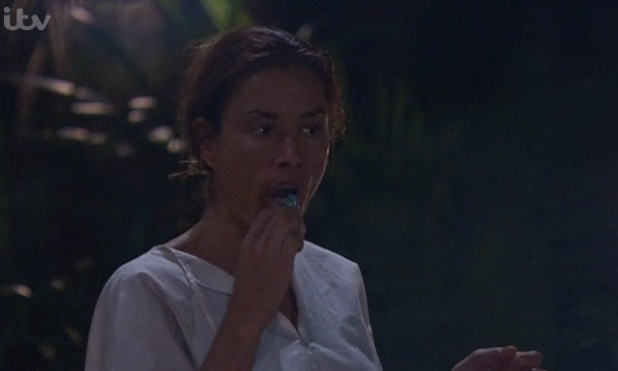 Vicki became the fourth celebrity to leave last night. She came across as a lovely lady, who gave everything a good go. She can now meet back up with her new mate Michael, so I don't think she'll be too disappointed to leave!
Reveal is now on Google Plus! Join us here for the latest pictures, fashion and celebrity news!