Reveal advertorial
Glamour model Casey Batchelor is set to celebrate the festive season by holding an après-ski party in aid of the cancer charity, Macmillan Cancer Support.
The former Celebrity Big Brother contestant will be having fun while fundraising as she plans her very own winter wonderland-themed bash.
"I love Christmas - it's literally my favourite time of year!" the brunette beauty says. "There's such a buzz in the air. It is about having fun and spending time with your loved ones. Me and my friends always have pre-Christmas drinks of some kind and when I heard about Macmillan's Wonderland après-ski party idea I thought, 'I just have to do that!'"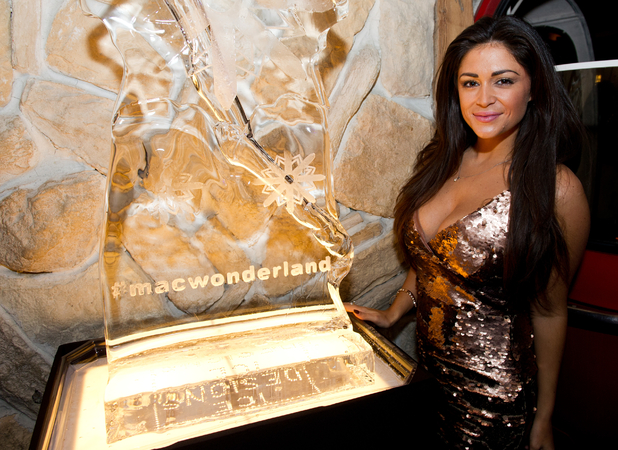 Macmillan Cancer Support, who holds their annual World's Biggest Coffee Morning in September, is hoping to encourage people to continue their fundraising throughout the winter months with their new "Wonderland" themed event.
The charity is there not only for people diagnosed with cancer but also their friends and family, ensuring that everyone gets the support they need to face the toughest fight of their life.
They're asking people to host winter-themed parties, with guests donating to the cancer charity in turn. And after attending the launch last month, Casey is well and truly on board.
"They had me at the words 'chalet-chic'. Everyone loves fancy dress, and this theme's brilliant – from old school 80's neon to Nordic cool, you can totally glam it up.
"And the beauty of all this is that it actually means something. We all know someone affected by cancer, don't we? And we'll all be going to a Christmas party (or two) so why not throw your own party to fundraise and make sure no one is left facing cancer alone.
"Macmillan's Wonderland party is Christmas at its best, and I for one cannot wait to host mine. Selfies to follow!"
We're already wondering who will be on the guest-list – and what they'll be wearing!
If you want to be like Casey and host your own Wonderland party for Macmillan Cancer Support, you will receive everything from playlists to food and drink ideas and fashion inspiration by visiting welcometowonderland.org.uk and signing up!