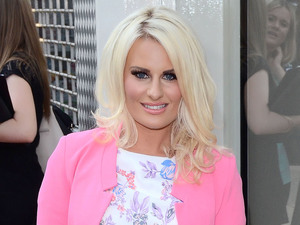 The Only Way Is Essex's Danielle Armstrong exclusively shares her views on the latest episode of I'm A Celebrity... Get Me Out Of Here!
Episode 13.
Morning
So it started with the camp talking about Nadia leaving, but straight away, Edwina took the opportunity to have another dig at Kendra. She didn't say it to her face though, just to the camera!
"Most of the time Kendra lives in a bubble," she said. "And in the bubble is Kendra and Kendra is the only thing that exists. I've never met anyone like her before, expect for perhaps children of about four and six!"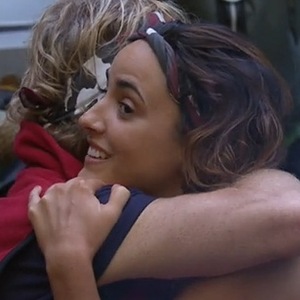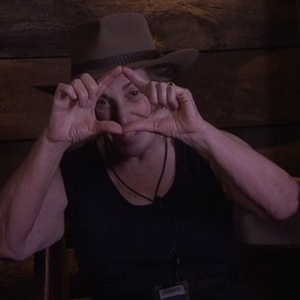 She never misses a chance to have a dig, does our Edwina! Michael also told the camp that he really wants to go, and as we found out later, he got his wish.
Bushtucker Trial
There was a discussion among the group about who wanted to do the Boulder Dash challenge, and it seemed everyone wanted to have a go - even Kendra! That did seem pretty strange considering her previous efforts though...
Mel got into a debate with Edwina (there she goes again!), who thought a man was needed for the challenge. Mel said she "only needs a man for sex" - boy, I think she must have been really hurt in past relationships.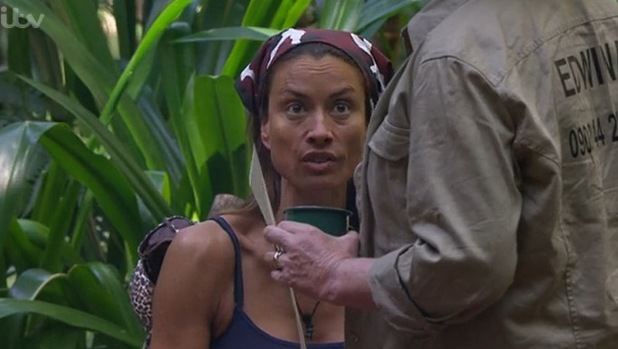 Anyway, Foggy was nominated for the trial and he had to walk or crawl on a beam across a river. Attached to the beam were stars dangling above the water. Once he got them, he had to come back onto the riverbank and thread them onto a wire. While he was on the beam, large boulders would swing back and forth to try and knock him off, and when threading the star, loads of creepy crawlies would fall on him!
But, you know, after two weeks in the jungle, I think they are all getting immune to maggots, eels and cockroaches - they just don't seem to care anymore!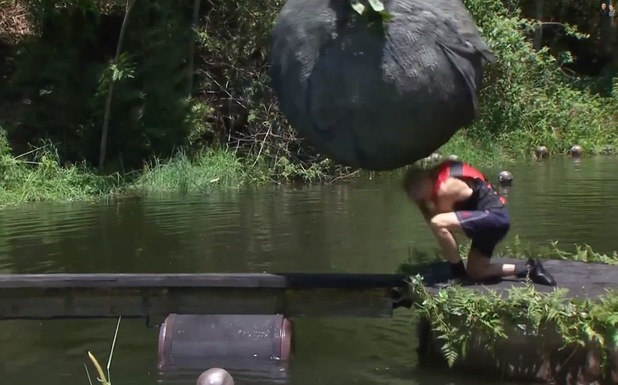 This seemed like a tough challenge. Thank God Kendra didn't do it and I think even Mel would struggle as you had to be strong to stay on the beam. You needed balance and strength, which was perfect for a former world motor cycle champion! Foggy smashed it getting all eight stars. See Mel, men do have their uses sometimes!
Michael takes charge
Michael was made camp leader, or Bush Boss as they called him. Mel was his deputy and Michael absolutely loved it. Mel had already said she was not cooking that night (she still had the hump about the octopus disaster the night before), so Michael gave the job to Foggy.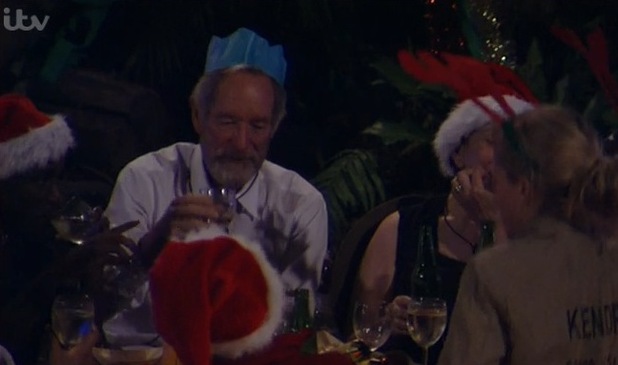 All the camp were given different tasks, which included a camp productivity challenge! Kendra, as usual, was the only one to moan. She had to collect wood for the fire... and it was the first time that the fire nearly went out. Another task was to make Christmas decorations and Jake and Tinchy seemed to really enjoy it.
The meal and party
Well, we saw a little of the devil in Michael, as even though he put Foggy in charge of cooking with help from Jake, he also gave Mel the job of overseeing it! It didn't take long for Mel to put her 10 pence in as to how to cook the meat, and when she was blanked by the nominated cooks, Mel - as she does well now - went off in a sulk. I suppose it didn't help hearing a few comments that it was the best dinner they had since being in camp!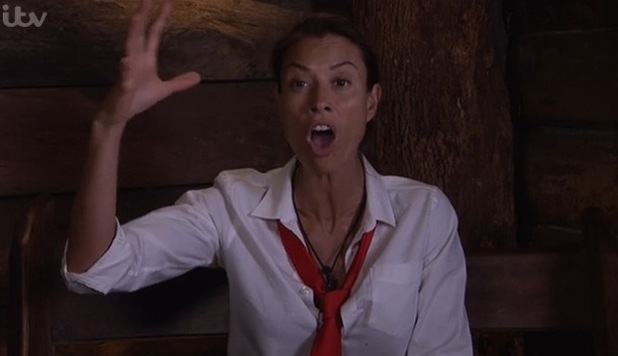 And so to the party... Because they had been successful in the productivity challenge, they were given a jungle office party! They all seemed to have a great time but I wasn't so sure about Kendra's singing, it was more like screeching! But most of them seemed to get on well, so we didn't see any usual Christmas party scandals!
Then, it was Michael's turn to be eliminated and he took it very well. In fact, he actually seemed really pleased! However, keep an eye out for new camp tensions brewing between Vicki and Edwina versus Mel and Kendra - I think there's a fair bit to come yet!
Reveal is now on Google Plus! Join us here for the latest pictures, fashion and celebrity news!