Cameron Diaz has played coy on speculation she's engaged to Good Charlotte rocker Benji Madden.
The
Holiday
actress sparked speculation of a proposal when she was pictured back in October wearing a diamond ring on her engagement finger.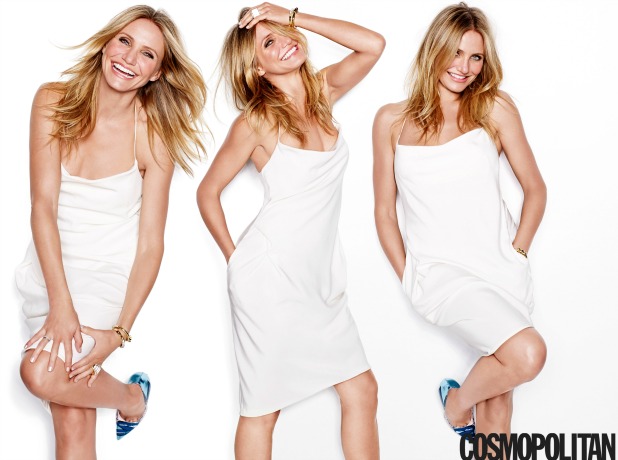 But anyone hoping for a clear answer on whether a wedding is in the works will be disappointed!
When quizzed in the new issue of
Cosmopolitan US magazine
, the private star would only say: "You have to find someone in the same place as you are. Timing is everything.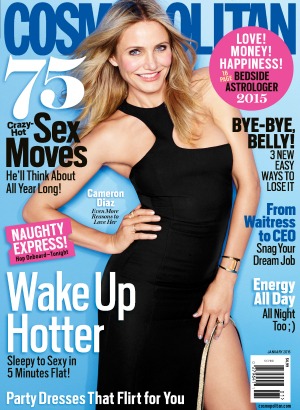 "If you get into a relationship where you want something the guy doesn't want, it's never gonna work. You're never going to get him to be in that place.
"No matter how old you are, finding the guy who's in the same place as you are and wants to show up is the only way a relationship works, period."
Hmm... guess we'll have to wait and see!
Cameron, 42, looks beautiful as the magazine's January 2015 cover star. Well, she usually looks beautiful whatever she's doing, right?!
Although she deflected questions on her relationship with Benji, 35, the star - who can next be seen in movie remake
Annie
- did open up about mistakes she has made in past romances.
"Here's the thing. You make the same mistake over and over again until you learn your lesson.
"We girls sometimes do the thing where we pick the same person over and over again – they look and seem different, but deep down, they're the same. And that's on us."
For more of Cameron Diaz's exclusive interview and photo shoot with Cosmopolitan US, pick up the issue on newsstands 9 December or click here to subscribe to the digital edition!