Rihanna made a surprise appearance at Heathrow Airport in London yesterday… and now we know why: she was in the capital to attend the British Fashion Awards.
The 'Diamonds' singer had fans wondering what was on the agenda for her on our shores when she was
pictured jetting into the UK
on Monday morning (1 December).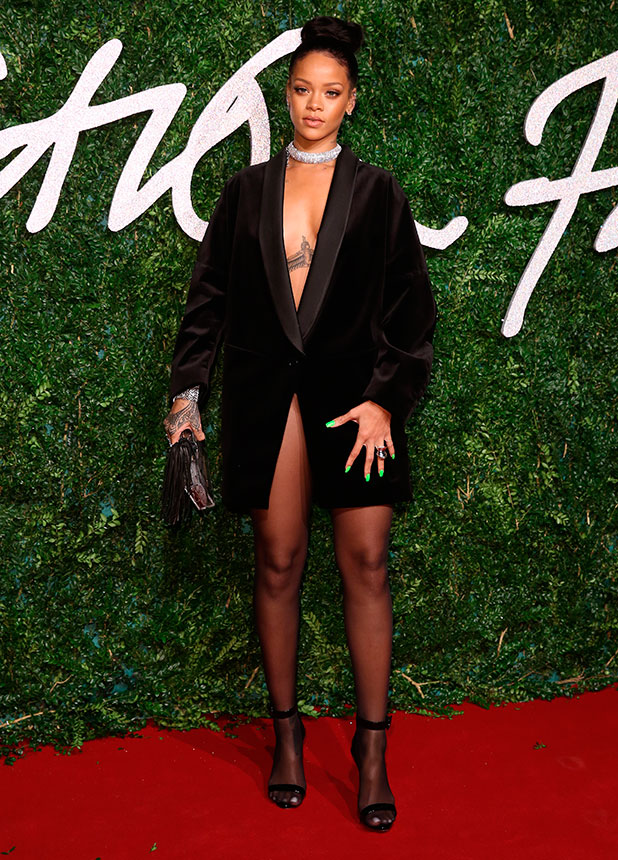 Well, it appears that agenda was stealing the show at the British Fashion Awards wearing nothing but a gaping tuxedo jacket!
Never one to shy away from making a statement, the Bajan singer showed off her quirky, unique style at the London Coliseum last night.
No skirt, no bra, no shirt… no problem!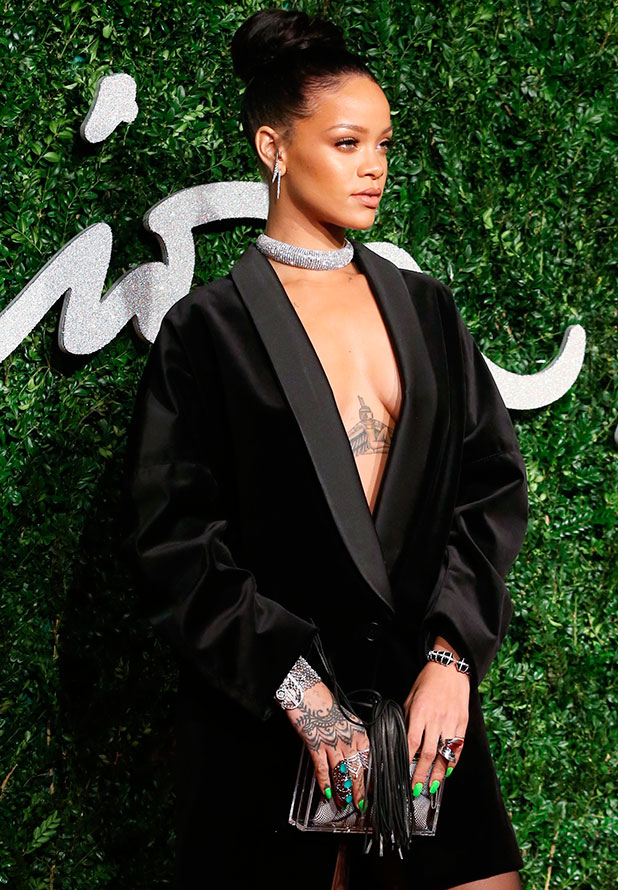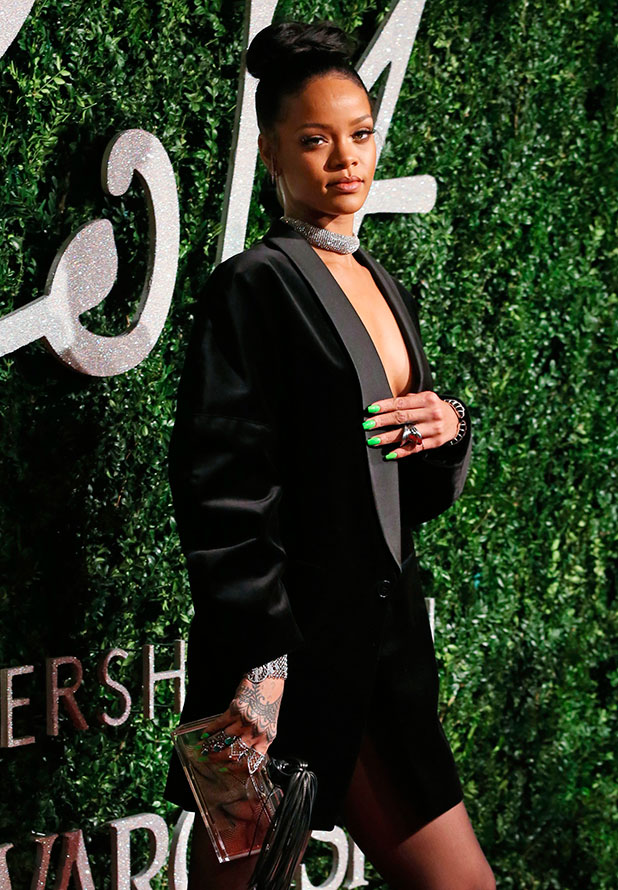 All RiRi needed for her glamorous night out was a giant Stella McCartney jacket, a pair of sheer tights, a top knot and a diamond choker.
Oh, and a green neon mani.
We hope she got inside quickly. Trust us, it was FREEZING in London last night!
Rihanna
's no stranger to making a splash in the fashion world (obvs!) Earlier this year she picked up the
Fashion Icon Award at the CFDA Fashion Awards in New York
. Remember? The one where she walked the red carpet in nothing but a see-through, bejewelled bodysuit?
That award is given to those whose style has made a significant impact on pop culture across the world, so it's fair to say she was a worthy winner.
Rihanna also partnered with River Island for a series of clothing collections.