Made In Chelsea beauty Binky Felstead opens up on dating, moving on and her plans for Christmas this year.
As the Christmas countdown begins, one person who is super-excited for the festive holiday to come around is Binky.
With a cosy Christmas already planned at home with her family,
Reveal
caught up with the reality star to get her verdict on the latest antics from the
MIC
gang, what she'll be leaving under the tree for her co-stars this year and what kind of date she would like waiting for her under the mistletoe...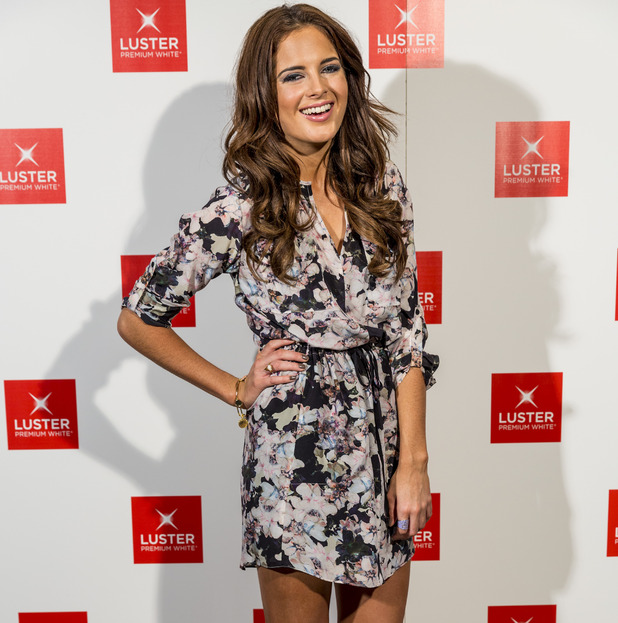 So, Made In Chelsea - Binky is back this series. Following your split with Alex Mytton, you seem a lot happier on the show lately. Are you having much more fun as a singleton this time round?
"I know I'm back to my old self again! A huge weight has been lifted now I'm not with Alex. But, we are talking again. We're fine, we're friendly, there's no point in holding a grudge. When you're over it, you're over it. There's no point in caring anymore."
Plus all the drama in the show at the moment revolves around those in relationships. So that must be nice to not being involved anymore?
"Yes no more for me - thank god! I think there's always extra pressure when you're in a relationship on the show. There's always rumours flying around everywhere. I'm just happy I'm not in the centre anymore. It's nothing to do with me, I can just look at it from an outside point of view. Although, there is more drama for me coming up.... nothing involving a boy though!"
Interesting! And, Spencer's new girlfriend Lauren Frazer Hutton has just joined the cast, how do you think that will go down?
"I've met Spencer's girlfriend, she seems like a nice girl. She kind of keeps herself to herself though, I don't know her very well. Spenny's my friend I'm happy for him and I'll support him whatever."
He is known for having quite the rep when it comes to the ladies. Do you think Lauren could be the one to tame him?
"I don't know to be honest, I will never say yes because you just don't know with Spenny – but, he is a loveable naughty boy! Hopefully one day."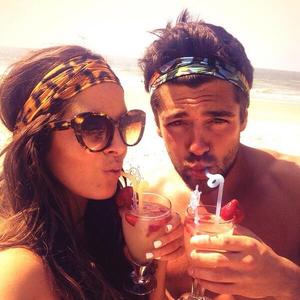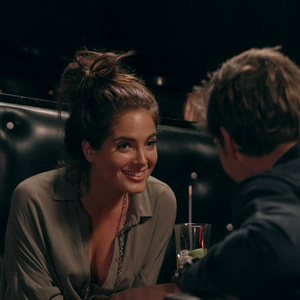 What about you, then? We saw you go on a date with newcomer Will Colebrook, but it didn't seem to work out? Have you got your eye on anyone else?
"Erm... I'm enjoying dating and having fun again..."
Not giving too much away?
"Nope!"
Aw, ok. But, if you could have your ideal date waiting for you under the mistletoe this year, what would they be like?
"I'd want someone who I can trust. Someone who is funny, down to earth, someone who can get along with my family especially and just someone who I can be myself with."
Talking of Christmas, are you looking forward to it this year?
"I can't wait for Christmas! It's my favourite time of year. The whole build up, the presents – well not actually the presents as they can be annoying! – but, wrapping them up… it's great."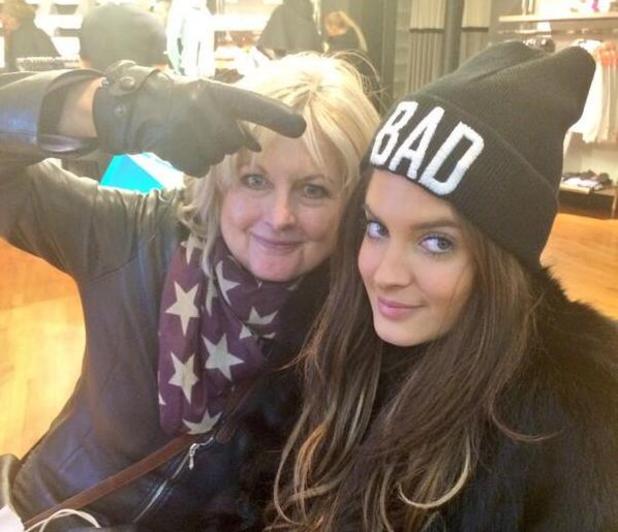 What are your plans?
"I'm going back to my mum's this year in the country. My family will be there and we might go skiing."
Very nice! Have you started on your Christmas shopping?
"I've got everything done apart from my mum. She is the most difficult one to buy for! So, I'm freaking out a bit about that. I did do some wrapping yesterday, I hate being last minute!"
You sound like quite the pro. We'd love to know what you would buy for some of your MIC pals...
Spencer?
"Oh, I don't know… I don't know what I'd buy him, probably a pint?"
Jamie?
"Sweeties."
Lucy?
"Something to do with animals. Probably a dog jacket for her dog Digby."
Andy?
"A guitar."
Louise?
"Hmm... make-up."
Scrumbles?
"Oh Scrummie! He's got so much from me at the moment. Lots of treats and I bought him Christmas jumpers the other day."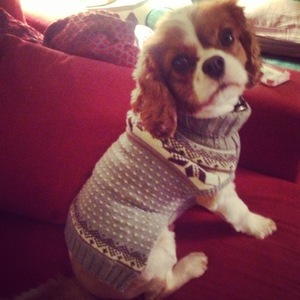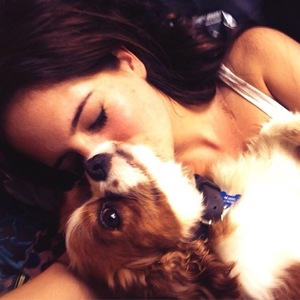 Cute. Will you be indulging in a few Christmas treats yourself over the festive season?
"Yeah, of course, you're training so you can do what you want, be a little naughty. But, I am going to Mexico for New Year so I don't want to be too overindulgent!"
We have noticed you've been working on your fitness and you're looking pretty good at the moment, what made you want to train properly?
"I just really enjoy fitness now. The thought of it, getting ready and actually going to work out is the worst bit, but once you're actually doing it and you're feeling really good after – your happy endorphins are going – you feel really good. Plus it makes you feel more confident in yourself, and if you have confidence you just project a much happier person."
You even had personal training sessions onscreen for MIC, does that make it easier to maintain?
"Yeah, I guess so. When you're on camera, you're going to get judged. But, for me the reason why I train, it just seems like the thing to do, really. It's healthy."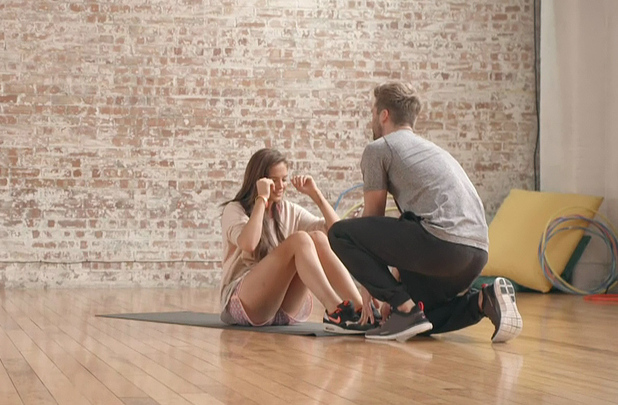 We've even spotted you working out hungover...
"Very rarely! But, when I do it's usually when my trainer comes to my house and I can't escape him so I'm like 'oh ok fine'. But he's good, if I'm hungover he'll focus on working my stomach rather than cardio. I hate cardio, but I quite like the tummy work! Apparently I'm quite strong which is good!"
You mentioned training makes you feel confident on camera, but you and the MIC girls always look super-glam. Have you had to up your beauty regime since being on the show?
"For me I think it's more growing up that has changed my look, if I'm honest. It's my fourth year on the show now, I was 20 when I started. Looking back on old episodes, I just look so different and I dress differently now too."
And, lastly then, you've teamed up with Luster Pro Light teeth whitening, that must be handy for always being on screen
!
"So handy! It's very important to have good teeth. I think it's the first thing you notice when you meet someone. It's important! And with Luster Pro Light you can just put it in your bag and use it whenever you please."
To get a fabulous smile like Binky's, Luster Pro Light is available from Boots stores nationwide and Boots.com priced at £49.99
Reveal is now on Google Plus! Join us here for the latest pictures, fashion and celebrity news!