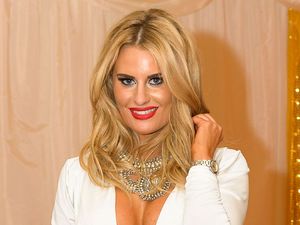 The Only Way Is Essex's Danielle Armstrong exclusively shares her views on the latest episode of I'm A Celebrity... Get Me Out Of Here!
Episode 13.
Morning in camp
The campmates noticed that Jimmy was really quiet this morning - no banter yet! And poor Edwina was aching all over from her challenges the day before. The camp all admitted to being a little bit hungover, especially Michael, who only had a small bottle of red wine! He's a bit like me, then, a right lightweight when having a drink!!
Tribe Challenge
So, the two Tribes had to decide who would be next up for the challenge. Michael really wanted to have a go for the Galahs, however the girls appeared to want Jake (really, lol!).
Even though you could see Michael was a little annoyed at not being picked, he still remained a gentleman.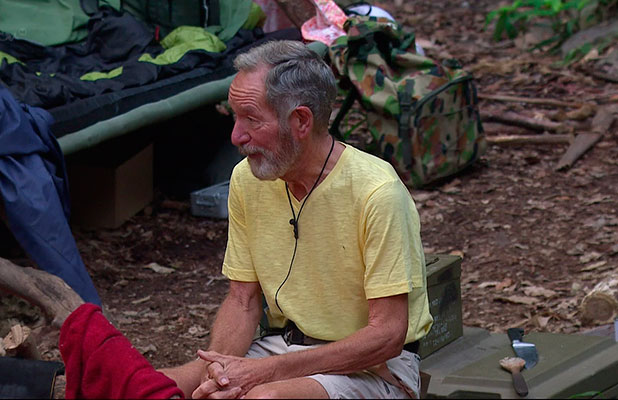 In the other camp, the Wombats picked Foggy, who wanted another chance after losing to Edwina in the last challenge! Ha ha!
This was a good challenge: experience versus youth! And both really went for it!
Jake and Foggy were both padlocked inside tanks with their wrists and ankles shackled. They had to retrieve the keys to the locks by completing a maze inside the tank, use the keys to unlock their wrists and ankles, then locate more keys at the bottom of the tank that could be used to open the hatch of the tank and let them out.
Oh, and while all this happened, the tank was quickly filling up with water...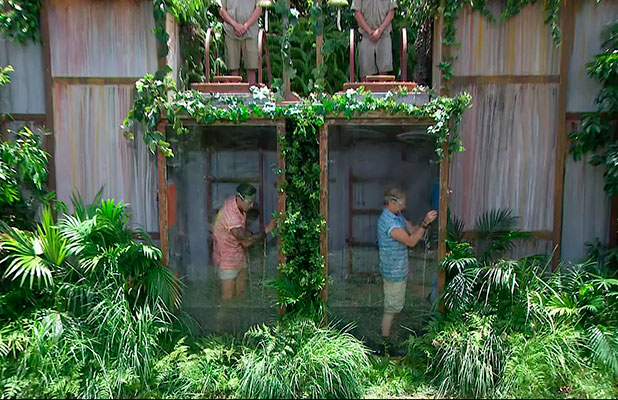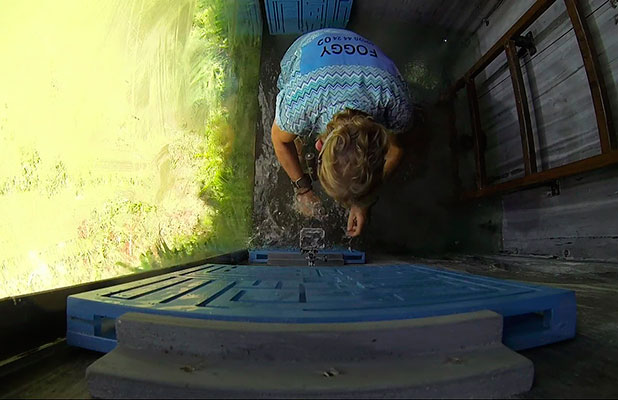 It was all very close, but Jake's tactic of starting the maze from the bottom and working upwards as the water rose got him ahead. Poor Foggy started at the top and worked down, and nearly drowned himself trying to win!!! But he was very sportsmanlike to Jake in the end, shaking his hand.
Meal for all members of Galahs and nothing again for the Wombats
The Wombats were clearly really hungry: having not had a proper meal for three days, it was beginning to show. Even Tinchy showed a bit of emotion, although he managed to stay as laid back as ever! It was definitely getting to Jimmy, though, who couldn't help having a dig at Foggy. I think he was just really gutted that Jake had won the challenge.
The camp was then split again, with the Galahs staying in camp to enjoy their early meal, and the Wombats being sent to Snake Rock with their beans and rice.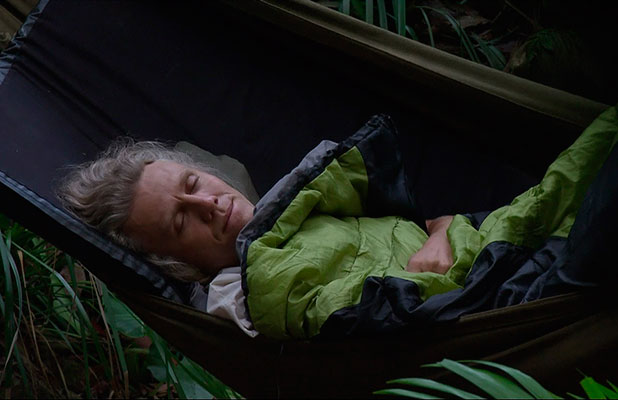 Jimmy tried to give his team a motivational talk, saying: "We are all winners in here!" Really, Jimmy?! You haven't yet been winners - and you weren't winners later on as it happens!
It didn't help that Foggy mixed up the camp's beans and rice, which was a problem as they had different cooking temperatures. So, the camp had another challenge separating the beans from the rice. Mind you, they might win that one!
Over in the other camp, Edwina also gave an inspirational speech, impersonating Winston Churchill. She had me in hysterics!
Tomb Challenge
This challenge had three rounds with the two tribes up against each other again. The prize this time? Immunity in the vote off tomorrow.
All the contestants had to take turns lying down in a tomb in the dark. Each tomb then filled with snakes or rats or creepy crawlies. This was horrible! It was like being buried alive! They had to stay inside their tomb for fifteen minutes in order to secure a key that would release them.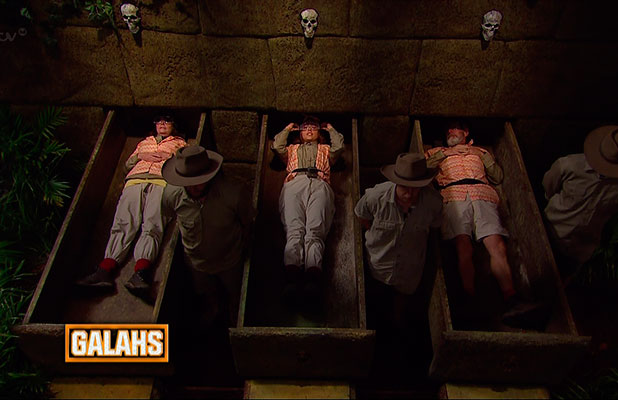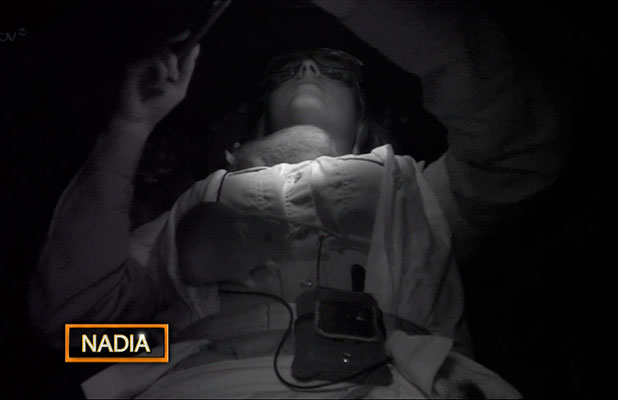 I had to laugh at Jake as he managed to flirt with Kendra and Nadia even while in a tomb! What a boy he is!
The tribes did the task separately so nobody knew which tribe was winning. And guess who bottled it? Kendra? No. Nadia? No. Tinchy? No - he sailed through it. MR COOL! They all sailed through it! But Jimmy... he gave it his best but he really let his tribe down as, yes, they lost again.
Inspirational team talk, Jimmy? Hmm... actions speak louder than words!
So that means the tribe up for public vote are the Wombats. So the only ones we can vote to save are Tinchy, Mel, Foggy or Jimmy. I think this is really difficult as they are all so popular.
I do hope Tinchy gets to stay as he's hardly had any airtime. He's so quiet! I think maybe it's because he's just laid back and doesn't make a fuss or get involved in drama. He'd be no good on
TOWIE
then, right?!
I'm A Celebrity
airs nightly on ITV.
I'm A Celebrity 2014: Who should be eliminated first?
Reveal is now on Google Plus! Join us here for the latest pictures, fashion and celebrity news!