Sherlock star Benedict Cumberbatch was joined by his fiancée Sophie Hunter on the red carpet last night - but he was remaining coy about their wedding plans!
Benedict and Sophie, who got engaged last month, were pictured arriving at the 60th London Evening Standard Theatre Awards 2014, which was held at the London Palladium.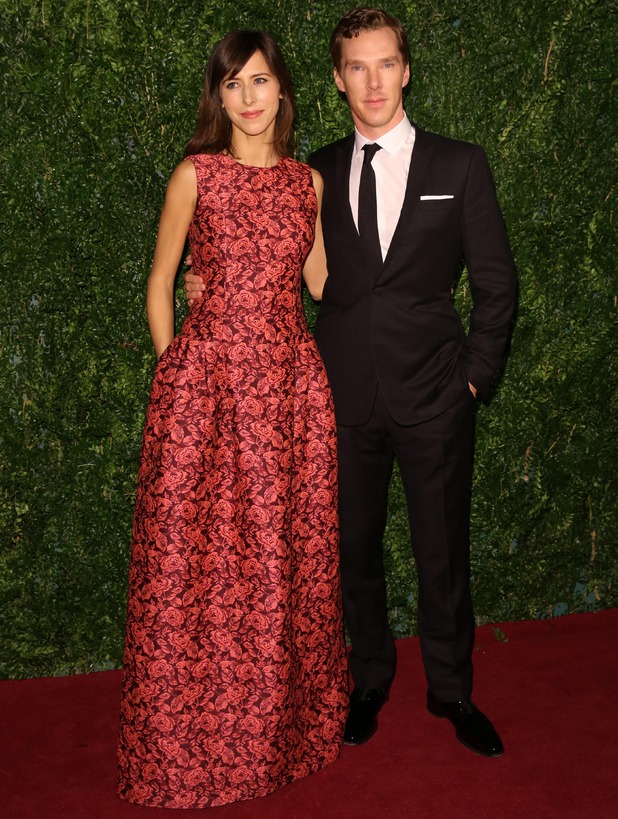 Sophie opted to wear a long red patterned gown with full skirt to the glitzy event, while Benedict looked seriously dapper in a black suit, white shirt and simple black skinny tie.
Fans have been desperate to catch a glimpse of Sophie's engagement ring, however she kept her hands firmly behind her back while posing for pictures. Boo!
While on the red carpet, Benedict was asked by a reporter from
Good Morning Britain
how their wedding plans were coming along. Unsurprisingly, the coy actor remained tight-lipped, saying only: "They're coming along well, thank you!"
It's no surprise he wasn't prepared to spill the beans. Shunning the modern day way of
declaring his engagement, Benedict last month opted for a more discreet way by announcing his news in The Times
newspaper.
It read: "The engagement is announced between Benedict, son of Wanda and Timothy Cumberbatch of London, and Sophie, daughter of Katharine Hunter of Edinburgh and Charles Hunter of London."
Couples who have got engaged in 2014:
Copyright: Instagram kayascods