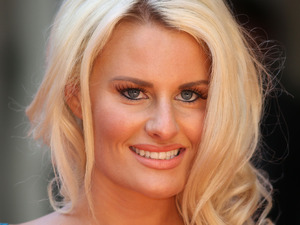 The Only Way Is Essex's Danielle Armstrong exclusively shares her views on the latest episode of I'm A Celebrity... Get Me Out Of Here!
Episode 12.
Michael joins the Galahs
Michael is now a part of the Galah tribe, but doesn't seem too happy with the change... I think it might take him a while to adjust. I totally agree with Nadia that splitting the camp in to two tribes sets a strange mood and creates an uneasy feeling between the celebs.
You can really see this in poor Michael. But, then again, I think he really suits the colours of orange and yellow so that's a positive thing anyway!
Jimmy and Jake japes
I was cracking up when Jimmy was on Jake's back and they were running around camp like two little school kids having fun. And then you have Michael and Vicky like two old teachers frowning upon them.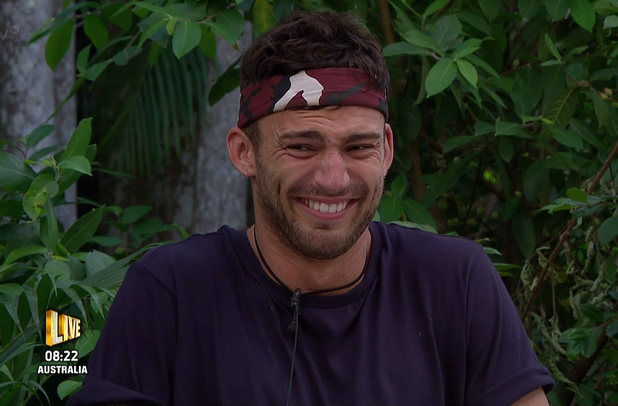 Michael cracked a joke about wishing there was an overhanging branch, suggesting Jimmy and Jake fall flat on their face... Funny, but not as funny as old Michael and Vicky found it, their laugh was like listening to a couple of hyenas!
Final tribal challenge
Nadia reads out the third and final tribal challenge. So camp mates who haven't yet taken part were chosen and the winning team would also get to eat all the meals from the Bushtucker Trial... Oh and some bevvies... Lucky them!
Edwina was the only one who hadn't yet done a tribal challenge, so she had to alongside Foggy. Edwina also had the Bushtucker Trial to do, so a double whammy for our feisty politician. I would say that no other celebrity would have been able to handle both in one day, but my gut feeling is telling me this woman has bigger balls than the pig ones Jake had to put in his mouth.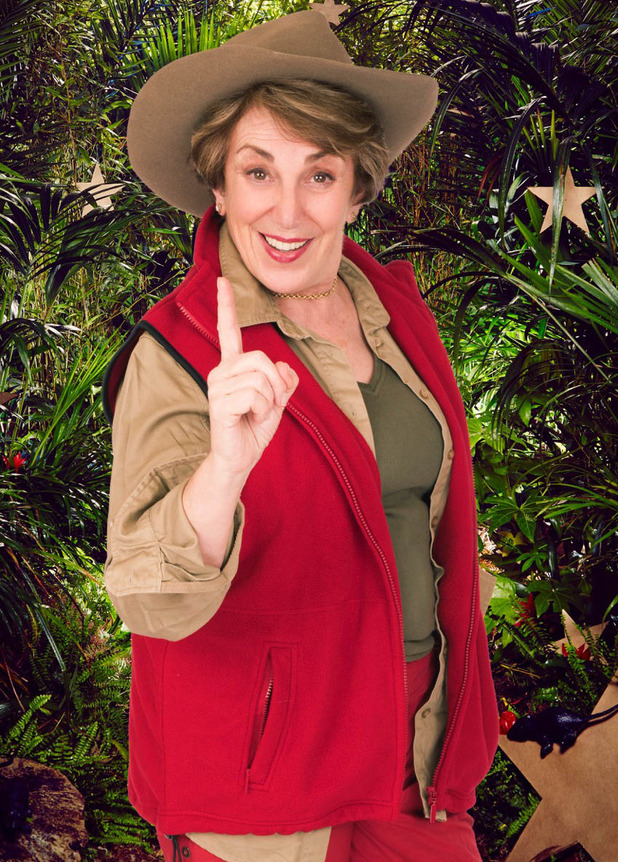 Cabin fever for Edwina
So there were two stars in the cabin which Edwina had to find. Once she found them both, she then had to go into a really dark basement to find the other eight stars.
And she was off, ruffling her way around the cabin. Two stars were next to giant snakes, but she grabbed them as if the snakes were not even there... Then for the basement!
Edwina made her way down the ladder into the basement where she had to put her hands into holes in the wall where the stars were - alongside lots of creepy crawlies!
I couldn't believe how relaxed she was, even talking to the bugs which was hysterical to watch: "I'm not hurting you babies" and "Don't hurt mummy"! This lady has no fear and is absolutely bonkers! And with a well-deserved eight stars, Edwina (or shall we call her "mummy to the creepy crawlies") did an amazing job!
Jake's doubts
Jake was having doubts about his plans after the jungle, and how he doesn't quite feel famous after just singing a few songs on
The X Factor
! I can totally understand how he feels about not feeling famous, as being thrown into an industry where you have no particular talent but everyone knows who you are is a strange feeling!
And Edwina made a very good point about remembering the friends you had before you were famous, so true!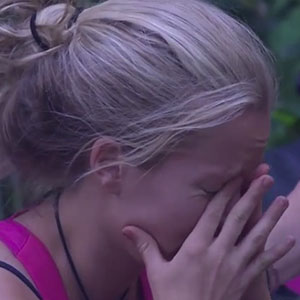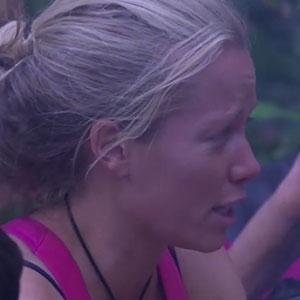 Kendra's tears
Kendra discussed the time when her husband had allegedly cheated and how she had to deal with the mess of a break up, the media and a new baby. Sounded awful, but I couldn't resist thinking what a fab episode that would have been on
TOWIE
!
As much as I felt so sorry for her, I did understand what Foggy meant when he asked: "Has he cheated or hasn't he?" Oh well, we will all have to wait until her reality show in April!
Battle of the tribes
There were two circled platforms - one blue, the other orange. Foggy and Edwina had to stand on the platform whilst it was spinning and keep their finger on the button. Sounded easy to me!
Edwina started singing badly to try to put Foggy off. She sang even when cockroaches and crickets were dropped down on them - this woman is my inspiration! And the singing must have worked as Foggy was out!
Banter that goes wrong
Jimmy took major offence when Jake joked that Jimmy and Michael had the same bodies... I can't believe what spiteful words were coming out of that cockney mouth! If I had been Jake, I would have chucked him from one side of the jungle to the other. Jake seemed calm, yet looked like he could snap badly at any time! It was uncomfortable to watch and it's such a shame as Jimmy has gone down in my estimation! Who does he think he is!?
I agree with Edwina when she said that Jimmy is probably jealous of Jake. Threatened is what I would call it!
I'm A Celebrity airs nightly on ITV
I'm A Celebrity 2014: Who should be eliminated first?