The annual Victoria's Secret Fashion Show will be filmed in London this year for the VERY FIRST TIME and thankfully we'll be able to watch it on TV over here as well!
The glitzy, glamorous, lingerie-filled festivity has long been a staple on US TV but this year we'll be able to see all the action on 4Music, when it exclusively broadcasts the show on Wednesday, 10 December at 9pm.
Well, it's being filmed in London so it's only right we can watch it as well, right?!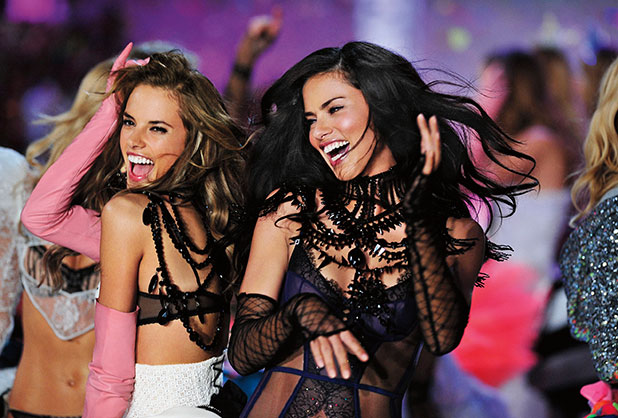 Victoria's Secret Angels including Adriana Lima,
Alessandra Ambrosio
, Karlie Kloss, Doutzen Kroes and Behati Prinsloo - who recently married Maroon 5's Adam Levine - will all be strutting their stuff.
Also hitting the catwalk at Earl's Court will be Candice Swanepoel and Lily Aldridge.
That is A LOT of beautiful women in one room!
For the first time, this year's show will feature two fantasy bras – the exclusive, bejeweled, super expensive bras worn by Angels on the runway.
Adriana and Alessandra are the two lucky ladies who will be wearing the brand new bras worth $2 million each. YES! $2 MILLION! Each bra was made by Mouwad jewelers using diamonds, sapphires, rubies and 18-carat gold.
But if you think anyone actually buys the bras... it appears not. It was previously reported that fantasy bras are generally dismantled after the show.
The most expensive fantasy bra ever was worn by Gisele Bundchen in 2000 and cost $15 million. We're not that surprised it didn't find a buyer!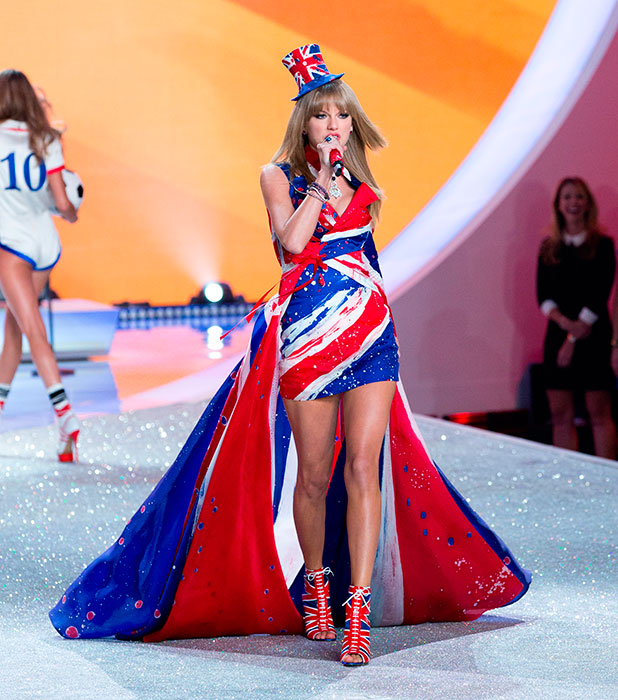 And, adding extra excitement to the event is popstar Taylor Swift, who will be providing the musical accompaniment to the catwalk show for the second year in a row.
She'll be joined by her pal and former tour partner Ed Sheeran, pop princess Ariana Grande and musician Hozier.
The Victoria's Secret Fashion Show 2014, Wednesday 10th December at 9pm. 4Music: Freeview 18, Sky 360 and Virgin 330. Watch online at www.4music.com/watchnow or stream live from The Box Plus app