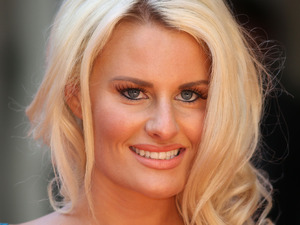 The Only Way Is Essex's Danielle Armstrong exclusively shares her views on the latest episode of I'm A Celebrity...Get Me Out Of Here!
Episode 10.
Morning
Jimmy's back home and the camp is in high spirits. In fact, with the sounds of Jimmy singing as if he was Maria from
The Sound of Music
the celebs were feeling good! Until... there was a message for camp to say someone had been naughty and urinating in areas that they shouldn't be….. Jake, being the honest little soul he is, admitted straight away that he had taken a wee in the bush earlier that morning. Aww, bless him! The camp didn't seem to be too bothered, but Jake was quite hard on himself and felt he had done wrong... This was too cute!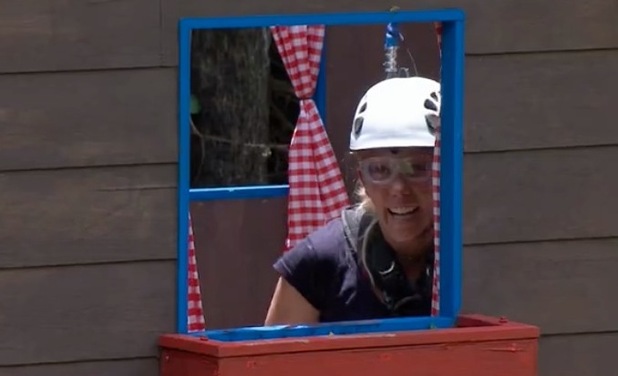 Full House
It was soon time for Kendra to do another Bushtucker Trial and, I feel bad to say it, but I think we all know it could have been rice and beans for camp again! So her task was to search around a little house, which was located high up in the jungle trees, looking for stars. Obviously the house contained creepy crawlies and the rest..
Surprisingly, Kendra started off great by getting four stars in the first two minutes. The girl was on a mission to win her campmates food! She completed all the stars in the house and then it was time for her to climb down the ladder and grab the last star, which was worth three meals for camp! Like Ant and Dec, the whole country was rooting for her: "Come on girl!" With a lot of screams and a hell of a lot of "Oh my gods " she beat her fear of heights and grabbed that last star!
Kendra was so happy with herself but what I loved was how she went back to camp and said she'd got no stars. Haha, brilliant! I'm starting to like this girl - I would so do that! The camp made out they were of course fine (yeah right), but it was lovely how they all still made her feel ok.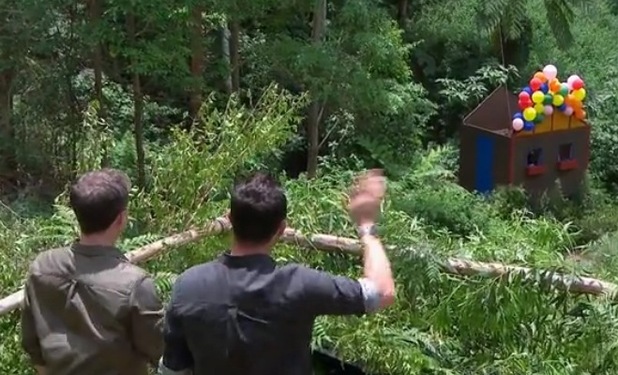 Jake's little sensitive side
Jake got in a little hump last night about Mel saying the boys' Michael Jackson medley was annoying and Jake took it to heart. Aww, I felt a bit sorry for him!
Michael the Rapper
Just listening to Michael getting tips on rapping from Tinchy had me in stitches. I've never laughed so much! "I'm Michael and I'm real cool..." Hahaha! Tinchy nailed it by rapping: "He's so uncool he's cool." Amazing!
Battle of the sexes
The campmates have been split into two tribes for the next three days - a girls' tribe and a boys' one. They will be given tasks and challenges and whoever wins can pinch a member of the other tribe. Whoever has the most people in their tribe at the end of the three days wins - and they will have advantage in the final battle, as it will give the winners immunity in the public vote! All I can say is....come on girls!!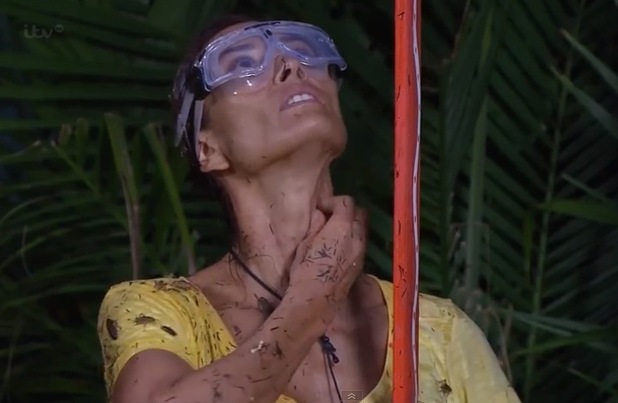 Challenge 1
The first challenge was endurance. Jake and Tinchy were up for the boys and Mel and Kendra for the girls. Basically, they had to hold poles for as long as they could but, if they let go, then they got a bucket of goo and insects tipped over them. Kendra screaming "they're are up my ar*e" was hilarious. Tinchy tripped and two buckets fell on him, which was hilarious. Then it was Kendra who gave in. Mel and Jake were left and both were as competitive as each other. No way was either of them giving in! In the end it was a tie, so there was only one thing to do to choose a winner... They were asked how long they'd been holding the poles for and, gutting for Mel, Jake got the answer right with one hour!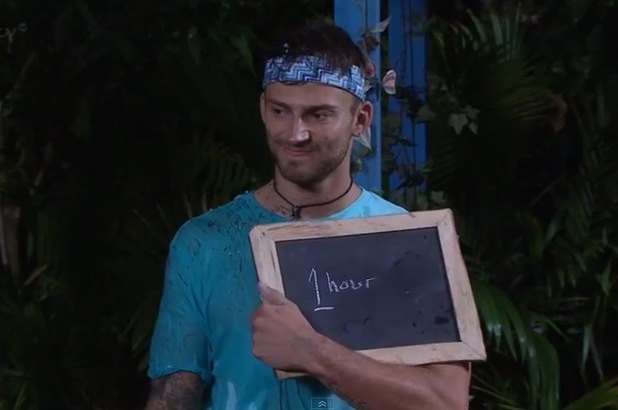 Dinner time
In the words of Jimmy, Kendra pulled an absolute blinder in her earlier Bushtucker Trial, as each tribe won five meals. It was lovely seeing how happy everyone was about her winning 10 stars! Over dinner, the boys discussed who would be the best celeb to steal from the girls' team and, no shock, they picked Mel! Good choice, boys, did u see those toned arms? I'd have picked Mel too!
So both Kendra and Edwina have been nominated for tonight's Bushtucker Trial! BUT...will they work together? I'm excited to see this one!
I'm A Celebrity airs nightly on ITV
I'm A Celebrity 2014: Who should be eliminated first?