Pregnant Erin McNaught has urged her husband Example to get over to Australia just weeks before their baby's birth.
The Aussie TV presenter is expecting her first child with Example, and while he has been busy touring across the UK lately, Erin has been nesting in Oz waiting for their little one to arrival.
But now Example's tour is all wrapped up, Erin can't wait to have her hubbie all to herself again, telling him to "hurry up" and head Down Under.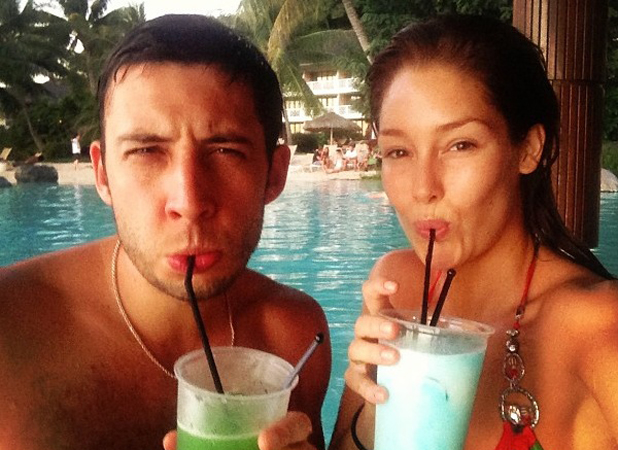 At 35 weeks, there's not long to go now until Erin is due to give birth and making sure he doesn't miss it, Example is headed back to Australia to reunite with his missus.
Glad to have him back, Erin took to Instagram and paid a special tribute to her husband of over a year.
She wrote: "Just wanna say a huge CONGRATULATIONS to this amazing man, @example, who has just wrapped up a MASSIVE 28-date UK tour.
"While it's been hard for me being over in Aus without him, he's the one that's been giving his all for 90 mins at every single show for the past 6 weeks! I couldn't be more proud of you baby. Now hurry up and get your ar*e over here"
Aww!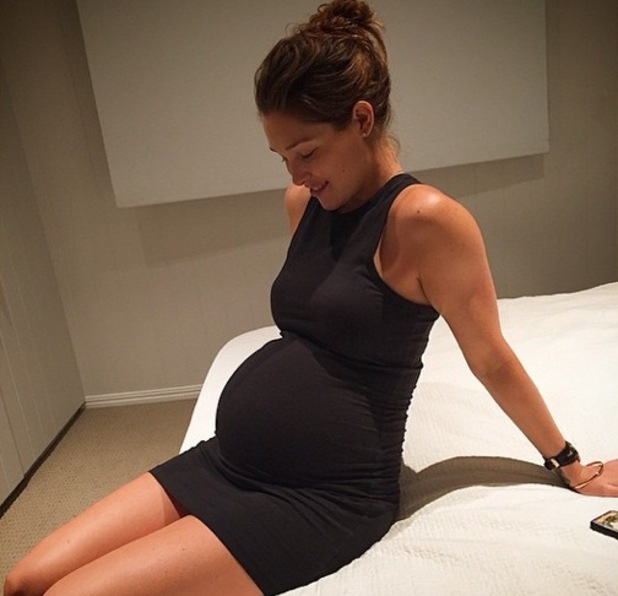 Meanwhile as she waits for Example to arrive, Erin has been busying herself with a new hobby... 'bump watching'.
With her due date fast approaching, last week the model showed off her baby bump in all its glory.
Sharing a photo of herself staring down at her bump - highlighted perfectly by her fitted dress, Erin said: "'Bumpwatching' - it's not the most exhilarating activity in the world but I seem to be doing it a lot lately. Yep, still there! #35weeks."
Due next month,
Erin first announced her pregnancy in July - telling fans she and Example had been working on a "secret project"
together.
Revealing her baby bump via Twitter, Erin posted a photo of herself on holiday in a bikini and - already quite rounded - her growing tum was hard to miss!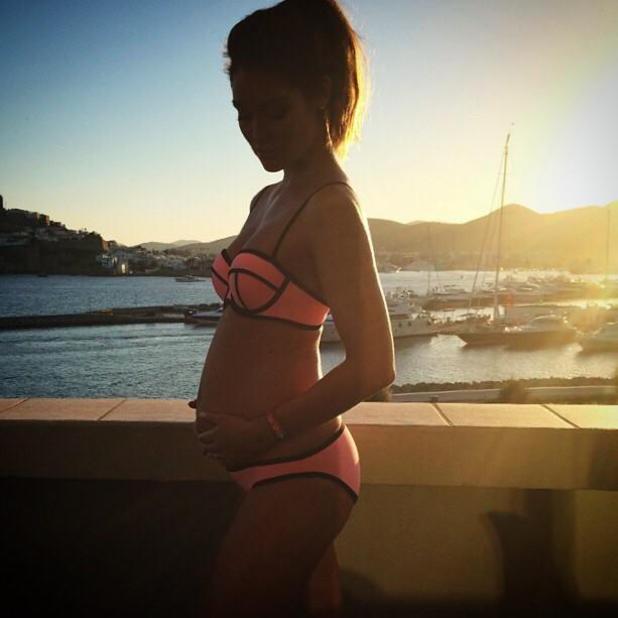 Alongside her picture, she tweeted: "So @example and I have been working on a secret project lately and thought it was about time we told you all!"
Shortly after her announcement,
Example whisked Erin off to the Maldives for a babymoon
.
The couple's baby news comes a year after they married in May 2013. They first began dating back in 2011 after Erin interviewed Example for MTV Australia.
Reveal is now on Google Plus! Join us here for the latest pictures, fashion and celebrity news!