Katie Price has said she's never sent a private naked picture to anybody.
Although making a name for herself as a glamour model, the mum-of-five has revealed she's not one to take saucy intimate snaps on her phone.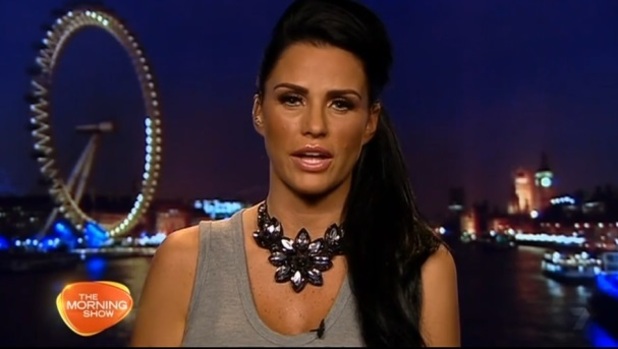 "I'm quite smart. I've never sent anyone a naked picture or topless picture of myself," she told Australia's
Morning Show
, before joking: "Mind you, you can Google it and see old pictures of me like that!"
Katie added: "I just think once you put something out there, there is always someone who owns that picture or can get hold of it. I'm quite wise. If I want to put a picture of me out there half naked, I would put it on Twitter so it's already out there. So nobody can hack my phone because, unfortunately, there is nothing like that on my phone!"
While Katie doesn't send naked snaps, she admits she has learned recently to "reign" in her use of social media.
She joked: "And if you're drunk, stay away from social media because you will probably write things you regret!"
That being said, she did admit: "I'm quite an open book. If I have something to say I say it. And that's what I'm known for. Yes, I can get into trouble for some things I say because what you see is what you get. If I think something, I will say it."
We know that, Katie!