Katie Price wants her life to be made into a Hollywood movie.
The mum-of-five is currently writing her sixth autobiography and once it's finished, she's aiming to strike a deal with film producers to turn the entire lot of books into a feature-length film.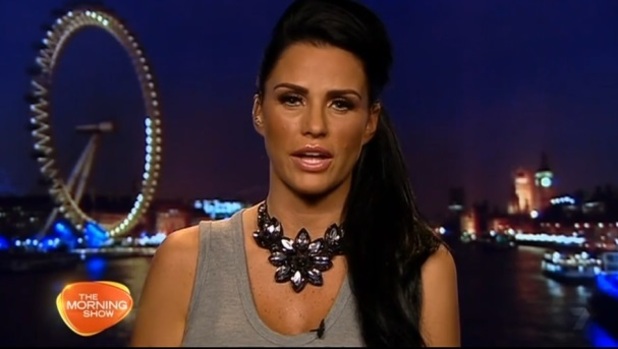 "I want to give all six of my autobiographies to a director and say, 'Read my life and tell me it's not worth putting it into a film!'" she told
Australia's Morning Show
.
"I know it definitely is. I've had lots of lows, highs and dramas but I always get through it. I'm like a robot, I suppose. Indestructible!"
As for who should play her in the movie, she had a few ideas...
"It depends what era of my life they'd be playing! I'd say Julia Roberts because of the naturally curly hair, and Carmen Electra. I'd choose her over Pamela Anderson because she's the brunette one with the big boobs. And I'd like to say Megan Fox.
"Not to say I look like any of them but they would be nice to play me!"
Katie's life story would chart her rise from local glamour girl to household name, her switch from modelling to business, her successful ventures into writing, horse-riding, perfume and more... and the not so successful ones like auditioning for Eurovision.
And of course it would detail her dramatic love life which has seen marriages to Peter Andre, Alex Reid and Kieran Hayler, and five children: Harvey, Junior, Princess, Jett and Bunny.
Katie's craziest costumes in pictures:
Copyright: WENN