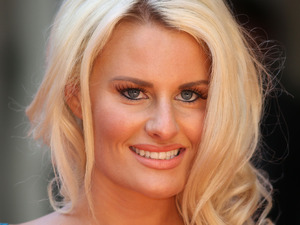 The Only Way Is Essex's Danielle Armstrong exclusively shares her views on the latest episode of I'm A Celebrity...Get Me Out Of Here!
Episode eight.
Morning
Oh, it seems being away from home and living in the jungle is starting to get to some of the celebs and even the matter of lost socks could tip them over!
It looked like Edwina had gained an extra pair of socks... but little did she know they belonged to the beautiful feet of Kendra. Not a good move as we later find out!
After Jake's live trial there was a little extra Brucie Bonus for camp, and it was for Jimmy, who had the task of putting his hand in a box full of snakes. He had to retrieve some coloured squares from inside the box of snakes and put them on a hook with the same colour inside the box, seemed simple really!!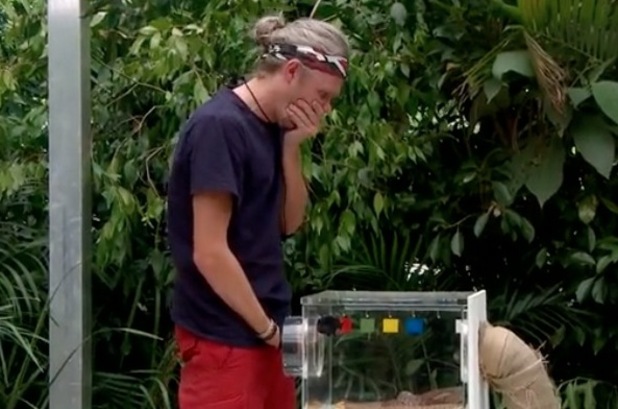 I can't believe how the Cockney geezer got so scared of a few snakes! Luckily for camp, he won the task and they got the extra treat of having a few bevvies for the camp that night!
Girl talk
It's girl time and the topic is relationships. Vicki has been married 40 years, Mel explained how she had a bad break up only year ago and Nadia revealed she'd been single a few years.
Kendra then talked about life at the Playboy Mansion again. When she gets talking about her sex life with Hugh Hefner I feel very uncomfortable. Especially when she was 18 and he was 78! And then, even more odd, was the talk about her getting engaged to her current husband whilst she was still living in the Playboy Mansion!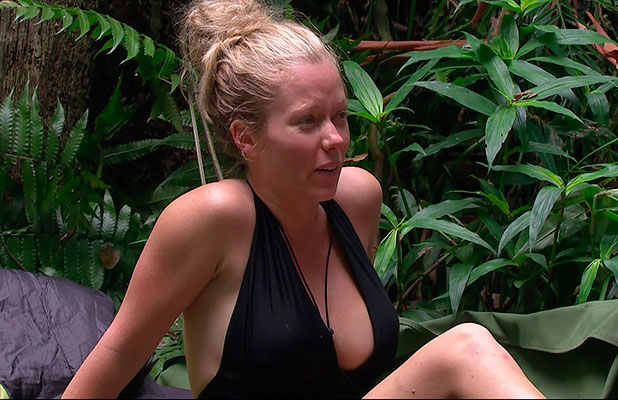 Guess Who? Challenge
Foggy, Vicki and Jimmy were sent lucky enough to be sent to a luxurious pool party in the middle of the jungle, with the chance of getting a quick visit for their loved ones. It wasn't that simple though - they had to wait for Nadia and Michael to match the right family member or friend to the celebrity in order for it to happen.
If Nadia and Michael got the family member and celebrity right, that celebrity got to spend time with that friend or relative. Luckily for them, Nadia and Michael matched everyone correctly!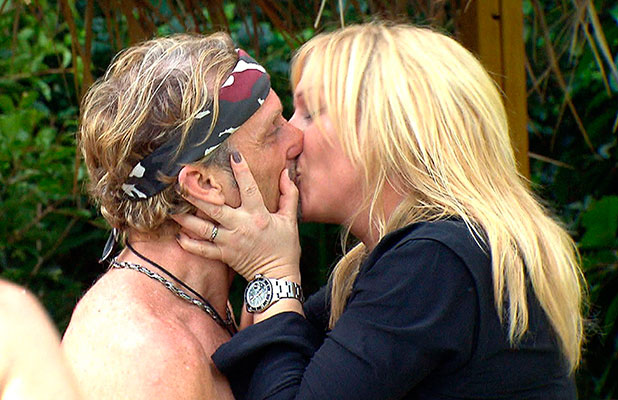 First up was Jimmy's friend, who told him his boy had last week scored a hat trick. Chip off the old block then! Then, seeing Foggy and his wide cuddle and cry was lovely and quite emotional to watch. How lovely for them both - even after the passionate kiss where Foggy admitted he was getting a little bit too excited ;)
And finally, Vicky got to see her daughter who resembled her mum's looks. Her daughter told Vicki that her husband was missing her so much he was watching repeats of 'Allo 'Allo.
So, full house! Well done to Nadia and Michael bringing loved ones together Aww love happy days in jungle!
But I spoke too soon...
Michael and Kendra were later seen talking about her life being documented on reality TV and how it's so natural for her being on camera and how she would feel weird not to be a reality star.
But, whenever Kendra said, "I'd never live life for other people", Edwina popped up from sleeping and questioned her statement, making it quite clear she didn't agree.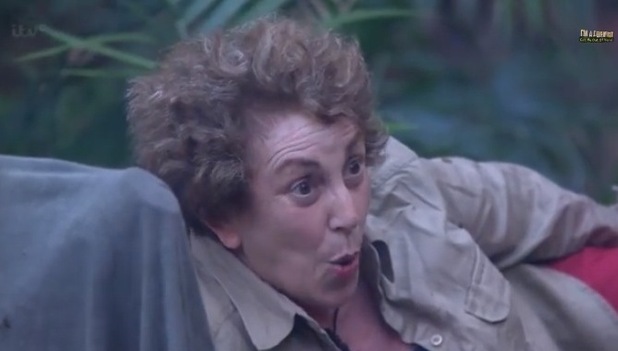 Edwina thinks you have to sometimes put people first. Even I understood what Kendra meant as I agree I wouldn't live my life for other people to please them, obviously apart from my close friends and family, and I think that's what Kendra meant. Anyways, Kendra didn't take Edwina's opinion lightly and lost it! Wow, sod having a row with that one, ha!
It was crocodile for dinner (not quite sure why they were so happy about that choice of meat but whatever!) but the atmosphere in camp was still awkward following the heated row between Kendra and Edwina. But after a meal each, the celebs seemed full and had an early night. No more rows!
Edwina vs Kendra
Next morning and it was the public vote for the Bush Tucker Trial. And it came down to, yes, believe it or not, our politician and the reality star... and the public voted Kendra! You could just see the look on the other celebs' faces: "We going to be hungry tonight!"
I'm A Celebrity airs nightly on ITV
Reveal is now on Google Plus! Join us here for the latest pictures, fashion and celebrity news!