I'm A Celebrity...Get Me Out Of Here's Edwina Currie and Kendra Wilkinson came to blows last night - but Eamonn Homes is backing Edwina and has branded Kendra "spiteful".
Eamonn, who appeared on spin-off show
I'm A Celebrity...Get Me Out Of Here Now!
last week, is hooked on the ITV1 reality show and was quick to give his opinion after the argument.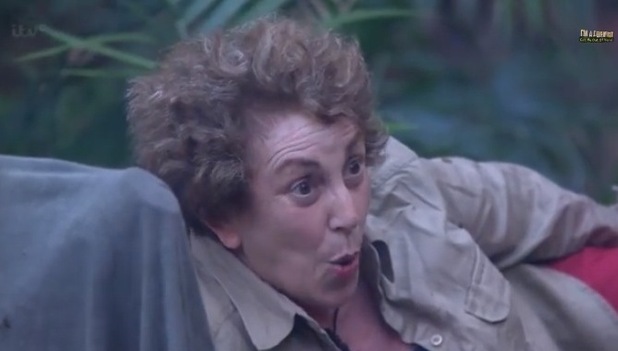 Taking to Twitter, the
This Morning
and
Sky News
presenter made it clear whose side he is on, however he did also call Edwina "Queen Witch".
Eamonn said: "Just catching up with Kendra v Edwina on #ImaACeleb. One as dislikeable as the other but logic surely on the side of Queen Witch Edwina.
"Whether you like Edwina or not she was right to say that sometimes you have to lead your life for others eg your children.#ImaACeleb."
Laying into US reality star Kendra, Eamonn then branded her "spiteful".
Kendra and Edwina had fallen out over whether you should put people before yourself
in life.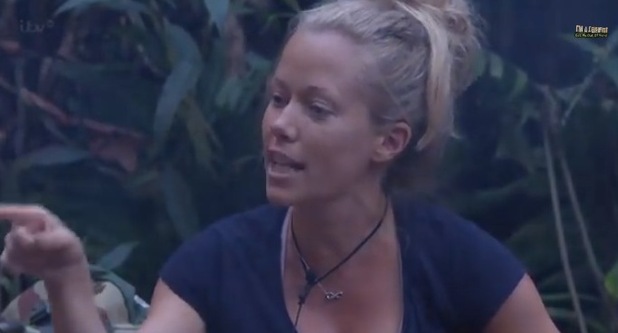 Sharing an angry-looking photo of the former Playboy playmate, Eamonn continued: "Her spiteful little face says it all ......Wish I was still on @imacelebritynow, they are all scared stiff of her.
"Kendra thinks she is, as we say in Belfast a 'Wee Hard'. We would also say to her 'Hard Woman? Hard on the Nappies more like!"
Following his comments, many fans were quick to tweet Eamonn their thoughts - with some agreeing and others not. He later concluded: "Loving the Kendra v Edwina stuff tonight. But neither of them is going to win..... However they may flush out other tensions. #ImACeleb."
The row was sparked after Kendra began opening up to the camp about living her life in front of the cameras on reality TV shows, adding: "You should never live your life for other people, ever. Have respect..."
Listening from her hammock, Edwina challenged: "Did I hear you say you should never live your life for other people, ever? Count me out. I don't agree with you."
The pair then became embroiled in a war of words, with Kendra yelling at Edwina to "shut the f*** up".
Whose side are you on - I'm A Celebrity's Kendra or Edwina? Answer in our poll!
Can't decide - they both had valid points!
16.99%
Watch Kendra and Edwina's full row below: