I'm A Celebrity... Get Me Out Of Here! star Kendra Wilkinson came to blows with campmate Edwina Currie last night after a dramatic showdown during last night's episode.
Former Playboy bunny Kendra became embroiled in a war of words with former MP Edwina, telling her to "shut the f*** up", after opening up to the camp about living her life in front of the cameras through reality TV shows.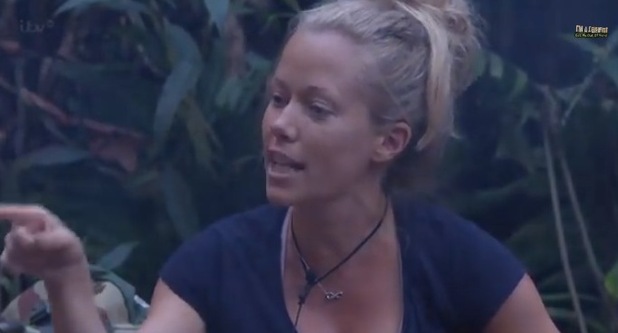 Kendra had told her campmates: "If you live in a moment and you do what you believe is right what is healthiest, happiest and best for you in your life you'd better own that and say I'm proud of myself, I have faith, this is me, this is my decision, this is my life.
"You should never live your life for other people, ever. Have respect..."
But Edwina, who was laying on her hammock, challenged Kendra's remark, saying: "Did I hear you say you should never live your life for other people, ever? Count me out. I don't agree with you."
Jake Quickenden and Nadia Forde tried to defend Kenda, saying the US reality star simply meant, "don't let other people inform decisions".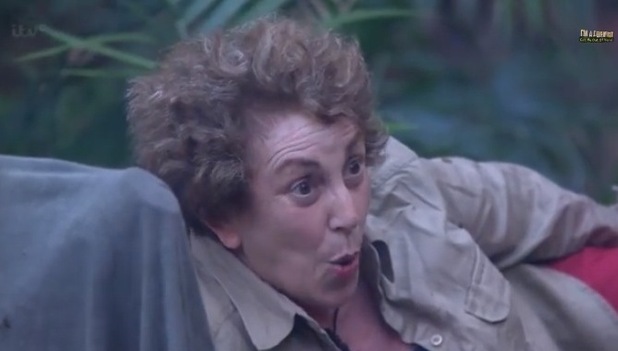 Continuing to voice her opinion, Edwina said: "But you can't say you should never ever live your life for other people ever. You're a mother. You're a mother. I'm sorry sometimes you put other people first."
With the atmosphere getting very tense, it didn't take long for Kendra to erupt into a series of expletives.
Kendra hit back: "You're not seeing the heart of what we're saying. Shut the f*** up and get the f**k out of our conversation because you're not seeing the heart of it."
Edwina replied: "Don't you wave your finger at me young lady."
Not quite finished having her say, Kendra continued: "Get your heartless ass out of our conversations, shut the f*** up and go back to sleep where you belong. Heartless ass politician. Shut the f*** up. She can't even see that I'm trying to be a good person here."
With the campmates dragging Kendra away, both ladies stayed apart for the rest of the night, but the tense atmosphere was still evident when the campmates gathered around the fire for dinner.
Whose side are you on - I'm A Celebrity's Kendra or Edwina? Answer in our poll!
Can't decide - they both had valid points!
16.99%
Watch Kendra and Edwina's full row below: